Child & Adolescent Psychiatrist in London
Is your child or teenager struggling to cope?
Does your child struggle with behavioural problems and troubled emotions? Do they find it hard to communicate? Are you worried they have ADHD, depression, or autism?
Such issues can leave your child or teen feeling frustrated, ashamed, and alienated from their peers and siblings. As adults we know how to seek support if we feel overwhelmed, but children can withdraw or lash out.
A child and adolescent psychiatrist can provide comprehensive assessment and care for your son or daughter. With knowledge of both the psychological, biological, and environmental factors that affect children and adolescents, we can offer you clarity on what your child is struggling with, and help your child manage the challenges they are experiencing. 
Child and adolescent psychiatry - The Harley Therapy™ approach
Seeking psychiatric help for your child can be a daunting experience. You might have seen other doctors already, but been left even more confused. 
The child psychiatrists at Harley Therapy are committed to creating a supportive environment for you and your child. They see your child or adolescent as the important and unique individual he or she is and provide expert, experienced help in a warm and caring manner.
A comprehensive assessment will include talking to you and your child and learning about his or her physical health, emotional states, learning and developmental patterns, family life, and social habits. Your child psychiatrist will then share a treatment plan, taking all these factors into account and answering any questions you might have. This treament plan might include medication and psychological therapy, but will be tailored to your child's particular needs.  
Psychiatric treatment for children and adolescents. What is it?
A child and adolescent psychiatrist is a speicalist in the diagnosis and treatment of behavioural disorders, thinking disorders, and emotional disorders in those aged eighteen and under. As a registered medical doctor who has gone on to specialise in general psychiatry, he or she has then taken further training in working psychiatrically with children.
Child psychiatrists are experts in child development, psychology, and family dynamics. A child psychiatrist is knowledgeable on all disorders that affect children and adolscents, including but not limited to learning difficulties, attention deficit hyperactivity disorder (ADHD), autism spectrum disorders, obsessive compulsive disorder (OCD), dyspraxia, conduct disorder, depression and anxiety, and mood disorders.
A child psychiatrist differs from a child psychologist in that they are trained in general medicine as well as psychology. As medical doctors they are also able to prescribe medicines for your child if this is considered a necessary part of a treatment plan. 
Most child psychiatrists in the UK complete their training in up to 11 years. Here at Harley Therapy™ all our psychiatrists are highly experienced, registered and insured to practice. They also can refer to in-house child therapists (who will have a minimum of five years postgraduate clinical experience as standard) ias part of an integrative system of care.
Dr Kristy Fenton
Dr Fenton is a Consultant Child & Adolescent Psychiatrist, with over 10 years' experience and who is a popular choice for young people and their families. She has a friendly, compassionate nature, coupled with extensive experience of working with young people and their families in the NHS and independent sector. Dr Fenton is very patient focused, and understands the need for an individualised approach, while ensuring that evidence based practise is followed. Dr Fenton has worked at senior level in both the NHS and independent sector, and was previously elected as the Faculty Chair for the Child and Adolescent Faculty, Royal College of Psychiatrists, Wales Division.  In her most recent position she was Medical Director for an independent hospital, and engaged in multiple service improvement strategies. One of her special interests is ADHD. In addition to her higher training in child and adolescent psychiatry, Dr Fenton incorporates her knowledge and experience in therapeutic interventions into her clinical assessments and management plan. She firmly believes that recovery begins from the first meeting.
Dr Meenal Sohani
Dr Sohani trained in General Psychiatry and worked as a Lecturer at a teaching hospital in Mumbai before moving to London in 1998. After core psychiatry training, she specialised in Child and Adolescent Psychiatry in the U.K. She has over 25 years' experience in Psychiatry. She has been a Consultant since 2003 with West London NHS Trust. Dr Sohani has extensive experience in the assessment and management of child and adolescent emotional, behavioural and mental health disorders across the age range and level of complexity. She is the clinical lead for the Neurodevelopmental and Learning Disabilities Team at Hammersmith and Fulham CAMHS. Her areas of special interest and expertise include assessment and management of neurodevelopmental disorders like ADHD and High functioning Autism and mental health difficulties which commonly co-exist with these conditions. Mental health difficulties in primary school-aged children and medical interventions for behaviours that challenge in children and young people with intellectual disability are other areas of expertise.  
Help your child feel better today 
To ask about an assessment for your child, call us confidentially today, or fill out our online request form.  We look forward to hearing from you. 
To make an enquiry please submit this confidential online form.
Practice Address:
10-12 Harley Street
London, W1G 9PG
TRUSTED SOURCE

NHS
The NHS (National Health Service) is the UK's government run medical service. Their website is written and reviewed by medical experts.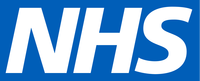 TRUSTED SOURCE

The UK Council for Psychotherapy
The UK Council for Psychotherapy (UKCP) is the UK's leading organisation for psychotherapists and psychotherapeutic counsellors. It regulates and registers trained and trainee counsellors.

TRUSTED SOURCE

The British Association for Counselling and Psychotherapy
The British Association for Counselling and Psychotherapy (BACP) is an association for UK-based counselling professionals. It supports practitioners, enabling them to provide a better service.

TRUSTED SOURCE

The BBC
The British Broadcasting Corporation (BBC) is the UK's national radio and TV broadcaster. It's the world's largest, with 35,402 staff and 28 operating languages.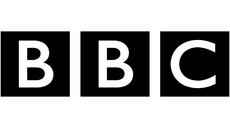 TRUSTED SOURCE

MIND
Mind is a mental health charity covering England and Wales. It offers support to people with mental health problems and lobbies local and national governments.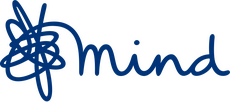 TRUSTED SOURCE

Turning Point
Turning Point is a UK charity and social enterprise which works in the mental health, learning disabilities, substance abuse, criminal justice and employment areas.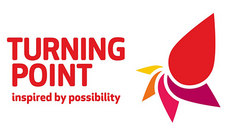 TRUSTED SOURCE

The Mental Health Foundation
The Mental Health Foundation is a UK charity which helps people to understand, protect and improve their mental health.

TRUSTED SOURCE

Young Minds
Young Minds is a UK charity which works to improve the mental health of children and young people by providing appropriate support and resources.

TRUSTED SOURCE

Wikipedia
Wikipedia is an online encyclopaedia that's written and maintained by a global volunteer community. It's the largest-ever reference work and receives 1.7 unique visitors monthly.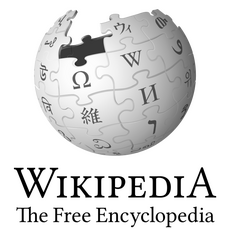 How to book your session
Call us now on 0345 474 1724 OR
All of our practitioners are qualified and accredited with reputable professional associations for counselling and psychotherapy.

CITE THIS PAGE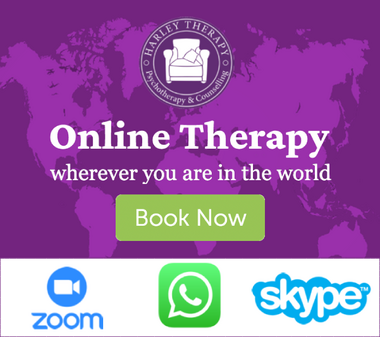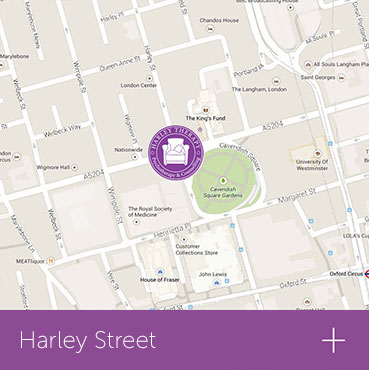 Dr Kristy Fenton
Consultant Child & Adolescent Psychiatrist
M.B.B.S, D.P.M, D.N.B, M.D, MRCPsych, C.C.T in Child and Adolescent Psychiatry

Dr Meenal Sohani
Consultant Child & Adolescent Psychiatrist
M.B.B.S, D.P.M, D.N.B, M.D, MRCPsych, C.C.T 
Fees
£1245: Initial assessment (50 minutes - Dr Sohani).
£2840: Initial assessment (90 minutes - Dr Fenton).

£300: Follow-up appointments (non-ADHD, 30 minutes).

£2840 ADHD assessment (90 minute assessment - Dr Fenton)
£2240 ADHD assessment (50 minute initial assessment £1245 PLUS 30 minute second assessment £995. Between the two appointments specialist questionnaires are used to collate extra information. - Dr Sohani)
Other Services 
Is your child struggling at school, acting out, or not fitting in with others? Or has gifts that are not being supported? Or are you yourself secretly struggling with reading and writing? An Educational Psychologist can help.
Typical issues seen by our Child & Adolescent Psychiatrist
Aggression
Negative habits
Challenging behaviour
Low mood
Withdrawal
ADHD
Effects of divorce
Family break-down
Sleeping trouble
Eating issues
Low confidence
Full list of expertise
Agoraphobia

Adjustment problems

Alcohol/Substance misuse

Anger 

Anorexia Nervosa

Anxiety / Stress

Avoidant Personality Disorder

Binge Eating Disorder

Bipoloar Disorder

Body Dysmorphic Disorder

Borderline Personality Disorder

Brief Psychotic Disorder

Bulimia Nervosa

Bullying

Depression

Dissociative Disorder

Dysthymic Disorder

Eating Disorders

Generalised Anxiety Disorder

Insomnia

Life problems

Medically Unexplained Symptoms

OCD (obsessive compulsive disoder)

Panic Attacks / Panic Disorder

Parenting related issues

Personality Disorders

Psychosis 

Schizophrenia

PTSD

Schizoaffective Disorder

Schizoid Personality Disorder

Schizophreniform Disorder

Schizotypal Personality Disorder

Seasonal Affective Disorder

Self-harm

Self-esteem

Social anxiety Disorder

Somatization Disorder

Stress Management

Suicidal Thoughts