At Harley Therapy we currently offer psychiatry for adolescents for the ages of 16-19. We also offer psychiatry for adults.
Is your adolescent child struggling to cope?
Does your adolescent daughter or son struggle with behavioural problems and troubled emotions? Do they find it hard to communicate? Are you worried they have ADHD, depression or autism?
Such issues can leave young adults feeling frustrated, ashamed, and alienated from their peers and siblings. As adults we know how to seek support if we feel overwhelmed, but teenagers can withdraw or lash out.
A psychiatrist specialising in children in their late teens can provide comprehensive assessment and care for your son or daughter. With knowledge of both the psychological, biological, and environmental factors that affect adolescents, we can offer you clarity on what your child is struggling with, and help manage the challenges they are experiencing.
Meet our psychiatrists for adolescents
Dr Phil Ferreira-Lay is a Consultant Psychiatrist with over 20 years of experience providing holistic psychiatric and psychotherapeutic assessments to Adults and teenagers over the age of 16. He has particular expertise in ADHD, Psychotherapy and Neurodevelopmental disorders across the lifespan. Dr Ferreira-Lay has a passion for helping his patients recover from and manage their difficulties aiming to achieve identified goals wherever possible.
Psychiatry for adolescents - The Harley Therapy™ approach
Seeking psychiatric help for your child in their late teenage yearscan be a daunting experience. You might have seen other doctors already, but been left even more confused. 
The adolescent psychiatrists at Harley Therapy are committed to creating a supportive environment for you and your child. They see your child as the important and unique individual he or she is and provide expert, experienced help in a warm and caring manner.
A comprehensive assessment will include talking to you and your son or daughter to learn about his or her physical health, emotional states, learning and developmental patterns, family life, and social habits. Your psychiatrist will then share a treatment plan, taking all these factors into account and answering any questions you might have. This treatment plan might include medication and psychological therapy, but will be tailored to your child's particular needs.
Psychiatric treatment for adolescents. What is it?
A psychiatrist for adolescents is a specialist in the diagnosis and treatment of behavioural disorders, thinking disorders, and emotional disorders in those aged eighteen and under. As a registered medical doctor who has gone on to specialise in general psychiatry, he or she has then taken further training in working psychiatrically with children.
Child psychiatrists are experts in child development, psychology, and family dynamics. They areknowledgeable of all disorders that affect children and adolescents, including but not limited to learning difficulties, attention deficit hyperactivity disorder (ADHD), autism spectrum disorders, obsessive compulsive disorder (OCD), dyspraxia, conduct disorder, depression and anxiety, and mood disorders.
A psychiatrist differs from a psychologist in that they are trained in general medicine as well as psychology. As medical doctors they are also able to prescribe medicines for your adolescent son or daughter if this is considered a necessary part of a treatment plan. 
Most UK psychiatrists treating adolescents complete their training in up to 11 years. Here at Harley Therapy™ all our psychiatrists are highly experienced, registered and insured to practice. They can also refer to in-house therapists (who will have a minimum of ten years postgraduate clinical experience as standard) as part of an integrative system of care.
Help your child feel better today 
To ask about an assessment for your adolescent child, call us confidentially today or fill out our online contact form below.  We look forward to hearing from you. 
View the Experts
How to book your session
Call us now on 0345 474 1724 OR book online
All of our practitioners are qualified and accredited with reputable professional associations for counselling and psychotherapy.
Loading reviews..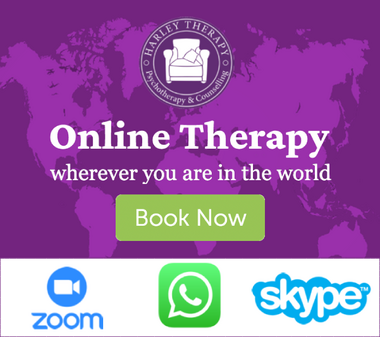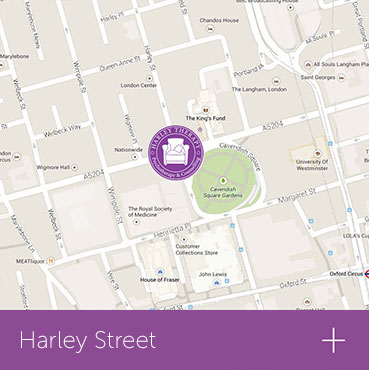 Typical issues seen by a psychiatrist for adolescents
Aggression
Negative habits
Challenging behaviour
Withdrawal
Effects of divorce
Full list of expertise
Adjustment problems

Body Dysmorphic Disorder

Brief Psychotic Disorder

Bullying

Dissociative Disorder

Dysthymic Disorder

Life problems

Medically Unexplained Symptoms

Seasonal Affective Disorder

Somatization Disorder

Suicidal Thoughts