Adult ADHD/ADD Treatment by Psychiatrists at Harley Therapy™ London
Definition of ADHD/ADD
ADHD or ADD is the acronym for 'attention deficit hyperactivity disorder' or 'attention deficit disorder'. The disorder is known as a chemical imbalance in the management systems of the brain, and experts now believe that it has hereditary, psychological and biological factors.
**Please note that we cannot offer a prescription service to clients who have been diagnosed with ADHD elsewhere. We welcome clients who already have a diagnosis, but a full assessment would need to be undertaken with one of our psychiatrists before we could continue your treatment and medication.
Working with your ADHD diagnosis
There are three main types of ADHD diagnosis. 'Combined type' has both inattention and hyperactivity, and 'predominately hyperactive' has a much greater deal of hyperactivity and impulsive behaviour. And then there is 'predominately inattentive', which has the greatest impact on distraction in adults.
Signs and symptoms of ADHD
The symptoms of attention deficit hyperactivity disorder in adults can be far less obvious, despite their effects, than those in children. Adult ADHD symptoms can be divided into five broad categories:
Hyper focus. You may be very focused on a task, particularly if the task is consuming and enjoyable to you, but at the cost of overlooking other more important tasks.
Impulsivity. Behaviour may be impulsive, such as spending.
Emotional difficulty. Can make handling stress a challenge, and you might easily lose your temper.
Hyperactivity. This can mean being constantly fidgety or restless, and you may require less sleep.
Disorganisation. ADHD adults may easily lose things or forget important tasks.
These symptoms combined can make dealing with attention deficit hyperactivity disorder very difficult. If left unchecked, you csn find yourself with a range of difficulties. This can include financial complications, problems at work, relationship problems, and physical or mental health issues.
Time to thrive despite adult ADHD?
Our highly trained and experienced ADHD psychiatrists, ADHD therapists and ADHD coaches help you learn the tools that can make a real difference to your career, relationships, and life in general. 
Call us today on 020 8003 4155 or complete our online form now to have a confidential first session in Harley Street or online. We look forward to helping you. 
Specialist Clinic for ADHD
Our ADHD clinic with renowned ADHD expert Dr. Stephen Humphries, ADHD consultant psychiatrist Dr. Phil Ferreira-Lay, Dr Alessandra Cappai, and our specialist psychiatrist for ADHD with co-occurring issues Dr. Naresh Buttan, involves the following.
A full psychiatric assessment will be conducted, including use of several specialised screening questionnaires.

Our ADHD specialists use a combination of the DSM4, Wender Utah, ASRS, DIVA 5 and Conners 66 item long scale questionnaire which gives a highly accurate reliable assessment measured on six separate indices, and a profile in graphic form which demonstrates both symptoms and severity.

They will discuss the condition and show representative examples of typical brain scans.
An accurate diagnosis, profile and assessment report will be provided to you within 14 days, a copy of which we recommend should go to your GP.
Once established as a diagnosis there is then the offer of a trial of treatment, which through its effect on dopamine and noradrenaline levels can markedly and rapidly relieve symptoms.
A prescription service is available as appropriate and indicated by assessment. This will not include medication that needs to be imported.
Referral for CBT (cognitive behavioural therapy) for ADHD as appropriate.
Regular follow up and adjustment of dosage and type of medication as clinically indicated.
Treatment of ADHD 
There is no 'cure' for ADHD. Treatment for ADHD is centred around managing the symptoms, and enabling you to minimise the difficulties that can arise as a result of this disorder. Treatment for attention deficit hyperactivity disorder can be drug or therapy-based, or a combination of the two.
An important part of dealing with adult ADHD is also learning self-management skills. These include eating correctly, taking regular exercise, and implementing coping strategies (for example, list making or colour coding). 
Therapy as a treatment may take different forms. These include general talk therapy and marriage or couples counselling (if indicated). Or, commonly, cognitive behavioural therapy (CBT), where the goal is to identify and change the behaviours that are problematic in everyday life.
Drugs are often used as a treatment. However, these usually form part of a long-term treatment programme that involves therapy.
ADHD Treatment Results
Feedback from patients about the positive effects of attention deficit hyperactivity disorder treatment: 
"Less fidgety, less anxious. Much calmer in my head, much more serene!"
"No anger bouts, able to deal with my son calmly."
"I finished a number of boring jobs!"
"I'm now back on the yellow brick road to getting my mojo back."
"Now I am on treatment the impact it has had on my life is unbelievable, instead of existing, I feel like a man again, confident, calm, able, and motivated."
Dr Stephen Humphries
-


ADHD Psychiatrist, London
Dr Humphries, consultant psychiatrist, is one of the UK's best-known psychiatrists for attention deficit disorder, due to his extensive experience in assessment, treatment and medication management.
He has practised general adult psychiatry at consultant level within the NHS for over two decades, and has 39 years of medical experience. He has worked at the West London Mental Health Trust at Charing Cross Hospital in London as consultant psychiatrist, and as a private psychiatrist in London's Harley Street.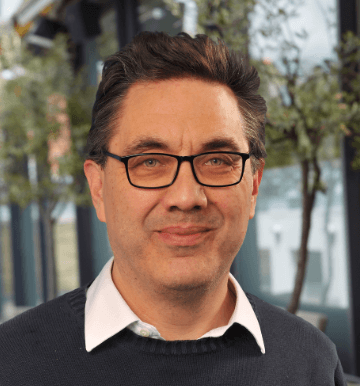 Dr Phil Ferreira-Lay
-


Adult ADHD Psychiatrist, London
Dr Phil Ferreira-Lay, consultant psychiatrist and ADHD specialist, has over 23 years of experience providing holistic psychiatric and psychotherapeutic assessments to adults, and has been a consultant with the NHS  for more than 10 years.
He has particular expertise in attention deficit hyperactivity disorder, psychotherapy and neurodevelopmental disorders across the lifespan. His holistic approach to supporting others, based on his extensive experience, is founded on practical solutions, appropriate medication and psychological treatments.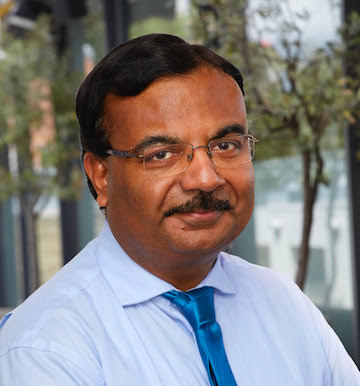 Dr Naresh Buttan
-


General Adult and ADHD Psychiatrist, London
Dr Naresh Buttan has 22 years of medical experience, and has been working as a substantive consultant in the NHS  for 14 years. He specialises in helping clients who have ADHD alongside other presenting issues such as anxiety, depression, and personality disorders. 
He has extensive experience with neurobiology, transcultural psychiatry, PTSD, epigenetics in schizophrenia and bipolar mood disorders, and a particular interest in neuropsychiatry and functional neurological disorders. Before coming to the UK Dr Buttan worked as consultant psychiatrist, deputy medical superintendent, and clinical director in Australia and in India.
Watch Dr Humphries explain what Adult ADHD is and how it can be treated.
A Typical ADHD Treatment Plan:
On average, an ADHD assessment takes about 90 minutes. Although sometimes this can be completed in an hour.
We allocate an average of 90 minutes. Sometimes, it becomes obvious in the early part of the assessment that ADHD is not the main issue, or has nothing to do with the symptoms experienced which may be due to another condition. 
In such situations, you will be advised that a full assessment for ADHD is not required, and the fee can be adjusted accordingly and fairly in agreement with the patient.
Based on a situation where treatment is effective and stable (more complex situations may require more attendances), the following is a typical treatment plan:
Initial 90 minute assessment - £2240-£2620 (1 month prescription included in appointment fee where appropriate plus a 20 minute follow-up appointment thereafter.
Review after 28 days £230-£300 (1 or 2 months prescription included in appointment fee where appropriate).
If stable review in 1-2 months £230-£300 (1-2 months prescription included in appointment fee where appropriate).
Then 2 months prescription without appointment £150.

Review every 4-6 months thereafter, either via ZOOM/SKYPE or face to face (2 month prescriptions provided at each consult where appropriate) £230-£300.

Prescriptions ordered every 2 months (where appropriate) and as necessary, in place of an appointment, sent by post or collected £150.

If the GP agrees to a Shared Care Protocol when stable, the prescriptions can be provided in Primary Care with 3 or 4 months private review £230-£300 (which can include ZOOM/SKYPE or telephone sessions). 
None of the above includes the medicine costs to the pharmacist for private medication, which typically are £90 - £450 per month. We work exclusively with Zen pharmacy for all prescriptions. 
ADHD Medication
Dr Stephen Humphries, Dr Phil Ferreira-Lay, Dr Alessandra Cappai and Dr Naresh Buttan are able to offer initial consultations to diagnose ADHD in adults. These experienced psychiatrists can provide the necessary prescription for ADHD medication as part of a comprehensive treatment plan that may include therapy and other forms of support. We work exclusively with Zen Pharmacy, to ensure that our patients receive exceptional service, reliable, and prompt delivery of prescriptions. 
An excerpt from an interview in 'Mentally Healthy' magazine (Nov 2011):
According to one Harley Street doctor and psychiatrist, the UK is slowly catching up with the US in acknowledging that the illness does not go away with age and that ADHD brain changes do persist well into adulthood. Doctor Steve Humphries, a general psychiatrist at Harley Therapy, who has witnessed the increase in adult sufferers seeking treatment, said:
"I started to see a lot of people asking for treatment, particularly Americans who are more advanced in their awareness of the condition than we are in the UK currently [and] a recent audit shows that approximately 80% of adults with diagnostic symptoms of ADHD have a positive response or an extremely positive response to the current methods of treatment. People often learn how to manage their symptoms from childhood. But when they are stretched in higher education or highly skilled jobs, they find that their symptoms overwhelm them. It's at this point that some people seek treatment for the first time, even though the condition may have been present since childhood."
Humphries has worked with adult sufferers of ADHD for several years, and believes that today there is a "sizable case load" proving that the core symptoms can be significantly alleviated through a mixture of therapy and medication.
Source: http://www.mentalhealthy.co.uk/home/featured-articles/adult-adhd.html.
Diagnoses and Treatment
To diagnose the disorder in adults most reputable doctors and psychiatrists will first use the Diagnostic and Statistical Manual of Mental Disorders (DSM-IV) Criteria checklist, published by the American Psychiatric Association. Humphries says:
"I then use the Wender Utah Rating Scale (an aid to assess adults' retrospective account of the childhood occurrence of symptoms associated with ADHD) to identify childhood symptoms and further understand the condition in the adult.
Once completed, I conduct a detailed psychiatric assessment face to face. A possible diagnosis is then followed by an offer of a month's therapeutic trial of treatment. I principally treat people using medication, which aims to increase brain dopamine levels, which relieves the core symptoms. This treatment alone can be very effective but may also be backed up with cognitive behavioural therapy and diet and exercise."
Some people have described the changes they've seen in themselves as "miraculous" Humphries says. "They improve in their concentrational levels, their procrastination reduces and in some cases treatment has completely changed their lives."
Source: 
Further reading on Adult ADHD
You may book psychiatrist advice online confidentially, using the form below. Our team will follow up to confirm an appointment:
How to book your session
Call us now on 0345 474 1724 OR book online
All of our practitioners are qualified and accredited with reputable professional associations for counselling and psychotherapy.
Loading reviews..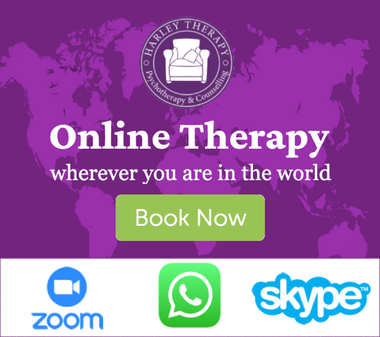 Video: Meet Dr Humphries - Consultant Psychiatrist
London Psychiatrist Services
diagnosis/treatment plans

medication management

psychological therapy
Colleague Feedback (June 2014) on Dr Humphries
"Stephen Humphries dedication to clients is demonstrated in his detailed reports and on going assessment. I have been in the fortunate position to work with many of his clients. They all speak very highly of how at ease he makes them feel, his professionalism and on going support. I have also have referred clients to Dr Humphries, the feedback is always very positive and many say it enhances their ongoing therapy."
"I have found him to be friendly and approachable. In one instance I sought his counsel in order to share an issue related to risk. He afforded me time and space to outline the actions I had taken. I felt supported and validated in this discussion and was glad of the opportunity to share the issue with someone with significant experience in this area."
"He is incredibly helpful, approachable and supportive on all matters I have needed to discuss with him."
Patient feedback
"Dr Humphries is an excellent doctor."
"Dr Humphries was accessible when needed and responded promptly to queries."
"Excellent psychiatrist. Very good at hearing one out, understanding and patient. Highly respects one's individuality and person. Has been immensely helpful."
"Dr Humphries made me feel very at ease within moments of stepping into his office. A very lovely and understanding gentleman."
"Good assessment and treatment package. Excellent appointment."
"Treated without looking, or watching time for next patient - satisfactory."
"Very happy with Dr H."
"Excellent. Very attentive."
"Dr Humphries is very polite and thorough, happy with his care."
"I am extremely happy with Dr Humphries, he is obviously very intelligent as well as having an excellent bedside manner."
Fees 
£2240-£2620 Comprehensive ADHD Assessment (Includes questionnaires, 90 minute consultation, full report with diagnosis & treatment plan, and 20 minute follow up appointment)
£230-£300 Follow up appointments (20-30 mins).