Dr Melanie Demarco - Psychotherapist and Counsellor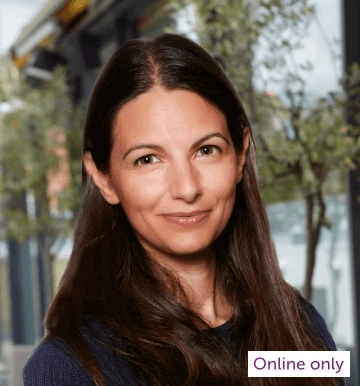 Contact or Enquire for a Session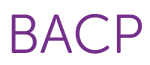 Dr Melanie Demarco can help with:
Abortion,
Abuse
, Alcohol,
Anger issues
,
Anxiety
,
Bereavement
,
Cancer
,
Depression
,
Eating Disorders
,
Fertility
,
Gambling
, General Health Problems,
LGBT
,
OCD
,
PTSD
,
Personality Disorders
,
Self-esteem
,
Somatoform Disorders
,
Stress Management
, Substance,
Weight Management
Dr Melanie Demarco offers:
Dr Melanie Demarco is qualified to work with:
Adult 18+
Dr Melanie Demarco
- Psychotherapist and Counsellor
BPsych(Hons), MSc Counselling Psychology, PhD, MBACP (Accred), UKRCP Reg. Ind., C.Psychol, AFBPsS
"I found her to be thoughtful, exceptionally intelligent and highly professional."
Dr Melanie Demarco is a BACP accredited counsellor and psychotherapist and has over 12 years of experience working therapeutically with adults. 
Melanie works with a diverse range of issues including anxiety, work stress, depression, trauma,abuse, bereavement and loss, relationship and self-esteem issues. She has worked in different organisations including NHS Primary Care, Drug and Alcohol Services, Staff Counselling Services as well as charitable and private agencies. While she practises mainly within a psychodynamic  perspective, she is also trained in humanistic and cognitive behaviour therapy (CBT.
She has a degree in psychology, a postgraduate certificate in applied systemic theory, a Masters in counselling psychology and a PhD in psychology focusing on wellbeing at work. 
Melanie is a chartered psychologist and an Associate Fellow of the British Psychological Society (BPS). She lectures on postgraduate courses in Counselling.
Contact or Enquire for a Session
View All Therapists
Dr Melanie Demarco can help with:
Abortion,
Abuse
, Alcohol,
Anger issues
,
Anxiety
,
Bereavement
,
Cancer
,
Depression
,
Eating Disorders
,
Fertility
,
Gambling
, General Health Problems,
LGBT
,
OCD
,
PTSD
,
Personality Disorders
,
Self-esteem
,
Somatoform Disorders
,
Stress Management
, Substance,
Weight Management
Dr Melanie Demarco offers:
Dr Melanie Demarco is qualified to work with:
Adult 18+