Child & Teen ADHD Assessments at Harley Therapy™ London
Suspect your child or teenager has an attention deficit? 
All kids, and certainly teens, can at times be restless and distracted. With ADHD, your child will suffer more with such behaviours than their peers, and it will affect their ability to cope. 
ADHD symptoms in children

Some children will have inattention, impulsivity, and hyperactivity, the three classic symptoms of ADHD.  Others are mostly just hyperactive/impulsive.
And it's now understood that still others present as just inattentive. A dreamy child always staring out the window can be as much a potential candidate as the child constantly disrupting the classroom. This has led to more girls with ADHD having their struggles recognised and diagnosed.
ADHD symptoms in teens can also mean being 'checked out' over hyperactive. 
How to get an ADHD diagnosis for your child or teen
Child ADHD diagnosis in the UK is a very thorough assessment. It looks carefully at your child's development over the years, and their psychological and social habits and behaviours, both in the past and present. Specific questionnaires are used, as well as tests.
A psychiatrist will also spend time observing your child, and learning their viewpoint on themselves and their struggles. And they will look for signs of related disorders, like learning difficulties or autism spectrum disorder. 
For more information on exactly how an ADHD diagnosis for your child and teen works here at Harley Therapy™ London please see our specialist ADHD clinic. 
Recommended treatment
A multidisciplinary treatment plan can include therapy sessions, extra help at school, and support for you as the parents of an ADHD or ADD child. 
Medication is only offered in serious cases and should be combined with psychological treatments and support. 

How an ADD test can help your family
An assessment can identify or rule out ADHD, as well as spot any other issues, like anxiety disorder, conduct disorder, learning differences, and developmental disorders, including autism. 
The benefits of a child and teen ADHD assessment include:

 
understanding your child and his or her behaviour

 

recognising and building on your child's strengths

 

optimising your home environment to ease symptoms

 

learning parenting strategies that help you cope

 

helping your child with social skills, self-control, and problem-solving
accessing support and services to make things easier for your family.

 
ADHD testing in London - the Harley Therapy™ approach
We recognise that having your child assessed can be an emotional time. At Harley Therapy you can relax in knowing you are in the best of hands. Specialist Dr Meenal Sohani have years of experience in providing teen and child ADHD diagnosis and treatment and is known for her empathy and clear communication. 
Find out how we can help you 
Ready to find ways to help your child and your family?  Call us now or book online to make a confidential appointment for an private child ADHD assessment at our main offices on Harley Street.
Further reading 
How to book your session
Call us now on 0345 474 1724 OR
All of our practitioners are qualified and accredited with reputable professional associations for counselling and psychotherapy.

CITE THIS PAGE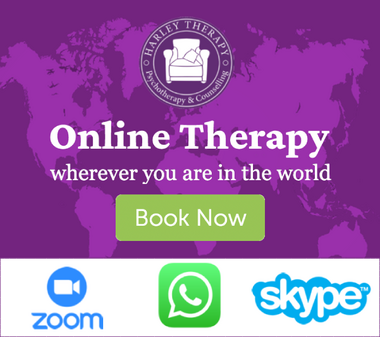 London Psychologist Services
Psychological assessment

Psychotherapy