Contact or Enquire for a Session

Caroline Powell can help with:
Abuse, Anger issues, Anxiety, Bereavement, Bi-polar disorder, Bi-sexual, Chronic fatigue / ME, Depression, Eating Disorders, Forensic, General Health Problems, OCD, Personality Disorders, Phobias, Post natal depression, Psychosis, PTSD, Relationship Issues, Self harm, Sexual problems, Somatoform Disorders, Sports Psychology, Stress Management, Suicidal
Caroline Powell offers:
Cognitive Behavioural CBT, Integrative
Caroline Powell is qualified to work with:
Adult 18+ , Couples , Groups , Older adults , USA clients
Chartered Counselling Psychologist & Psychotherapist
CPsychol, AFBPsS, UKCP, MBACP
Caroline is an accredited chartered counselling psychologist and existential psychotherapist. 
She has over nineteen years of clinical experience working in two NHS primary care settings, with a focus on alcohol and substance use and co-occurring mental health and relational issues. 
Caroline's training in the existential-phenomenological tradition underpins a CBT and solution-focused approach that aims to raise awareness into the dynamics involved in co-dependent relationships using mindfulness strategies. She incorporates commitment and behaviour strategies, to promote maintenance of change and recovery from addictive behaviours. Additionally, Caroline works independently in private practice with couples and individuals who have relationship issues and/or who are struggling with separation and divorce, phobias, panic attacks, suicide attempts, domestic violence, depression, anxiety,  post-traumatic stress disorder, sexual abuse, bereavement and loss, work-related stress, redundancy, retirement and anger management. She is a trainee group supervisor. 
Caroline is chartered with the BPS and is a full member of the Division of Counselling Psychology. She is registered with the Health and Care Professions Council (HCPC) and has a post-MA diploma in existential counselling psychology.
She is a UKCP-chartered counselling psychologist & accredited existential psychotherapist, a member of BACP, and also a BPS accredited supervisor.
Caroline sees clients face to face, on Skype, Facetime, Zoom and WhatsApp.
TRUSTED SOURCE

NHS
The NHS (National Health Service) is the UK's government run medical service. Their website is written and reviewed by medical experts.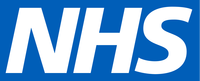 TRUSTED SOURCE

The UK Council for Psychotherapy
The UK Council for Psychotherapy (UKCP) is the UK's leading organisation for psychotherapists and psychotherapeutic counsellors. It regulates and registers trained and trainee counsellors.

TRUSTED SOURCE

The British Association for Counselling and Psychotherapy
The British Association for Counselling and Psychotherapy (BACP) is an association for UK-based counselling professionals. It supports practitioners, enabling them to provide a better service.

TRUSTED SOURCE

The BBC
The British Broadcasting Corporation (BBC) is the UK's national radio and TV broadcaster. It's the world's largest, with 35,402 staff and 28 operating languages.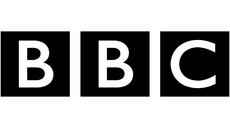 TRUSTED SOURCE

MIND
Mind is a mental health charity covering England and Wales. It offers support to people with mental health problems and lobbies local and national governments.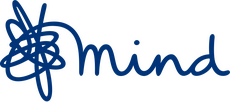 TRUSTED SOURCE

Turning Point
Turning Point is a UK charity and social enterprise which works in the mental health, learning disabilities, substance abuse, criminal justice and employment areas.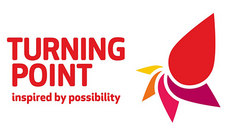 TRUSTED SOURCE

The Mental Health Foundation
The Mental Health Foundation is a UK charity which helps people to understand, protect and improve their mental health.

TRUSTED SOURCE

Young Minds
Young Minds is a UK charity which works to improve the mental health of children and young people by providing appropriate support and resources.

TRUSTED SOURCE

Wikipedia
Wikipedia is an online encyclopaedia that's written and maintained by a global volunteer community. It's the largest-ever reference work and receives 1.7 unique visitors monthly.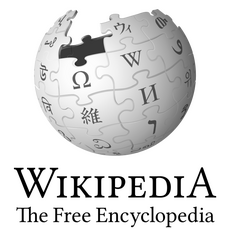 Back
Caroline Powell can help with:
Abuse, Anger issues, Anxiety, Bereavement, Bi-polar disorder, Bi-sexual, Chronic fatigue / ME, Depression, Eating Disorders, Forensic, General Health Problems, OCD, Personality Disorders, Phobias, Post natal depression, Psychosis, PTSD, Relationship Issues, Self harm, Sexual problems, Somatoform Disorders, Sports Psychology, Stress Management, Suicidal
Caroline Powell offers:
Cognitive Behavioural CBT, Integrative
Caroline Powell is qualified to work with:
Adult 18+ , Couples , Groups , Older adults , USA clients