Seeking to inspire your workforce?

 Time to promote mental health and self-care?

Looking for highly engaging and expertly curated wellbeing workshops?

Planning to proactively support employee mental health without a long-term commitment?
Harley Therapy has a simple and cost-effective solution to support your staff's mental health, with curated wellbeing & mental health workshops complemented by Pay-As-You-Go (PAYG) therapy sessions for individual team members on a needs basis. Whether you are looking for an alternative to an EAP scheme or something to supplement your existing scheme, we can help.
By promoting good mental health and reducing work stress, your organisation can benefit from improved work performance, reduced absenteeism, increased staff motivation, and reduced conflict. Positive work environments which protect and promote mental health can be cost effective, benefitting the business overall, including people responsible for supervising others and subsequently everyone working for those managers.
Corporate Mental Health & Wellbeing Workshops
Harley Therapy delivers online and in-person workshops to forward-thinking organisations seeking to make their workforce more positive, happy and productive. The award-winning team of psychology experts is led by Dr. Sheri Jacobson.
Workshop topics
We offer a wide range of employee workshops. Get in touch to discuss your specific workplace requirements so we can make a suitable recommendation.
Our classic workshops titles:
Boosting Self-Esteem

Busting Stress
Coping with Loss & Change 
Cultivating Compassion
Dealing with Depression
Emotional Intelligence 
Emotional Wellbeing & Self-care 
Healthy Relationships (Empower Your Relationships)
Is Therapy for Me?
Managing Anxiety 
Mental Health Awareness
Promoting Good Sleep
Understanding & Supporting Trauma
Work-Life Balance
Specialist workshops include:
Become a Master Negotiator
Boosting Productivity - Become A Productivity Master 
Digital Detox
Mindfulness 
Get Out Of The Rut
Growth Mindset 
Harnessing the Mind-Body Connection 
Managing Your Triggers
Positive Psychology 
Promoting Balanced Thinking
Quieting the Inner Critic 
Resilience Building - YES you can! 
Working Parents
Our workshops encourage individuals to take responsibility for their growth in ways which lead them to become more positive and productive. We emphasise that self-improvement strategies are unique to each individual and to that effect we help participants to develop their own wellbeing toolkit and resources.
Each workshop is designed to enlighten, engage and leave staff with implementable actions to improve their wellbeing.
PAYG Therapy for Employees
1 in 6 workers will experience depression, anxiety or problems relating to stress at any one time according to MHFA England. Talking therapies provide one of the best strategies to cope with mental health difficulties, but are also excellent when used as a preventative measure.
We want to make accessing the right support simple and affordable for everyone. That's why our PAYG Therapy platform provides forward-looking businesses with the therapy your staff members need at the cost and pace that meets your budget. You'll only pay for the therapy your staff receive. Learn more about PAYG therapy for businesses.
Workplace Mental Health Support in the UK
Our corporate wellbeing services are adaptable to meet the specific needs of your team. Get in touch to discuss how we can support your employees.
Our P
sychology 

Experts:

"I am passionate about promoting wellbeing at work and indeed this is my main area of research! The workshops are a great way to co-create an experiential space with attendees to enhance wellbeing both in their personal and professional lives. What I love most is witnessing how empowered attendees feel through learning practical skills they can engage in on a daily basis to enhance their wellbeing."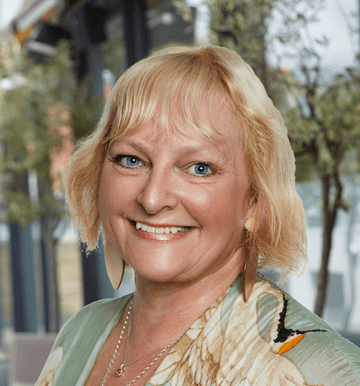 ---
"We loved every minute with Harley Therapy. The whole process was made so easy. The teams were really inspired and we had some lovely feedback, definitely looking forward to the others!" 

---
"Fantastic experience. We booked 3 workshops and all attendees said how much they benefited from them."

---
"'Online Sheri' was as inspirational as hearing her in person. She delivered a fantastic workshop to a group of teachers, with a perfect balance between theory and practice. Her common sense approach was pitched perfectly for our staff body and it was time extremely well spent. A number of staff took the time afterwards to sing Sheri's praises and I would recommend her to other schools without hesitation." 
King's Ely School