Dr Todd Mitchell - Consultant Psychiatrist
Contact or Enquire for a Session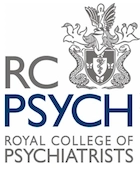 Dr Todd Mitchell can help with:
Dr Todd Mitchell offers:
Dr Todd Mitchell is qualified to work with:
Adult 18+, USA clients
Dr Todd Mitchell
- Consultant Psychiatrist
MD, CESR in General Psychiatry, MRCPsych, DABPN, Assistant Professor of Clinical Psychiatry
Dr Todd Mitchell is a Consultant Psychiatrist with over 20 years of experience providing comprehensive mental health assessments, identifying pertinent mental and emotional problems, and treating mental health issues affecting adults of all ages. Over his career, Dr Mitchell has devoted his clinical practice and ongoing clinical education to treating issues that impede fulfilment of personal, occupational, academic, developmental, and/or relationship goals.
After gaining a baccalaureate degree in engineering, Dr Mitchell earned his medical doctorate from Vanderbilt University School of Medicine and completed his clinical training in psychiatry at the University of California, San Francisco (UCSF) in July 2000. Immediately following completion of his clinical training, he was chosen to serve as the Associate Director for Psychiatric Residency Training at UCSF. After six years in that role, he served as the Chief of Psychiatric Services for the student health service of the University of California's Berkeley campus.
Dr Mitchell uses his training and experience to identify and address signs, symptoms, behaviours, and repercussions of emotional distress.  His practice is founded on a theory of mind that recognizes mental and emotional suffering is far too complex to be accurately defined as a "chemical imbalance" or grouping of symptoms.  This multimodal clinical approach examines the interplay of biological, psychological, and sociological factors by incorporating applied psychoanalytic theory, thoughtful applications of clinical psychopharmacology, evidence-based medicine, cognitive neuroscience, and trauma-informed care.
Dr Mitchell is available to provide high-quality outpatient mental healthcare services to interested individuals and couples who are seeking personal psychological growth and/or alleviation of acute or chronic psychological ailments. At Harley Therapy, his offered services include comprehensive psychiatric assessment and consultation, medication management, integrated medication and psychotherapeutic treatments, and relationship counselling.
Dr Mitchell works with health insurers, please enquire for more information.
Areas of clinical interest and expertise
Psychotherapeutic applications of psychodynamic theory and technique

Clinical Psychopharmacology

Effective integration of psychotherapeutic treatments and psychiatric medications

Applying cognitive neuroscience research to the practice of clinical psychiatry

Relationship counselling
Professional qualifications
General Medical Council registered Consultant in General Psychiatry, practitioner no. 7522993

Member, Royal College of Psychiatrists, MRCPsych no. 927527

Diplomate, American Board of Psychiatry and Neurology (certifying expertise in clinical practice of General Adult Psychiatry), Diplomate no. 50378

Assistant Clinical Professor – Department of Psychiatry, University of California at San Francisco

Affiliate member, American Psychoanalytic Association

Affiliate member, San Francisco Centre for Psychoanalysis
Contact or Enquire for a Session
View All Psychiatrists
Dr Todd Mitchell can help with:
Dr Todd Mitchell offers:
Dr Todd Mitchell is qualified to work with:
Adult 18+, USA clients