Stefan Walters - Systemic, Psychological Brainspotting Therapist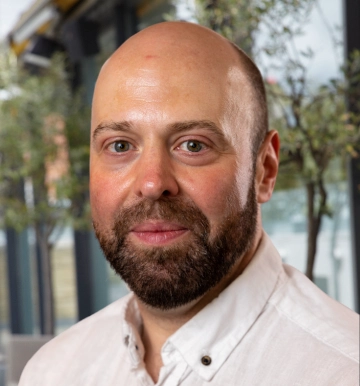 Contact or Enquire for a Session
Stefan Walters can help with:
ADHD Adult
, ADHD/ADD Support - Adult,
Abuse
, Addiction, Alcohol,
Anger issues
,
Anxiety
, Aspergers, Attachment Disorder, Autism,
Bereavement
,
Bi-polar disorder
, Birth Trauma,
Body Dysmorphic Disorder
, Bullying,
Chronic fatigue / ME
, Depersonalisation / Derealisation,
Depression
, Dissociative Disorder, Dyscalculia, Dysthymic Disorder,
Eating Disorders
,
Erectile Dysfunction
, Exposure Therapy,
Fertility
, Functional Neurological Disorders,
Gambling
,
Gender Identity Therapy
, General Health Problems, Inner Child Work,
Internet Addiction
, Kleptomania, Life coaching,
Marriage
,
Mood Disorders
, Narcissism,
OCD
,
PTSD
,
Panic
, Parenting Education,
Personality Disorders
,
Phobias
,
Post natal depression
,
Pre-marital counselling
, Psychosexual Therapy,
Relationship Issues
,
Self-esteem
,
Sexual problems
,
Sleep Disorders
, Smoking, Sports Psychology,
Stress Management
, Substance, Tourettes
Stefan Walters is qualified to work with:
Adult 18+, Couples, Families, Groups, Older teenager 16, Older teenager 17, Older teenager 18, Teenager 14-16, USA clients
Stefan Walters
- Systemic, Psychological Brainspotting Therapist
MScCounselling Psych, BSc(Hons) Counselling Psych, AFT, AAMFT, CAMFT
"My time and experience with Stefan Walters has been amazing, and he has helped in so many ways. He has a great way of understanding and listening and has got me through these difficult times in my life."
Stefan is a Systemic Individual, Couples, and Family Therapist and Certified Brainspotting Therapist. He specialises in issues of attachment and intimacy, complex traumatic stress and addiction/compulsivity; issues that are often rooted in unresolved childhood trauma.  He has a wealth of experience working with dysfunctional relationships, fidelity, sexual addictions, compulsivity, and divorce.
Having studied on the prestigious counselling psychology Masters programme at San Diego State University, Stefan went on to train as a systemic psychotherapist, specialising in Couples Counselling and Family Therapy.  Stefan is a fully trained Emotionally Focused Therapist (EFT) and supervisor and is one of the few counsellors in the UK that can offer this therapeutic approach. This empirically supported approach has evolved out of emotion and attachment theory, and views emotions as centrally important in our behaviour, teaching us to better identify and make sense of our emotions so that we will be better able to manage our emotional experiences in the future.
Stefan also has specialised training in narrative therapy, motivational interviewing, gestalt therapy, Bowenian therapy, and cognitive behavioural therapy, and is experienced in applying these therapies to a number of issues such as bereavement, anger management, mood disorders, trauma, addictions, anxiety, and depression. Stefan also works with a dual attunement framework - both relational and somatic; working with the client's neurophysiology - and is a trained Brainspotting practitioner.
Stefan has an interest in social and restorative justice. He is a graduate member of the British Psychological Society (BPS), a member of the British Association for Counselling and Psychotherapy ( BACP ), as well as being a member of the Association for Family Therapy (AFT), the British Emotionally Focused Therapy (BEFT) Centre, and Brainspotting UK. He also continues to be a registered member of both the Californian and American Associations for Marriage and Family Therapy, and the Restorative Justice Mediation Program.
Stefan's psychotherapeutic style is relational, which means that he is present in the room (as opposed to a more distant 'blank screen' approach), and phenomenological (focusing primarily on the unique lived experience of each individual as opposed to preconceived diagnoses, labels, or interventions).  Stefan worked as a Clinical Lead for Addictions within the NHS for several years before entering private practice, and is a known expert in the fields of addiction, trauma, and relationships. He has taught workshops worldwide, spoken at international conferences, appeared in publications ranging from The Guardian to the Huffington Post, and appeared on the BBC."
Stefan works with health insurers, please enquire for more information.
Meet Psychological Therapist, Stefan Walters
Contact or Enquire for a Session
View All Therapists
Stefan Walters can help with:
ADHD Adult
, ADHD/ADD Support - Adult,
Abuse
, Addiction, Alcohol,
Anger issues
,
Anxiety
, Aspergers, Attachment Disorder, Autism,
Bereavement
,
Bi-polar disorder
, Birth Trauma,
Body Dysmorphic Disorder
, Bullying,
Chronic fatigue / ME
, Depersonalisation / Derealisation,
Depression
, Dissociative Disorder, Dyscalculia, Dysthymic Disorder,
Eating Disorders
,
Erectile Dysfunction
, Exposure Therapy,
Fertility
, Functional Neurological Disorders,
Gambling
,
Gender Identity Therapy
, General Health Problems, Inner Child Work,
Internet Addiction
, Kleptomania, Life coaching,
Marriage
,
Mood Disorders
, Narcissism,
OCD
,
PTSD
,
Panic
, Parenting Education,
Personality Disorders
,
Phobias
,
Post natal depression
,
Pre-marital counselling
, Psychosexual Therapy,
Relationship Issues
,
Self-esteem
,
Sexual problems
,
Sleep Disorders
, Smoking, Sports Psychology,
Stress Management
, Substance, Tourettes
Stefan Walters is qualified to work with:
Adult 18+, Couples, Families, Groups, Older teenager 16, Older teenager 17, Older teenager 18, Teenager 14-16, USA clients