Philippa Donald - Psychotherapist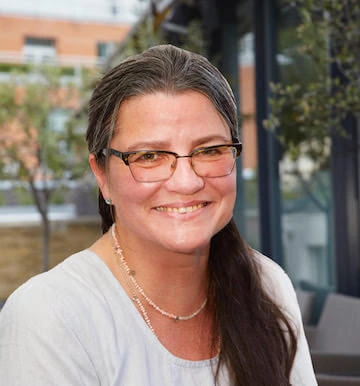 Contact or Enquire for a Session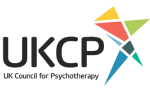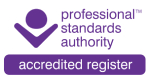 Philippa Donald can help with:
ADHD Adult
, ADHD/ADD Support - Adult, Abortion,
Abuse
, Addiction, Adoption,
Anger issues
,
Anxiety
,
Bereavement
,
Boarding school syndrome
,
Body Dysmorphic Disorder
,
Cancer
,
Chronic fatigue / ME
, Depersonalisation / Derealisation, Dermatillomania,
Disability
,
Eating Disorders
, Forensic,
Gender Identity Therapy
, General Health Problems, Inner Child Work,
LGBT
,
Marriage
,
Othello Syndrome
,
PTSD
, Pain management,
Parenting related issues
,
Personality Disorders
,
Post natal depression
,
Psychosis
,
Relationship Issues
,
Self harm
,
Self-esteem
, Suicidal, Telephone counselling,
Weight Management
Philippa Donald offers:
Acceptance and Commitment Therapy (ACT)
,
CBT Therapy
,
DIT
,
Dialectical Behavioural DBT
,
Existential Therapy
,
Family Therapy
, Gestalt,
Integrative Therapy
,
Person Centred Counselling
, Rational Emotive Behavior REBT, Schema Focused
Philippa Donald is qualified to work with:
Adult 18+, Couples, Families, Groups, Older child 12-14, Older child 7-14, USA clients, Young child 0-7
Philippa Donald
- Psychotherapist
B.D (Hons, Theology), Diploma in Psychotherapy & Counselling (CCPE London), MSc in Systemic Psychotherapy (Exeter), Doctorate in Philosophy of Self.
"[Philippa] has enormously helped us to make our own decisions and handle situations of our problems enabling us to move forward with confidence."
With nearly 30 years of clinical and teaching experience, her extensive training and practice has provided her with highly specialist knowledge and skills in the field of psychotherapy and counselling. She has core training in psychodynamic, transpersonal and systemic psychotherapy, as well as specialities such as non-violent resistance, solution-focused therapies, narrative work, spiritual development and creative therapies.  She is qualified and registered with UKCP to work with children, adolescents, families, couples and adults. She has also worked in a wide range of environments and specialises in working with high levels of distress, risk and complexity, as well as in long-term therapy with individuals who have found themselves 'stuck' or unable to make changes in their lives as they would like.  
Philippa's strength is her capacity to build relationships in which you will feel supported and understood, even when life is at its most difficult, and to work with you where you are, and at your pace, whilst simultaneously being able to draw on years of knowledge and experience to support you in your quest for change.   
Philippa is skilled in working on a range of psychological and emotional difficulties which include anxiety and depression, personality disorder, self-harm, relationship difficulties, self-esteem issues, eating disorders, trauma, sexual and emotional abuse, family breakdown and conflict, intergenerational trauma and relationship counselling.  
She has a degrees in theology, philosophy,  psychotherapy and counselling and has published in the field of bereavement and child and adolescent mental health.
Meet Philippa Donald - Psychotherapist
Contact or Enquire for a Session
View All Therapists
Philippa Donald can help with:
ADHD Adult
, ADHD/ADD Support - Adult, Abortion,
Abuse
, Addiction, Adoption,
Anger issues
,
Anxiety
,
Bereavement
,
Boarding school syndrome
,
Body Dysmorphic Disorder
,
Cancer
,
Chronic fatigue / ME
, Depersonalisation / Derealisation, Dermatillomania,
Disability
,
Eating Disorders
, Forensic,
Gender Identity Therapy
, General Health Problems, Inner Child Work,
LGBT
,
Marriage
,
Othello Syndrome
,
PTSD
, Pain management,
Parenting related issues
,
Personality Disorders
,
Post natal depression
,
Psychosis
,
Relationship Issues
,
Self harm
,
Self-esteem
, Suicidal, Telephone counselling,
Weight Management
Philippa Donald offers:
Acceptance and Commitment Therapy (ACT)
,
CBT Therapy
,
DIT
,
Dialectical Behavioural DBT
,
Existential Therapy
,
Family Therapy
, Gestalt,
Integrative Therapy
,
Person Centred Counselling
, Rational Emotive Behavior REBT, Schema Focused
Philippa Donald is qualified to work with:
Adult 18+, Couples, Families, Groups, Older child 12-14, Older child 7-14, USA clients, Young child 0-7