Contact or Enquire for a Session
David Roderman can help with:
Anger issues, Anxiety, Attachment Disorder, Bereavement, Bi-sexual, Bullying, Cross-cultural Issues, Depression, Dysthymic Disorder, Families, Gender Identity, General Health Problems, LGBT, Mood Disorders, Panic, Parenting related issues, Phobias, Pre-marital counselling, Relationship Issues, Same sex issues, Self-esteem, Sexual problems, Spirituality, Stress Management, PTSD
David Roderman offers:
Acceptance and Commitment ACT, Attachment / Relational, Compassion Focused Therapy CFT, Humanistic / Person-centred, Integrative, Interpersonal, Psychodynamic, Solution Focused, Transpersonal therapy
David Roderman is qualified to work with:
Adult 18+ , Older adults
Psychotherapist
BA, M.Ed., MA MBACP
Dave is a qualified psychotherapist and counsellor with over 20 years' experience helping people through times of challenges and difficulties. He specialises in treating those who are dealing with personal and work-related anxiety and depression, often arising in high stress work or personal environments. He helps people with phobias, panic, bereavement, trauma, relationship issues, sexuality, life transitions, ageing and loss. Issues related to attachment, intimacy, stress, childhood trauma, and dysfunctional family relationships sometimes underlie how we deal with difficult situations. Dave has helped people come to address their past experiences to better understand and gain insight to their present situations. Dave also works with gender, sexual and relationship diversity. 
Dave has experience in working with individuals from a wide range of diverse backgrounds and communities gained through extensive experience working for the NHS, private mental health clinics as well as private practice.  
Dave is an accredited member of the British Association for Counselling and Psychotherapy (BACP).
Dave has a Master of Arts degree in Counselling with a focus on psychodynamic psychotherapy from Goldsmiths College, University of London. He also has a Master of Arts degree in Education with theology and philosophy from Boston College, Boston, MA, USA. He completed his undergraduate degree at Niagara University, NY, USA with a Bachelor of Arts degree in Sociology. 
In addition to academic qualifications, Dave has completed a number of professional trainings in different modalities that he incorporates in psychodynamic therapy such as Compassion Focused Therapy, Acceptance and Commitment Therapy and Solution Focused Therapy. Dave is also interested in the relationship between the mind and the body in relation to our well-being. 
Dave has also provided and delivered workshops on dealing with stress in professional settings.
 
Dave offers a safe, supportive, non-judgmental, and confidential environment to address the needs of and cares for the individual. He pulls on his extensive experience and variety of therapeutic approaches to cater for each individual's needs.  
It is often when we share with another person the worries we carry; we begin to look at ourselves and others in a new and different light. 
TRUSTED SOURCE

NHS
The NHS (National Health Service) is the UK's government run medical service. Their website is written and reviewed by medical experts.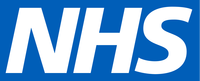 TRUSTED SOURCE

The UK Council for Psychotherapy
The UK Council for Psychotherapy (UKCP) is the UK's leading organisation for psychotherapists and psychotherapeutic counsellors. It regulates and registers trained and trainee counsellors.

TRUSTED SOURCE

The British Association for Counselling and Psychotherapy
The British Association for Counselling and Psychotherapy (BACP) is an association for UK-based counselling professionals. It supports practitioners, enabling them to provide a better service.

TRUSTED SOURCE

The BBC
The British Broadcasting Corporation (BBC) is the UK's national radio and TV broadcaster. It's the world's largest, with 35,402 staff and 28 operating languages.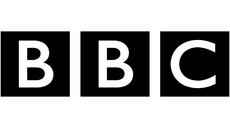 TRUSTED SOURCE

MIND
Mind is a mental health charity covering England and Wales. It offers support to people with mental health problems and lobbies local and national governments.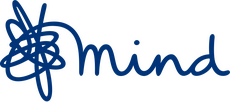 TRUSTED SOURCE

Turning Point
Turning Point is a UK charity and social enterprise which works in the mental health, learning disabilities, substance abuse, criminal justice and employment areas.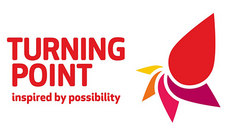 TRUSTED SOURCE

The Mental Health Foundation
The Mental Health Foundation is a UK charity which helps people to understand, protect and improve their mental health.

TRUSTED SOURCE

Young Minds
Young Minds is a UK charity which works to improve the mental health of children and young people by providing appropriate support and resources.

TRUSTED SOURCE

Wikipedia
Wikipedia is an online encyclopaedia that's written and maintained by a global volunteer community. It's the largest-ever reference work and receives 1.7 unique visitors monthly.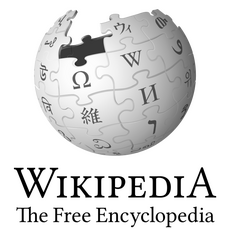 Back
David Roderman can help with:
Anger issues, Anxiety, Attachment Disorder, Bereavement, Bi-sexual, Bullying, Cross-cultural Issues, Depression, Dysthymic Disorder, Families, Gender Identity, General Health Problems, LGBT, Mood Disorders, Panic, Parenting related issues, Phobias, Pre-marital counselling, Relationship Issues, Same sex issues, Self-esteem, Sexual problems, Spirituality, Stress Management, PTSD
David Roderman offers:
Acceptance and Commitment ACT, Attachment / Relational, Compassion Focused Therapy CFT, Humanistic / Person-centred, Integrative, Interpersonal, Psychodynamic, Solution Focused, Transpersonal therapy
David Roderman is qualified to work with:
Adult 18+ , Older adults