Have other types of therapy simply not worked for you, and you are feeling hopeless? 
Been diagnosed with emotional sensitivity or BPD? 
Wish you could feel good about being you, instead of always wishing you were someone else? 
Dialectical behaviour therapy (DBT) is for you. 
What is dialectical behaviour therapy?
DBT therapy is designed specifically to help those who feel emotions more intensely than others, and might suffer from suicidal thinking. It helps you manage your emotions and create a life you actually want to live by showing you how to accept what is beyond your control and create change where possible. 
Worried therapy can't help you?
Have borderline personality disorder? And worry you are beyond help? Marsha Linehan, the creator of DBT, actually suffered BPD herself, and was institutionalised for her mental health issues. She acutely understood that it was hard to feel motivated to change when your sensitivity meant the very process of therapy left you feeling judged and invalidated.  Dialectical behaviour therapy was created to fix this issue. 
How DBT works
Dialectical behaviour therapy gives you the tools to finally gain control of your emotions and reactions. It works to stop your suicidal tendencies, lower your trauma response, and raise your self respect. It does this by focussing on four key skills:
core mindfulness (being able to stay present)
interpersonal effectiveness (getting along with others)
emotion modulation (controlling your emotions)
distress tolerance (knowing how to not have a meltdown when facing stress).
What is a session like?
Dialectial behaviour therapy is not like other therapies where you just talk about your experiences, thoughts, and feelings. Instead it's far more practical. You will be doing worksheets from a DBT workbook, engaging in skills practice, and doing homework. 
While DBT is often a group therapy, or offered in a blend of groupwork and one-on-one sessions, it can also work just as an individual therapy. 
What can DBT therapy help with?
As well as being the first talk therapy that is proven by research to help BPD (also called 'emotionally unstable personality disorder'), dialectical behaviour therapy can help for many other issues. This can include: 
addictions 
anger problems
anxiety disorder
c-PTSD
childhood sexual abuse
depression
eating disorders
mood disorders
suicidal thinking
self-harm. 
Our welcoming central London therapy clinics
We offer DBT therapy at three central London locations. As well as our main therapy clinic on Harley Street in W1, we also have rooms at London Bridge, SE1 and accessible therapy rooms near Liverpool Street, EC2.
If you're unable, or prefer not to come for therapy in person, online therapy is another way to seek support from an accredited therapist with Harley Therapy. All therapists offer online sessions using platforms such as Skype, Facetime, Zoom, etc. Therapy sessions last 50 minutes and our fee structure is very simple.
Whether looking for a face to face or online appointment the booking process options are the same. Call our experienced support team to discuss your options or use our online booking form to make a first appointment. 
Further reading
View the Experts
How to book your session
Call us now on 0345 474 1724 OR book online
All of our practitioners are qualified and accredited with reputable professional associations for counselling and psychotherapy.
Loading reviews..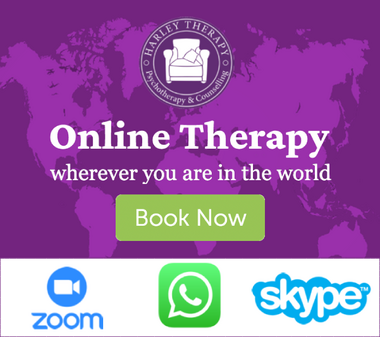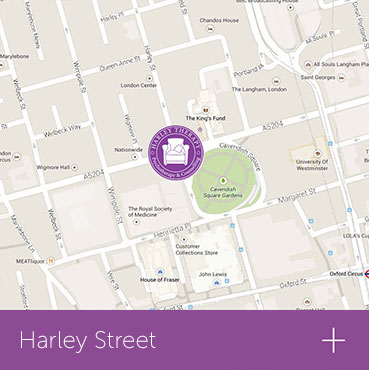 Issues for DBT
destructive behaviours

emotional dysregulation

impulsivity

suicidal thinking
Is DBT a form of CBT?
Often seen as a 'form of CBT', it does use elements of cognitive behavioural therapy as it teaches you to manage the link between your thoughts and actions.
But it is also its own form of hybrid therapy that also draws on dialectical thinking (seeing from different and opposing perspectives), Zen Buddhism (with its key concept of staying present), and metaphorical thinking (viewing situations practically).
What is the difference between DBT and CBT?
DBT and CBT both help patients to recognise and change unhelpful ways of thinking so they don't lead to unhelpful behaviours. But while CBT focuses on having balanced thoughts, DBT works more on acceptance, helping your accept thoughts as just thoughts and to not judge yourself for having negative thinking.   
What are the four modules of DBT?
They are:
mindfulness (learning to be in in and accept the present moment)
interpersonal effectiveness (how to relate to others in ways that mean you feel understood)
distress tolerance (how to feel stress and accept difficult situations without lashing out or having a meltdown) 
emotion regulation (using techniques that mean your intense emotions don't lead to acting out).