Dr Maxine King - Counselling Psychologist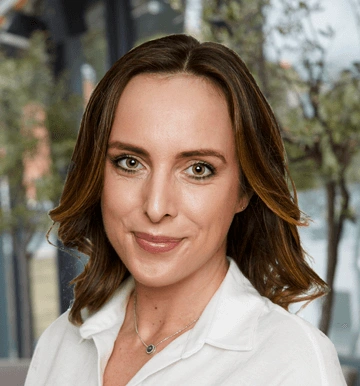 Contact or Enquire for a Session

Dr Maxine King can help with:
Anger issues
,
Anxiety
,
Body Dysmorphic Disorder
,
Chronic fatigue / ME
, Depersonalisation / Derealisation,
Depression
, Dysthymic Disorder,
Eating Disorders
, Exposure Therapy, Hypochondriasis,
Marriage
,
Mood Disorders
,
OCD
,
PTSD
,
Phobias
,
Post natal depression
,
Relationship Issues
,
Self harm
,
Self-esteem
,
Somatoform Disorders
,
Stress Management
Dr Maxine King is qualified to work with:
Adult 18+
Dr Maxine King
- Counselling Psychologist
BSc (Hons), PsychD, PgDipCBT, HPC reg, BABCP accred
"Dr Maxine King, provided an excellent service particularly through using CBT techniques and I noticed a significant improvement in my mental health condition following each session."
Dr Maxine King is a highly experienced counselling psychologist and cognitive behavioural psychotherapist who has been in clinical practice since 2004. Maxine has worked in a wide variety of private and NHS settings and has held senior psychologist roles in services for individuals with common mental health difficulties and those with personality disorders. 
Maxine offers modern, evidenced-based psychological therapy for adults experiencing emotional and psychological difficulties. She is experienced in working with anxiety (including obsessive compulsive disorder, generalised anxiety, panic and post traumatic stress disorder), depression, trauma, low self-esteem and relationship problems.
Maxine has training in a variety of evidenced-based psychological therapies, including cognitive behavioural therapy (CBT) and CBT third wave approaches including dialectical behavioural therapy, acceptance and commitment therapy and schema therapy. Maxine also offers eye movement desensitisation and re-processing therapy (EMDR) which is an effective, evidenced based treatment for PTSD and trauma.
Following a comprehensive psychological assessment, Maxine uses her clinical expertise, evidence-based, practice guidelines and client's goals to determine the most suitable treatment approach. Maxine offers time-limited and open ended therapy, according to individual needs. She favours a collaborative approach to the therapeutic process, working with clients to come to a shared understanding of the aetiology and maintenance of their difficulties and findings ways forward to relieve distress and enhance wellbeing. 
Maxine has a doctorate in counselling psychology, a post-graduate diploma in cognitive behavioural psychotherapy and a Bachelor's degree in psychology. She is a registered practitioner psychologist with the Health and Care Professions Council (HCPC) which is the government's statutory regulating authority for psychologists to ensure they meet national standards of training, professional skills and behaviours. Maxine is a fully accredited CBT psychotherapist with the British Association of Behavioural and Cognitive Psychotherapies (BABCP).
Maxine works with health insurers, please enquire for more information. 
(Please note Dr Maxine King can only accept insurance referrals from clients residing in the UK)
Dr Maxine King - Counselling Psychologist - What is OCD?
Contact or Enquire for a Session
View All Therapists
Dr Maxine King can help with:
Anger issues
,
Anxiety
,
Body Dysmorphic Disorder
,
Chronic fatigue / ME
, Depersonalisation / Derealisation,
Depression
, Dysthymic Disorder,
Eating Disorders
, Exposure Therapy, Hypochondriasis,
Marriage
,
Mood Disorders
,
OCD
,
PTSD
,
Phobias
,
Post natal depression
,
Relationship Issues
,
Self harm
,
Self-esteem
,
Somatoform Disorders
,
Stress Management
Dr Maxine King is qualified to work with:
Adult 18+