Have a nagging sense you are more than you are managing to be? And long to feel connected to something bigger and more meaningful than your daily life? Or explore your spiritual side? Transpersonal therapy is for you. 
What is transpersonal therapy?
Transpersonal therapy fuses psychotherapeutic thought with spiritual traditions and tools to help you fully understand yourself and reach your potential. 

It looks beyond just your mental wellbeing to also embrace your social, physical, creative, and spiritual sides, and the you that is 'transpersonal', meaning beyond just your own frame of reference. 
How does transpersonal psychotherapy work?

 
Like other therapies rising from the humanistic school of thought, transpersonal psychotherapy has a positive perspective. It doesn't seek what is 'wrong' with you, but helps you recognise the inner resources and qualities that you can harness to face challenges and feel balanced.  
What is a transpersonal session at Harley TherapyTM like? 
Transpersonal sessions can be varied, depending on what issue you want to work on and on what tools you and your therapist decide to try.
So as well as talking through things, sessions can include non traditional tools that are increasingly supported by research, such as  mindfulness meditation, visualisation, hypnosis and yoga. Other tools can include working with dreams and creativity, breathing exercises and movement, or doing dream or inner child work. 
What issues can transpersonal therapy help me with?
addictions

 

anxiety

 

depression

feeling lost and hopeless

lack of identity and identity crisis

life balance

loneliness and disconnection

low self-esteem

 

phobias

stress

 

relationship problems. 
Where do you offer transpersonal therapy? 
We connect you with top London transpersonal psychologists and therapists. They currently offer sessions at our main clinic on Harley Street, London W1. 
If you're unable, or prefer not to come for therapy in person, online therapy is another way to seek support from an accredited therapist with Harley Therapy. All therapists offer online therapy sessions using platforms such as Skype, Facetime, Zoom, etc. All therapy sessions last for 50 minutes and our fee structure is very simple.
Whether looking for a face to face or online appointment the booking process options are the same. Either find a therapist by browsing through the list on this page and book online, or call our experienced support team who will match you with a therapist who is best suited to your specific needs and book over the phone. Call us today to discuss your first session. 
Benefits of transpersonal counselling
Working with a transpersonal therapist can see you:
understand yourself and your potential 

recognise and use your innate resources

develop your spirituality

improve and deepen your relationships

 

find purpose, meaning, connection, and direction

 

feel more at home in the world 

raise your confidence 

live with more balance and harmony. 
Further resources
View the Experts
How to book your session
Call us now on 0345 474 1724 OR book online
All of our practitioners are qualified and accredited with reputable professional associations for counselling and psychotherapy.
Loading reviews..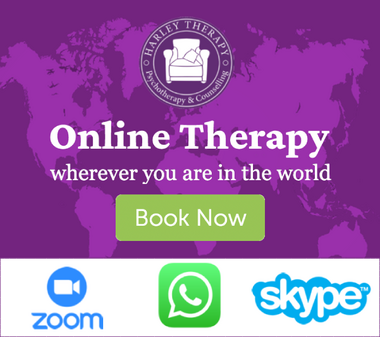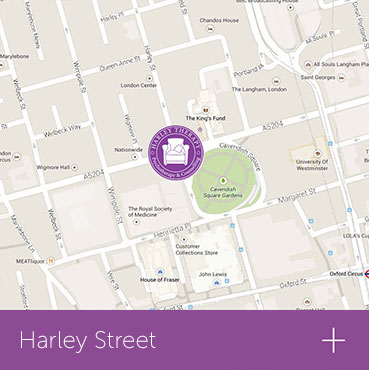 Issues for Transpersonal Therapy:
lack of identity and identity crisis

life purpose 

loneliness and disconnection

spiritual emptiness 

work life balance.
Is transpersonal therapy legitimate?
Absolutely. A transpersonal accreditation is in line with all other accreditations, involving at least four years of schooling and time spent as a trainee. It is a proper form of psychotherapy that means a therapist is also eligible to belong to any of the main registrars in the UK like the BACP. Of course here in the UK anyone can say they are a therapist, so it is important to check your therapists credentials. Here at Harley Therapy we take the guesswork out of the process by only choosing highly qualified, accredited, and experienced therapists to be on our team. 
What are the techniques used in transpersonal therapy?
Like all forms of psychotherapy, talking through your thoughts, feelings, and experiences forms part of the process. The transpersonal approach can be different in that it is holistic, so it also looks at your social life, your self-care, your physical wellbeing, and your sense of spirituality. Techniques used can include things like mindfulness meditation, visualisation, dreamwork, creativity, breathwork, and inner child exercises. 
What is the role of a transpersonal therapist?
The role of a transpersonal therapist is to help you discover who you are, what you have to offer, and what steps you can now take to create a life that you feel good being in. A life that feels authentic to you, and that leaves you feeling balanced both mentally, emotionally, physically, and spiritually.