Worried you have a mental health disorder? Need an assessment, diagnosis, treatment plan, or medication, but can't make it to our offices? Online psychiatry is for you. 
What is an online psychiatry consultation like?
Like an in-person session, it's important you show up on time. You also need to make sure that you have the privacy you need for the duration of the session, and that your technology is working well. After logging in with details provided in advance, your psychiatrist will welcome you. You then talk to a psychiatrist online just the same as if you were meeting them in person.

Can I have a full psychiatric assessment online?

 

 
At Harley Therapy we currently offer adult ADHD assessment over the internet, as well as general psychiatric assessment. 
If you would like an evaluation for Asperger's, autism spectrum disorder, or a learning difficulty, the assessment would need to be in-person. But follow-up appointments and online psychiatric support can in some cases then be offered. 
Is an online psychiatric diagnosis as good as an in-person one?
An experienced online psychiatrist can be just as capable as giving you a psychiatric evaluation online as in person, carefully taking into account your responses, symptoms, and life history. Despite your session being over a screen, your online psychiatrist can still see and observe you for things like stress response and anxiety levels. 
A review of current research on online psychiatry concluded that it effective across age groups and that some patients indeed prefer telepsychiatry to in-person treatment. 1
Can an online psychiatrist prescribe meds?
Yes, if it is felt that medication is appropriate after your psychiatric assessment online. A psychiatrist is a medical doctor, and is the only form of mental health professional able to prescribe medication in the UK, including over the internet.
What problems can a Harley Street online psychiatrist help?
At Harley Therapy we offer the following online psychiatric help:  
adult ADHD assessment and follow-up 

child psychiatry
general adult psychiatry (OCD, anxiety disorders, major depressive disorder, etc).
Is a psychiatric assessment online right for you? 
Online psychiatry services, sometimes still called 'telepsychiatry', mean you can remain in the comfort of your own home, where you might find it easier to relax and communicate feelings. This can be particularly  true if OCD or anxiety makes going out a challenge. It's also perfect for those with a busy schedule, or who find it difficult to leave home due to other responsiblities.  
Why choose online psychiatry with Harley Therapy?
Here at Harley Therapy we pride ourselves on offering you only the gold standard of mental health practitioners. This means all our online psychiatrists are:
GMC-registered and on the Specialist's Registrar
members of the Royal College of Psychiatrists (RCPsych)
very experienced professionals and experts in their fields
highly regarded in their industry
reviewed positively on sites such as TrustPilot.
Our online psychiatrist sessions also offer: 
fast turnaround on the medical reports you need
access to a further network of health care practitioners such as counselling psychologists.
Dr. Stephen Humphries 
Private consultant psychiatrist, London (ADHD specialist)
Dr. Stephen Humphries is a highly respected consultant psychiatrist with 30+ years of experience, well-known for his specialist field of ADHD. He previously spent over two decades as a general adult psychiatry consultant within the NHS, and worked at the West London Mental Health Trust.  As the Associate Director and National Lead within the National Institute for Mental Health in England, he has made major contributions to important Department of Health documents and best practice guides. See his extended profile here.
Dr Humphries is a recognised consultant psychiatrist with the following insurance groups: BUPA International, CIGNA US/UK and AVIVA.
Dr. Todd Mitchell
Private consultant psychiatrist London
Dr. Todd Mitchell is a consultant psychiatrist with 20+ years of experience. He works with adult individuals and couples, helping you to achieve psychological growth and alleviation of acute or chronic psychological ailments that see you unable to meet personal, occupational, academic, developmental, or relationship goals. His offered services include comprehensive psychiatric assessment and consultation, medication management, integrated medication and psychotherapeutic treatments, and relationship counselling. See his extended profile here. 
He is recognised by the following insurers: Cigna UK, Cigna US, CISI and Geoblue/HTH Worldwide.
Dr Naresh Buttan
Private consultant psychiatrist, London
Dr. Naresh K. Buttan is a general adult psychiatrist with 15+ years of experience. Previously the Director for Higher Training in General Adult and Old Age Psychiatry at Health Education England, his special interests include neurobiology, transcultural psychiatry, migration and mental health, post-traumatic shock disorder (PTSD), epigenetics in schizophrenia and bipolar mood disorders, and mental health laws. He's experienced in providing specialist assessments for courts, tribunals, medico-legal cases (including those for asylum seekers and refugees), and health/work insurers and employers. See his extended profile here. 
Referrals to counselling psychologists via an online psychiatrist
Dr Humphries, Dr Mitchell, and Dr Buttan refer to in-house counselling psychologists who can also work with you online. Talk therapy offered includes (but is not limited to) cognitive behavioural therapy, psychodynamic counselling and existential psychotherapy. Your psychiatrist will liase with your therapist in a shared treatment plan.
To make an appointment to speak to a psychiatrist online, or to enquire about the services from our private consultant psychiatrists, please contact us at 0345 474 1724 or email us now on [email protected].
Or you may book psychiatrist advice online confidentially, using the form below:
Practice Address:
10-12 Harley Street
London, W1G 9PG
Further reading on Online Psychiatry
Footnotes 
1Gajaria A, Conn D, Madan R. Telepsychiatry: effectiveness and feasibility. Smart Homecare Technology and TeleHealth. 2015;3:59-67
https://doi.org/10.2147/SHTT.S45702.
View the Experts
How to book your session
Call us now on 0345 474 1724 OR book online
All of our practitioners are qualified and accredited with reputable professional associations for counselling and psychotherapy.
Video: What's a first psychiatry session like?
London Psychiatrist Services
Psychiatric Assessment
Diagnosis / Treatment Plans
Medication Management
Dr Stephen Humphries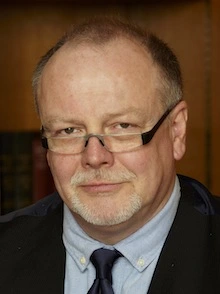 Dr Humphries is now specialising in ADHD only and not available for general psychiatry consultations. 
Dr Todd Mitchell

Dr Naresh Buttan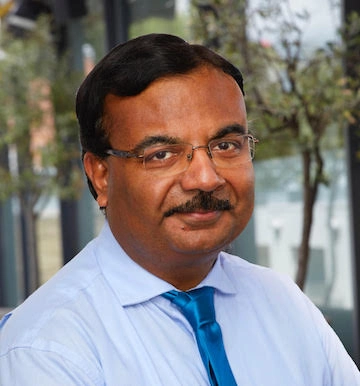 Loading reviews..
Areas of Expertise in Psychiatry
Old Age Psychiatry
Adolescents (15+)
Forensic Psychiatry
What is online psychiatry?
Online psychiatry is a consultation or appointment with a psychiatrist that's held over the internet. Online psychiatry can help with issues such as ADHD diagnoses and with general psychiatric needs.
Typically, how much does online psychiatry cost in London?
Online psychiatry is as effective as face-to-face psychiatry so it's usually charged at the same rates as you'd pay to see your London psychiatrist in person.
Is online psychiatry available on the NHS?
Yes, online psychiatry is available on the NHS for non-urgent appointments and for the diagnosis of some conditions. However, you may face long waiting lists.
Does Harley Therapy offer online psychiatry in London?
Harley Therapy is based in London, but our team can offer online appointments wherever you are. The appointments take place online so you can still "see" your practitioner.