Looking for a shorter-term therapy, but also want something that goes deeply into your past and your relationships? Cognitive analytical therapy (CAT) could be a fit. 
What is cognitive analytic therapy?
As its name implies, cognitive analytic therapy uses elements of both cognitive and psychoanalytical therapies. This means that like CBT therapy, CAT works to troubleshoot unhelpful thoughts and behaviours but also looks to your past to see how these patterns developed in the first place.
Cognitive analytic therapy focuses on the way your relationships with family, friends, and colleagues affect your moods, self-esteem, and decision-making.  What relating habits did you use to cope as a child that are now holding you back as an adult? 
How is it different to other talk therapies? 
Again, it places a stronger focus on relating patterns. Cognitive analytic therapy also aims to be more collaborative and flexible than other forms of talk therapy. Your therapist sees you as the driving force in the way your therapy moves forward, and works to make sure that your therapy is progressing in a way that matches your unique needs.
There is also a strong focus on the relationship between you and your therapist, which is used as tool of change.  It's a chance for you to develop new self-awareness about how you relate to others, and to try new ways of interacting in a safe and friendly environment. 
What results can I expect from attending CAT therapy sessions? 
The benefits of attending cognitive analytical therapy can include the following:  
learn to trust yourself and others

improve your relationships

understand your issues and how they came into being

recognise the patterns and behaviours that hold you back

understand your past and how it made you who you are today

feel better about yourself and recognise your strengths

laern to make more positive choices in life.  
What issues does it help with? 
CAT is recommended by the National Instititute for Health and Care Excellence (NICE) for both eating disorders and borderline personality disorder (BPD).
Cognitive analytic counselling can also prove helpful for issues like addictions, anger management issues, anxiety and depression, feeling stuck in life, low self-esteem, and of course relationship problems. 
Find a cognitive analytic therapist

 at Harley Therapy™ London

Your Harley Therapy™ CAT therapist will have done their training at a top UK institution, and will have a minimum of ten years postgraduate experience helping people just like you. They are committed to creating a warm and trusting environment for you to set new life goals and finally move forward. 

Call us now or use our online booking form to book your first CAT session and consultation at a Harley Therapy clinic in Harley Street, in the City of London by Liverpool Street, or at London Bridge. 
Further reading
View the Experts
How to book your session
Call us now on 0345 474 1724 OR book online
All of our practitioners are qualified and accredited with reputable professional associations for counselling and psychotherapy.
Loading reviews..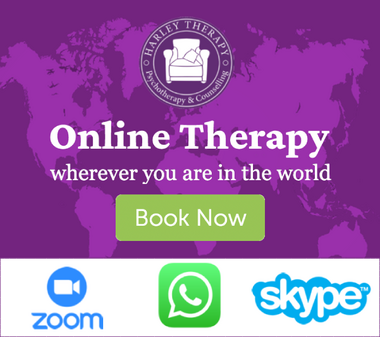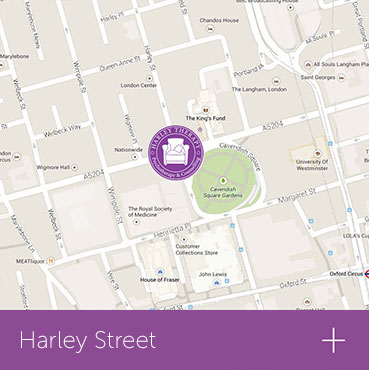 Cognitive Analytic Therapy can help with:
feeling stuck in life
intimacy issues 
loneliness 
obsessions and phobias
Is CAT a form of CBT?
No, it isn't. While they both are influenced by the 'cognitive approach', meaning that you will examine how your thoughts affect your behaviours, they are very different therapies. 
Is CAT psychodynamic?
It's influenced by the psychodynamic school of thought, which believes in looking to the past to find solutions for present-day issues. This is what makes CAT different to CBT therapy. While both CAT and CBT use a 'cognitive' approach, troubleshooting how your thinking is affecting your behaviours, CAT does look at the past while CBT generally doesn't. 
How many sessions of CAT therapy will I need?
Cognitive analytic therapy is time-limited. This means in your first session you and your therapist will discuss your issues then decide together how many sessions you need, which is usually in the range of 16 to 24 appointments.