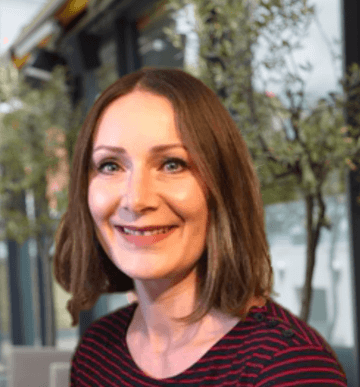 Contact or Enquire for a Session
Victoria Regan can help with:
Abortion, Abuse, Alcohol, Anger issues, Anxiety, Attachment Disorder, Bereavement, Body Dysmorphic Disorder, Borderline Personality Disorder, Bullying, Chronic fatigue / ME, Cross-cultural Issues, Depersonalisation / Derealisation, Depression, Dissociative Disorder, Domestic Violence, Dysthymic Disorder, Eating Disorders, Families, Fertility, Gender Identity, General Health Problems, Kleptomania, OCD, Pain management, Panic, Parenting related issues, Personality Disorders, Phobias, PTSD, Relationship Issues, Same sex issues, Self harm, Self-esteem, Somatoform Disorders, Sports Psychology, Stress Management, Suicidal
Victoria Regan offers:
EMDR, Integrative, Attachment / Relational, Cognitive Behavioural CBT, Transactional analysis TA
Victoria Regan is qualified to work with:
Adult 18+ , Older adults , Older teenager 17 , Older teenager 18 , Supervisor , Teenager 14-16
Integrative Counsellor and EMDR therapist
MBACP Accredited Advanced Dip Integrative Counselling. Diploma Clinical Supervision
Victoria is a BACP Accredited Integrative Counsellor and EMDR therapist (Eye Movement Desensitisation and Reprocessing) having over 17 years' experience working with adults and young people in private practice and education. Victoria is also a fully qualified clinical supervisor to other professional therapists.
Victoria works with a range of presenting issues including, Anxiety, Stress, Depression, Post-Traumatic Stress Disorder, OCD, Phobia, Relationship issues, Bereavement and Trauma.
Victoria offers a warm, empathic and non-judgemental counselling relationship and is focused on helping her clients move forward and become more resourceful.
Working collaboratively, she will help you make sense of the emotional disruptions you are experiencing and help you regulate and find perspective, whether the issues are past experiences and traumas or current life challenges. 
EMDR Therapy changes how stressful experiences and traumatic memories are held within the brain. This way of working lowers levels of distress caused by memories held in the brain in a raw emotional state, which often leave us with a sense of fear and anxiety that won't go away, even though the experience is in the past. EMDR processes these memories, helping the client to move forward without constantly re-experiencing the emotional and physical symptoms of a past experience. 
The benefits clients experience are: 
A greater feeling of regulation and calmness

Feeling more confident that you will not be triggered

Reduced anxiety and panic

Feeling less hyper-vigilant

Improved sleep

Reduced flashbacks

Feeling you can reconnect with your life

Improved relationships

Reduce the need for negative coping strategies

Returning to work after stress related absence
Victoria offers face to face, telephone and online appointments.
TRUSTED SOURCE

NHS
The NHS (National Health Service) is the UK's government run medical service. Their website is written and reviewed by medical experts.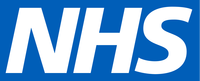 TRUSTED SOURCE

The UK Council for Psychotherapy
The UK Council for Psychotherapy (UKCP) is the UK's leading organisation for psychotherapists and psychotherapeutic counsellors. It regulates and registers trained and trainee counsellors.

TRUSTED SOURCE

The British Association for Counselling and Psychotherapy
The British Association for Counselling and Psychotherapy (BACP) is an association for UK-based counselling professionals. It supports practitioners, enabling them to provide a better service.

TRUSTED SOURCE

The BBC
The British Broadcasting Corporation (BBC) is the UK's national radio and TV broadcaster. It's the world's largest, with 35,402 staff and 28 operating languages.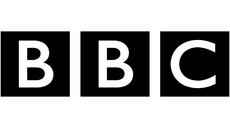 TRUSTED SOURCE

MIND
Mind is a mental health charity covering England and Wales. It offers support to people with mental health problems and lobbies local and national governments.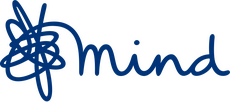 TRUSTED SOURCE

Turning Point
Turning Point is a UK charity and social enterprise which works in the mental health, learning disabilities, substance abuse, criminal justice and employment areas.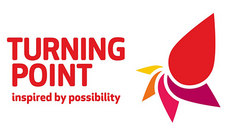 TRUSTED SOURCE

The Mental Health Foundation
The Mental Health Foundation is a UK charity which helps people to understand, protect and improve their mental health.

TRUSTED SOURCE

Young Minds
Young Minds is a UK charity which works to improve the mental health of children and young people by providing appropriate support and resources.

TRUSTED SOURCE

Wikipedia
Wikipedia is an online encyclopaedia that's written and maintained by a global volunteer community. It's the largest-ever reference work and receives 1.7 unique visitors monthly.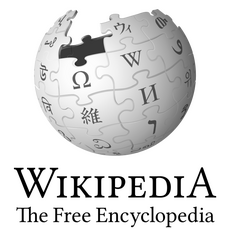 Back
Victoria Regan can help with:
Abortion, Abuse, Alcohol, Anger issues, Anxiety, Attachment Disorder, Bereavement, Body Dysmorphic Disorder, Borderline Personality Disorder, Bullying, Chronic fatigue / ME, Cross-cultural Issues, Depersonalisation / Derealisation, Depression, Dissociative Disorder, Domestic Violence, Dysthymic Disorder, Eating Disorders, Families, Fertility, Gender Identity, General Health Problems, Kleptomania, OCD, Pain management, Panic, Parenting related issues, Personality Disorders, Phobias, PTSD, Relationship Issues, Same sex issues, Self harm, Self-esteem, Somatoform Disorders, Sports Psychology, Stress Management, Suicidal
Victoria Regan offers:
EMDR, Integrative, Attachment / Relational, Cognitive Behavioural CBT, Transactional analysis TA
Victoria Regan is qualified to work with:
Adult 18+ , Older adults , Older teenager 17 , Older teenager 18 , Supervisor , Teenager 14-16