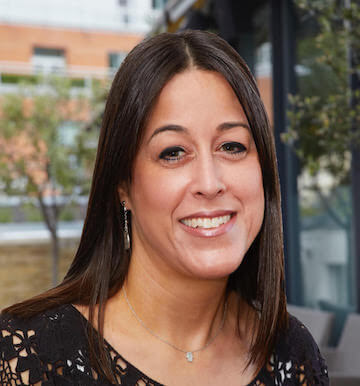 Contact or Enquire for a Session
Emma Jackson can help with:
Abortion, Abuse, Addiction, Adoption, Anger issues, Anxiety, Behavioural issues, Bereavement, Bi-polar disorder, Bi-sexual, Body Dysmorphic Disorder, Bullying, Cancer, Depression, Domestic Violence, Eating Disorders, Families, Fertility, General Health Problems, Marriage, OCD, Parenting related issues, Personality Disorders, Phobias, Pre-marital counselling, Relationship Issues, Same sex issues, Self harm, Self-esteem, Somatoform Disorders, Substance, Suicidal
Emma Jackson offers:
Existential, Psychoanalytic, Psychodynamic, Integrative, Humanistic / Person-centred, Attachment / Relational
Emma Jackson is qualified to work with:
Adult 18+ , Older adults
Psychotherapist
MA, BA (Hons), UKCP Reg, ADEP
Emma is a UKCP accredited existential psychotherapist and member of the Society for Existential Analysis.
She is in private practice and has considerable experience working in the charity sector with a broad range of issues including bereavement, loss, isolation, low self esteem, depression, paranoia, acute anxiety, relationship difficulties, identity issues, trauma and abuse. Emma believes that difficulties in living, manifest in a wide variety of ways and feels passionately that therapy can facilitate a unique experience, where these difficulties can be safely explored, and thoughts and feelings which are often difficult to bear alone, can be given time and space to unfold.
Alongside practicing from an existential-phenomenological perspective, Emma draws on the   psychodynamic approach which adds a richness and depth to the work. Working with individual adults, she is able to offer open-ended, long term therapy or time-limited therapy.
Emma combines warmth with challenge and strives to create a trusting therapeutic relationship where open dialogue feels possible and where, through collaboration, individuals feel empowered to navigate change, so that they can live more fully.
Emma is a recognised provider with Aviva and WPA.
TRUSTED SOURCE

NHS
The NHS (National Health Service) is the UK's government run medical service. Their website is written and reviewed by medical experts.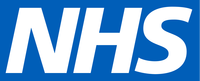 TRUSTED SOURCE

The UK Council for Psychotherapy
The UK Council for Psychotherapy (UKCP) is the UK's leading organisation for psychotherapists and psychotherapeutic counsellors. It regulates and registers trained and trainee counsellors.

TRUSTED SOURCE

The British Association for Counselling and Psychotherapy
The British Association for Counselling and Psychotherapy (BACP) is an association for UK-based counselling professionals. It supports practitioners, enabling them to provide a better service.

TRUSTED SOURCE

The BBC
The British Broadcasting Corporation (BBC) is the UK's national radio and TV broadcaster. It's the world's largest, with 35,402 staff and 28 operating languages.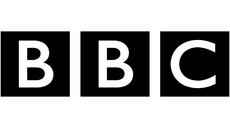 TRUSTED SOURCE

MIND
Mind is a mental health charity covering England and Wales. It offers support to people with mental health problems and lobbies local and national governments.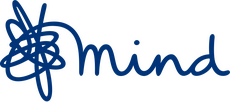 TRUSTED SOURCE

Turning Point
Turning Point is a UK charity and social enterprise which works in the mental health, learning disabilities, substance abuse, criminal justice and employment areas.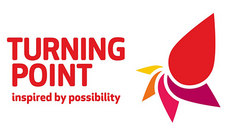 TRUSTED SOURCE

The Mental Health Foundation
The Mental Health Foundation is a UK charity which helps people to understand, protect and improve their mental health.

TRUSTED SOURCE

Young Minds
Young Minds is a UK charity which works to improve the mental health of children and young people by providing appropriate support and resources.

TRUSTED SOURCE

Wikipedia
Wikipedia is an online encyclopaedia that's written and maintained by a global volunteer community. It's the largest-ever reference work and receives 1.7 unique visitors monthly.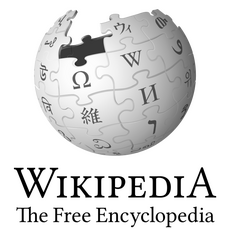 Back
Emma Jackson can help with:
Abortion, Abuse, Addiction, Adoption, Anger issues, Anxiety, Behavioural issues, Bereavement, Bi-polar disorder, Bi-sexual, Body Dysmorphic Disorder, Bullying, Cancer, Depression, Domestic Violence, Eating Disorders, Families, Fertility, General Health Problems, Marriage, OCD, Parenting related issues, Personality Disorders, Phobias, Pre-marital counselling, Relationship Issues, Same sex issues, Self harm, Self-esteem, Somatoform Disorders, Substance, Suicidal
Emma Jackson offers:
Existential, Psychoanalytic, Psychodynamic, Integrative, Humanistic / Person-centred, Attachment / Relational
Emma Jackson is qualified to work with:
Adult 18+ , Older adults