Emma Jackson - Psychotherapist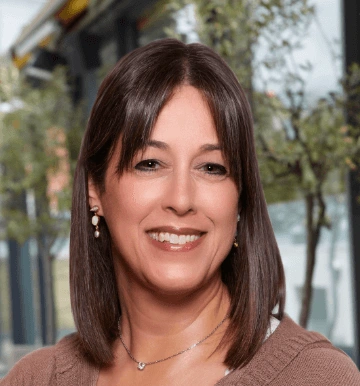 Contact or Enquire for a Session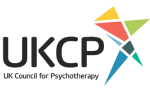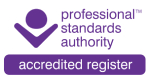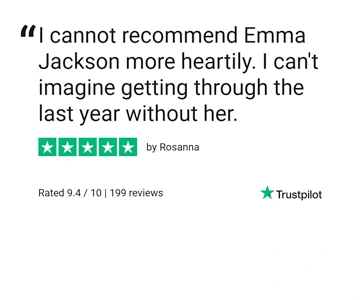 Emma Jackson can help with:
Abortion,
Abuse
, Addiction, Adoption,
Anger issues
,
Anxiety
, Behavioural issues,
Bereavement
,
Bi-polar disorder
,
Body Dysmorphic Disorder
, Bullying,
Cancer
,
Depression
,
Domestic Violence
,
Eating Disorders
,
Fertility
, General Health Problems,
Marriage
,
OCD
,
Parenting related issues
,
Personality Disorders
,
Phobias
,
Pre-marital counselling
,
Relationship Issues
,
Self harm
,
Self-esteem
,
Somatoform Disorders
, Substance, Suicidal
Emma Jackson is qualified to work with:
Adult 18+
Emma Jackson
- Psychotherapist
MA, BA (Hons), UKCP Reg, ADEP
"I cannot recommend Emma Jackson more heartily. I can't imagine getting through the last year without her."
Emma is a UKCP accredited existential psychotherapist and member of the Society for Existential Analysis.
She is in private practice and has considerable experience working in the charity sector with a broad range of issues including bereavement, loss, isolation, low self esteem, depression, paranoia, acute anxiety, relationship difficulties, identity issues, trauma and abuse. Emma believes that difficulties in living, manifest in a wide variety of ways and feels passionately that therapy can facilitate a unique experience, where these difficulties can be safely explored, and thoughts and feelings which are often difficult to bear alone, can be given time and space to unfold.
Alongside practicing from an existential-phenomenological perspective, Emma draws on the   psychodynamic approach which adds a richness and depth to the work. Working with individual adults, she is able to offer open-ended, long term therapy or time-limited therapy.
Emma combines warmth with challenge and strives to create a trusting therapeutic relationship where open dialogue feels possible and where, through collaboration, individuals feel empowered to navigate change, so that they can live more fully.
Emma works with health insurers, please enquire for more information.
Meet Emma Jackson - Existential Psychotherapist
Contact or Enquire for a Session
View All Therapists
Emma Jackson can help with:
Abortion,
Abuse
, Addiction, Adoption,
Anger issues
,
Anxiety
, Behavioural issues,
Bereavement
,
Bi-polar disorder
,
Body Dysmorphic Disorder
, Bullying,
Cancer
,
Depression
,
Domestic Violence
,
Eating Disorders
,
Fertility
, General Health Problems,
Marriage
,
OCD
,
Parenting related issues
,
Personality Disorders
,
Phobias
,
Pre-marital counselling
,
Relationship Issues
,
Self harm
,
Self-esteem
,
Somatoform Disorders
, Substance, Suicidal
Emma Jackson is qualified to work with:
Adult 18+