Fees and Terms
At the initial consultation your therapist will explore your current issues, enquire about background history and establish the focus of therapy. When you first contact us, it is useful if you highlight the issues you need help with, so we can match you with the most suitable therapist.
Opening Hours for Appointments
Monday - Friday: 7am - 10pm
Saturday & Sunday: 8am - 8pm
We are here to help with your enquiry, 7 days a week, including Bank Holidays.
Appointments are often available within 48 hours.
Individual counselling: from £145
Couples counselling: from £185
Insurance payments from £180 (Cigna UK/US, BUPA International) and charges to a third party, such as an employer.
(BUPA UK, AXA & others not accepted as they don't cover therapists' fees).
Therapy sessions last 50 minutes and are held at a regular time slot each week.
Weekly attendance is important for therapy to progress. Missed and cancelled sessions (even with notice) are payable in full**. 
Payment is taken by your therapist at the end of each session by cash or cheque or in advance via Paypal. They do not have facility to take credit/debit cards on site.
The waiting rooms are closed evenings and weekends, so you'll be asked to meet your therapist at the exact time.
Each therapist has a set of terms and conditions (with a cancellation policy) which will be shared with you when booking.
Pay an Invoice
**We are dedicated to improving your emotional wellbeing and put measures in place to facilitate the best possible outcome from your treatment. This includes consistency and containment of weekly regular appointment times which all good therapy training institutions highlight as essential for therapeutic progress. As your therapist reserves a special time for you alone every week until you end therapy, they may not be able to change your appointment or offer a refund for non-attended sessions.
From £145: Individual counselling.
Approximate fees internationally: USD $180, EUR 170, AED 680.
You will contact your therapist at the designated time on their Skype name.
Book a SKYPE session
£550: Initial assessment (50 mins inc diagnosis, treatment plan & report). 
£850: ADHD assessment (90 mins inc comprehensive testing & report).
£180: Follow-up appointments (20 mins) or £165 via Skype
All initial consultations are face-to-face. Skype can be used for follow-ups only. 
£90 (2 months) and £130 (3 months): Repeat prescription - Please complete an order form here
Dr Humphries does not work with any insurance companies. 
Pay in advance
£550: Initial assessment (50 minutes).
£260: Follow-up appointments (non-ADHD, 30 minutes).
£810 ADHD assessments (£550 for 50 minute initial assessments PLUS £260 for 30 minute follow up review, feedback and care plan. Between the two appointments specialist questionnaires are used to collate extra information.)
Dr Joglekar is a recognised provider with the major insurance groups.
Pay an Invoice
£450: Comprehensive Assessment Questionnaire, Consultation (50 minutes), Telephone Follow Up (10 minutes), Report included. More info here.
Pay an Invoice
Consultations (Face to face) - £330
Initial consultations always occur at the beginning of every new involvement (with parents/carers, or in the case of young adults over age 18, this would be with the young adult themselves usually or the young person with their parents/carers)
Further consultations can also be booked in

Face to face consultations are clinic-based, and involve parents, or might involve other professionals (such as staff members from educational settings)

Young people may also wish to consult further with the Educational Psychologist
Consultations are arranged to be up to 50 minutes in duration
There are a range of packages designed to support your child which will be discussed with you during the consultation. 
Workshop Pricing 

Workshops are 45-60 minutes each and usually held over lunchtime.
Ad-hoc workshop - £975 (+VAT) per workshop
Monthly series of 12 workshops - £830 (+VAT) per workshop 
Bi-monthly series of 6 workshops - £780 (+VAT) per workshop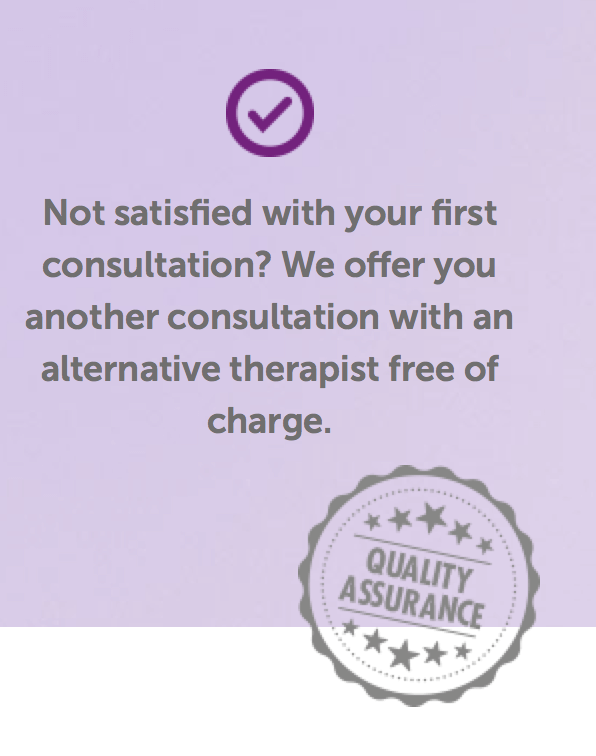 Video: Why are counselling sessions held weekly?