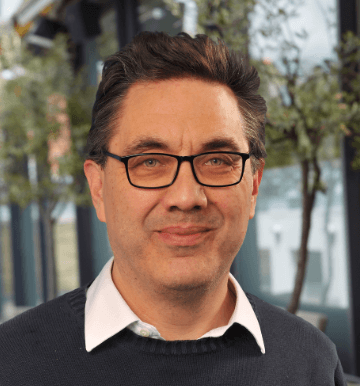 Contact or Enquire for a Session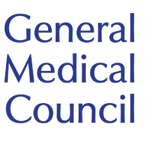 Dr Phil Ferreira-Lay can help with:
Abortion,Abuse,ADHD Adult,Addiction,Alcohol,Anger issues,Anxiety,Antisocial personality disorder,Aspergers,Behaviour management for at home and school,Behavioural issues,Bereavement,Bi-polar disorder,Bi-sexual,Body Dysmorphic Disorder,Borderline Personality Disorder,Bullying,Cancer,Chronic fatigue / ME,Depersonalisation / Derealisation,Depression,Domestic Violence,Eating Disorders,Emotional Difficulties assessment,Exam Access Arrangement Assessment,Families,Fertility,Forensic,Gender Identity,General Health Problems,LGBT,Life coaching,Marriage,OCD,Pain management,Panic,Parenting Education,Parenting related issues,Personality Disorders,Phobias,Post natal depression,Pre-marital counselling,Psychosis,PTSD,Race and Culture,Relationship Issues,Same sex issues,Selective mutism,Self harm,Self-esteem,Sexual problems,Social Skills Training,Somatoform Disorders,Stress Management,Suicidal,Tourettes,Weight Management,Attachment Disorder,CBT Coaching,Cross-cultural Issues,Disability,Exposure Therapy,HIV/AIDS,Hypochondriasis,Inner Child Work,Internet Addiction,Kleptomania,Mood Disorders,Neuropsychiatry,ADHD Assessment
Dr Phil Ferreira-Lay offers:
Psychiatry,Mentalisation Based Therapy MBT,Psychoanalytic,Psychodynamic,Solution Focused,Systemic Therapy,Transference Focused Psychotherapy,Attachment / Relational,Coaching,Cognitive Behavioural CBT,Compassion Focused Therapy CFT,Dialectical Behavioural DBT,Humanistic / Person-centred,Integrative,Interpersonal
Dr Phil Ferreira-Lay is qualified to work with:
Adult 18 +,Older teenager 16-18
Consultant Psychiatrist
BSc, MBBS, DIC, MSc, MRCPsych, PCHE, FHEA
Dr Phil Ferreira-Lay is a Consultant Psychiatrist with over 20 years of experience providing holistic psychiatric and psychotherapeutic assessments to Adults and teenagers over the age of 16. He has particular expertise in ADHD, Psychotherapy and Neurodevelopmental disorders across the lifespan. Dr Ferreira-Lay has a passion for helping his patients recover from and manage their difficulties aiming to achieve identified goals wherever possible. 
Dr Ferreira-Lay trained at Bristol University and Guys & St Thomas' Medical School. During this time he gained both his medical degree (MBBS) and a physiology degree (BSc). Post-graduate training in London included gaining a Diploma (DIC) and then a Masters degree (MSc) in Clinical Psychiatry from Imperial College, London. He completed initial psychiatric training in London gaining Membership of the Royal College of Psychiatry (MRCPsych) before completing Higher Specialist Training in both Adult Psychiatry (with a particular focus on Medical Psychotherapy) and then Child Psychiatry. He is on the GMC Specialist Register for both specialties. He is an experienced teacher and holds qualifications in this including a Post Graduate Certificate in Healthcare Education (PCHE) and elected Fellow of the Higher Education Academy (FHEA).
Dr Ferreira-Lay has been an NHS Consultant for over 10 years. He specialises in Adult ADHD and Child Psychiatry. He holds weekly clinics in those areas for his Surrey teams. He is a senior medical leader and has been the Clinical Director for Children and Young People's Services since 2015. (Please note he does not see clients under the age of 16 years with Harley Therapy.)
Dr Ferreira-Lay uses his training and experience to identify the clinical needs of his patients. He adopts a holistic approach to supporting others founded on practical solutions alongside appropriate medication and psychological treatments.
Dr Ferreira-Lay is available to provide high-quality outpatient mental healthcare services to individuals where there are particular concerns that Adult ADHD may be part of underlying difficulties. He offers comprehensive ADHD psychiatric assessment and consultation, medication management and solution-focused behavioural, psychological and psychotherapeutic-based interventions.

Areas of clinical interest and expertise; 
Adult ADHD

Neurodevelopmental difficulties across the life span

The identification of co-morbid difficulties such as anxiety and depression 

Personality and relationship difficulties
Professional qualifications and responsibilities;

General Medical Council registered Consultant in Adult Psychiatry (Medical Psychotherapy) and Child & Adolescent Psychiatry

Member of Royal College of Psychiatrists

Diploma and Masters level qualifications in Clinical Psychiatry (DIC and MSc)

Teaching qualifications - PCHE and FHEA

Clinical Director of Children & Young People's Division, Surrey & Borders Mental Health NHS Trust
Back