Life can be challenging. We can be left asking, "Who am I? What is the reason for my existence? Why do I feel so alone? Should I be doing something more important with my time?" Existential therapy works to help you finally find answers to these questions, freeing you to create a life that you feel good being in.
What is existential psychotherapy?
Existential psychotherapy believes that anxiety and depression often stem from feeling confused about the meaning and purpose of living.
Unlike other forms of talk therapy that turn to psychology for answers to wellbeing, existential psychotherapy looks to philosophy. This perspective means you can move beyond just your thoughts and personal history to a larger context of the world itself, and how you fit within it.
What are the goals of this therapy?
By asking philosophical questions about life, freedom vs. responsibility, existential therapy helps you accept what you cannot change. It then supports you to make rational, values-based decisions around what you can change, so you can create a life that has meaning for you personally. 
What are the benefits of working with an existential therapist? 
develop new awareness of who you are and what you value

recognise what is holding you back

understand your own power to change

accept what you can't change 

uncover new perspectives and paths forward

feel less overwhelmed by life's challenges

develop greater acceptance of life as it is 

gain confidence with decision making

have a sense of belonging 

feel more connected to yourself and others

and more at ease with yourself and your life. 
Find meaning and purpose in life - the Harley Therapy™ approach
We connect you with therapists who can either work exclusively from an existential approach, or who offer integrative therapy, blending existential tools with other approaches to suit your needs. You can trust that your existential psychotherapist will have at least ten years of experience working with clients with issues just like yours, and are truly invested in your personal growth.
What can existential counselling help with?
The existential approach can help with issues like the following:
loneliness, disconnection and 

relationship issues
depression and anxiety
lack of identity or identity crisis

addictions and eating disorders

low self-esteem and social anxiety

lack of focus and 

trouble moving forward

making poor decisions or self-sabotage

obsessive thoughts.
Make better decisions and move forward
Sick of living a life that just keeps taking you further and further away from the person you meant to be? And ready to really be yourself and create a life of value? Call us now to book a first session with an existential counsellor or use our online booking form.  
Our welcoming central London therapy clinics
As well as our main clinic on Harley Street, we also offer existential psychotherapy sessions at our rooms near London Bridge.
If you're unable, or prefer not to come for therapy in person, online therapy is another way to seek support from an accredited therapist with Harley Therapy. All therapists offer online therapy sessions using platforms such as Skype, Facetime, Zoom, etc.
Whether looking for a face to face or online appointment the booking process options are the same. Either find a therapist by browsing through the list on this page and book online, or call our experienced support team who will match you with a psychotherapist who is best suited to your specific needs and book over the phone.
All therapy sessions last for 50 minutes and our fee structure is very simple.
Further information
Read our related articles on existential theory and practice:
View the Experts
How to book your session
Call us now on 0345 474 1724 OR book online
All of our practitioners are qualified and accredited with reputable professional associations for counselling and psychotherapy.
Loading reviews..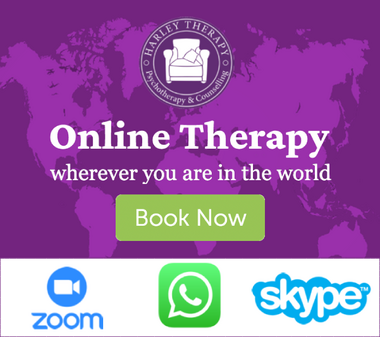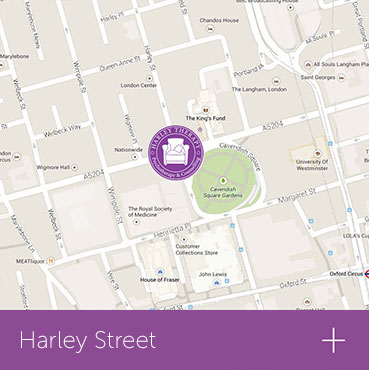 Existential therapy can help with:
decision making 
feeling stuck in life
identity issues
lack of purpose
loneliness
self-sabotage
work-life balance.