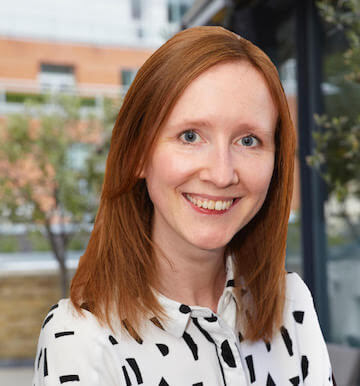 Contact or Enquire for a Session

Dr Gemma Allison can help with:
Abuse, Addiction, Alcohol, Anxiety, Anger issues, Bereavement, Bi-polar disorder, Borderline Personality Disorder, Depression, Eating Disorders, LGBT, OCD, Panic, Parenting related issues, Personality Disorders, Phobias, Post natal depression, Psychosis, PTSD, Relationship Issues, Same sex issues, Self harm, Self-esteem, Sexual problems, Stress Management, Suicidal
Dr Gemma Allison offers:
Cognitive Analytical CAT, Cognitive Behavioural CBT, Integrative, Report writing, Dialectical Behavioural DBT
Dr Gemma Allison is qualified to work with:
Adult 18+ , Families , Groups , Older child 12-14 , Older teenager 17 , Older teenager 18 , Teenager 14-16
Specialist Clinical Psychologist
B.Sc(Hons), DClinPsy, PGDip CAT, HCPC Registered, ACAT accredited.
Dr Gemma Allison qualified as a clinical psychologist in 2008. Since qualification Gemma has worked in the NHS in a variety of settings including adult mental health, adolescent mental health and crisis services. She has specialist experience of working with clients experiencing a first episode of psychosis and clients experiencing a mental health crisis. 
Gemma's clinical psychology training has provided her with the ability to use a range of therapeutic models. She has undertaken additional training which has provided her with specialist knowledge and practice of cognitive analytic therapy (CAT). She is a qualified CAT practitioner accredited by the Association for Cognitive Analytic Therapy.
Gemma has worked in private practice since 2004 providing psychological assessment, formulation and therapy to adolescents, adults and families. Her approach is based on an individual assessment and understanding of someone's presenting difficulties to inform the therapeutic approach needed, this includes using an integrative approach. In using an integrative approach a range of therapeutic models (e.g. cognitive behavioural, systemic, narrative) and psychological theory are drawn upon.
Gemma is skilled in working with clients to address a range of psychological difficulties these include 
anxiety
, OCD, phobias, panic, stress, depression, personality disorder, 
self-harm
, interpersonal/relationship difficulties, self-esteem issues, anger, eating disorders, traumatic experiences, abuse, psychosis and bipolar affective disorder.
She believes in working collaboratively with clients within a time-limited framework addressing an agreed focus in therapy.
She is registered with the Health and Care Professions Council.
TRUSTED SOURCE

NHS
The NHS (National Health Service) is the UK's government run medical service. Their website is written and reviewed by medical experts.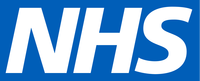 TRUSTED SOURCE

The UK Council for Psychotherapy
The UK Council for Psychotherapy (UKCP) is the UK's leading organisation for psychotherapists and psychotherapeutic counsellors. It regulates and registers trained and trainee counsellors.

TRUSTED SOURCE

The British Association for Counselling and Psychotherapy
The British Association for Counselling and Psychotherapy (BACP) is an association for UK-based counselling professionals. It supports practitioners, enabling them to provide a better service.

TRUSTED SOURCE

The BBC
The British Broadcasting Corporation (BBC) is the UK's national radio and TV broadcaster. It's the world's largest, with 35,402 staff and 28 operating languages.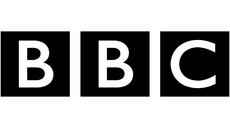 TRUSTED SOURCE

MIND
Mind is a mental health charity covering England and Wales. It offers support to people with mental health problems and lobbies local and national governments.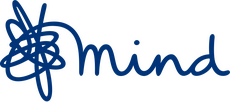 TRUSTED SOURCE

Turning Point
Turning Point is a UK charity and social enterprise which works in the mental health, learning disabilities, substance abuse, criminal justice and employment areas.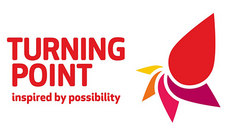 TRUSTED SOURCE

The Mental Health Foundation
The Mental Health Foundation is a UK charity which helps people to understand, protect and improve their mental health.

TRUSTED SOURCE

Young Minds
Young Minds is a UK charity which works to improve the mental health of children and young people by providing appropriate support and resources.

TRUSTED SOURCE

Wikipedia
Wikipedia is an online encyclopaedia that's written and maintained by a global volunteer community. It's the largest-ever reference work and receives 1.7 unique visitors monthly.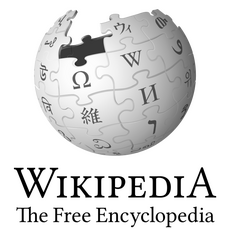 Back
Dr Gemma Allison can help with:
Abuse, Addiction, Alcohol, Anxiety, Anger issues, Bereavement, Bi-polar disorder, Borderline Personality Disorder, Depression, Eating Disorders, LGBT, OCD, Panic, Parenting related issues, Personality Disorders, Phobias, Post natal depression, Psychosis, PTSD, Relationship Issues, Same sex issues, Self harm, Self-esteem, Sexual problems, Stress Management, Suicidal
Dr Gemma Allison offers:
Cognitive Analytical CAT, Cognitive Behavioural CBT, Integrative, Report writing, Dialectical Behavioural DBT
Dr Gemma Allison is qualified to work with:
Adult 18+ , Families , Groups , Older child 12-14 , Older teenager 17 , Older teenager 18 , Teenager 14-16