Dr Matt Kemsley - Clinical Psychologist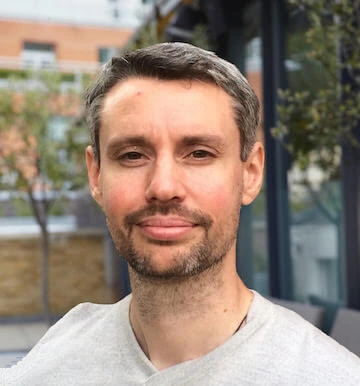 Contact or Enquire for a Session

Dr Matt Kemsley can help with:
Abuse
, Addiction, Adoption, Alcohol,
Anger issues
,
Anxiety
, Aspergers, Autism,
Bereavement
,
Bi-polar disorder
,
Body Dysmorphic Disorder
,
Cancer
,
Depression
, Dermatillomania,
Eating Disorders
,
Fertility
,
Gambling
, General Health Problems,
LGBT
, Life coaching,
OCD
,
PTSD
, Pain management,
Personality Disorders
,
Phobias
,
Post natal depression
,
Psychosis
,
Relationship Issues
,
Self harm
,
Self-esteem
,
Sexual problems
, Smoking,
Somatoform Disorders
, Sports Psychology,
Stress Management
, Substance,
Weight Management
Dr Matt Kemsley offers:
Dr Matt Kemsley is qualified to work with:
Adult 18+, Groups, Older teenager 17, USA clients
Dr Matt Kemsley
- Clinical Psychologist
BSc(Hons), D.CLinPsy, PGDipCAT
"I started the sessions with Dr Matt Kemsley feeling at a dead end in dealing with my anxiety, I never imagineed I would feel how I do now 8 months down the line."
Dr Matt Kemsley has over fifteen years' experience working as a clinical psychologist within the NHS and privately. Until very recently he has worked as a consultant clinical psychologist within a mental health rehabilitation hospital and prior to that was the clinical lead and principal psychologist of a Primary Care Mental Health Service in Greater Manchester. Integral to these roles has been a commitment to ensure that the clinical experience provided to all clients was of the highest quality. In addition to his current role with Harley Therapy, offering private therapy at a Harley Street clinic, Matt continues to work in a community mental health team in the NHS and is registered with the HCPC.
Matt is trained in a number of therapeutic models and applies these to individual work with adults or adolescents. He has specialist training in cognitive analytic therapy (CAT) and EMDR and is also well practiced in using cognitive behavioural therapy, solution focused therapy and mindfulness; integrating and applying these approaches and techniques to best meet your needs and goals. This includes working within both brief and longer-term time frames as well as through mediums such as Skype or telephone, where appropriate. Fundamental to Matt's work is the creation of a safe and trusting space in which he offers the opportunity to enhance levels of self-awareness and explore the patterns of coping being used to address the challenges faced.
Throughout his career Matt has acquired a depth of experience working with a range of presenting problems including, amongst others, interpersonal and relational difficulties, anxiety, early trauma, psychosis, OCD, depression, anger, stress, psychosexual issues, learning difficulties, bipolar disorder, PTSD, personality disorder and addiction.
Matt works with health insurers, please enquire for more information.
Meet Dr Matt Kemsley - Clinical Psychologist
Contact or Enquire for a Session
View All Therapists
Dr Matt Kemsley can help with:
Abuse
, Addiction, Adoption, Alcohol,
Anger issues
,
Anxiety
, Aspergers, Autism,
Bereavement
,
Bi-polar disorder
,
Body Dysmorphic Disorder
,
Cancer
,
Depression
, Dermatillomania,
Eating Disorders
,
Fertility
,
Gambling
, General Health Problems,
LGBT
, Life coaching,
OCD
,
PTSD
, Pain management,
Personality Disorders
,
Phobias
,
Post natal depression
,
Psychosis
,
Relationship Issues
,
Self harm
,
Self-esteem
,
Sexual problems
, Smoking,
Somatoform Disorders
, Sports Psychology,
Stress Management
, Substance,
Weight Management
Dr Matt Kemsley offers:
Dr Matt Kemsley is qualified to work with:
Adult 18+, Groups, Older teenager 17, USA clients