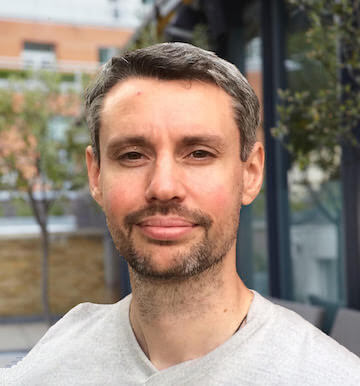 Contact or Enquire for a Session

Dr Matt Kemsley can help with:
Abortion, Abuse, Addiction, Adoption, Alcohol, Anger issues, Anxiety, Aspergers, Autism, Bereavement, Bi-polar disorder, Bi-sexual, Body Dysmorphic Disorder, Borderline Personality Disorder, Cancer, Depression, Dermatillomania, Eating Disorders, Families, Fertility, Gambling, Gender Identity, General Health Problems, LGBT, Life coaching, OCD, Pain management, Panic, Personality Disorders, Phobias, Post natal depression, Psychosis, PTSD, Relationship Issues, Same sex issues, Self harm, Self-esteem, Sexual problems, Smoking, Somatoform Disorders, Sports Psychology, Stress Management, Substance, Weight Management
Dr Matt Kemsley offers:
Cognitive Analytical CAT, Cognitive Behavioural CBT, Integrative, Mindfulness, Expert Witness, Humanistic / Person-centred, Acceptance and Commitment ACT, Dialectical Behavioural DBT, Psychodynamic, Solution Focused
Dr Matt Kemsley is qualified to work with:
Adult 18+ , Groups , Older teenager 17 , USA clients , Older adults
Clinical Psychologist
BSc(Hons), D.CLinPsy, PGDipCAT
Dr Matt Kemsley has over fifteen years' experience working as a clinical psychologist within the NHS and privately. Until very recently he has worked as a consultant clinical psychologist within a mental health rehabilitation hospital and prior to that was the clinical lead and principal psychologist of a Primary Care Mental Health Service in Greater Manchester. Integral to these roles has been a commitment to ensure that the clinical experience provided to all clients was of the highest quality. In addition to his current role with Harley Therapy, offering private therapy at a Harley Street clinic, Matt continues to work in a community mental health team in the NHS and is registered with the HCPC. 
Matt is trained in a number of therapeutic models and applies these to individual work with adults or adolescents. He has specialist training in cognitive analytic therapy (CAT) and EMDR and is also well practiced in using cognitive behavioural therapy, solution focused therapy and mindfulness; integrating and applying these approaches and techniques to best meet your needs and goals. This includes working within both brief and longer-term time frames as well as through mediums such as Skype or telephone, where appropriate. Fundamental to Matt's work is the creation of a safe and trusting space in which he offers the opportunity to enhance levels of self-awareness and explore the patterns of coping being used to address the challenges faced. 
Throughout his career Matt has acquired a depth of experience working with a range of presenting problems including, amongst others, interpersonal and relational difficulties, anxiety, early trauma, psychosis, OCD, depression, anger, stress, psychosexual issues, learning difficulties, bipolar disorder, PTSD, personality disorder and addiction.
Matt is a recognised health insurance provider with Aviva and Cigna.
TRUSTED SOURCE

NHS
The NHS (National Health Service) is the UK's government run medical service. Their website is written and reviewed by medical experts.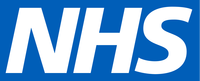 TRUSTED SOURCE

The UK Council for Psychotherapy
The UK Council for Psychotherapy (UKCP) is the UK's leading organisation for psychotherapists and psychotherapeutic counsellors. It regulates and registers trained and trainee counsellors.

TRUSTED SOURCE

The British Association for Counselling and Psychotherapy
The British Association for Counselling and Psychotherapy (BACP) is an association for UK-based counselling professionals. It supports practitioners, enabling them to provide a better service.

TRUSTED SOURCE

The BBC
The British Broadcasting Corporation (BBC) is the UK's national radio and TV broadcaster. It's the world's largest, with 35,402 staff and 28 operating languages.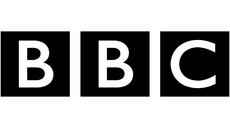 TRUSTED SOURCE

MIND
Mind is a mental health charity covering England and Wales. It offers support to people with mental health problems and lobbies local and national governments.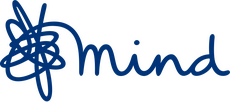 TRUSTED SOURCE

Turning Point
Turning Point is a UK charity and social enterprise which works in the mental health, learning disabilities, substance abuse, criminal justice and employment areas.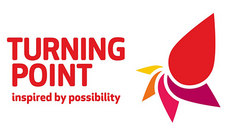 TRUSTED SOURCE

The Mental Health Foundation
The Mental Health Foundation is a UK charity which helps people to understand, protect and improve their mental health.

TRUSTED SOURCE

Young Minds
Young Minds is a UK charity which works to improve the mental health of children and young people by providing appropriate support and resources.

TRUSTED SOURCE

Wikipedia
Wikipedia is an online encyclopaedia that's written and maintained by a global volunteer community. It's the largest-ever reference work and receives 1.7 unique visitors monthly.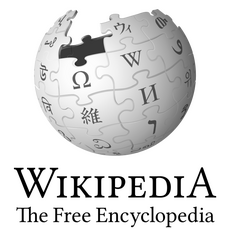 Back
Dr Matt Kemsley can help with:
Abortion, Abuse, Addiction, Adoption, Alcohol, Anger issues, Anxiety, Aspergers, Autism, Bereavement, Bi-polar disorder, Bi-sexual, Body Dysmorphic Disorder, Borderline Personality Disorder, Cancer, Depression, Dermatillomania, Eating Disorders, Families, Fertility, Gambling, Gender Identity, General Health Problems, LGBT, Life coaching, OCD, Pain management, Panic, Personality Disorders, Phobias, Post natal depression, Psychosis, PTSD, Relationship Issues, Same sex issues, Self harm, Self-esteem, Sexual problems, Smoking, Somatoform Disorders, Sports Psychology, Stress Management, Substance, Weight Management
Dr Matt Kemsley offers:
Cognitive Analytical CAT, Cognitive Behavioural CBT, Integrative, Mindfulness, Expert Witness, Humanistic / Person-centred, Acceptance and Commitment ACT, Dialectical Behavioural DBT, Psychodynamic, Solution Focused
Dr Matt Kemsley is qualified to work with:
Adult 18+ , Groups , Older teenager 17 , USA clients , Older adults