Dr Alessandra Cappai - Consultant in General Adult, ADHD and Forensic Psychiatry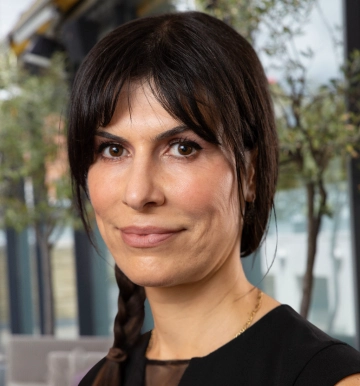 Contact or Enquire for a Session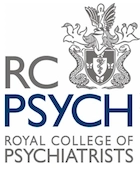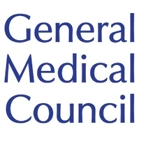 Dr Alessandra Cappai can help with:
ADHD/ADD Assessment - Adult (Adult Psych),
Anxiety
,
Bi-polar disorder
, Depersonalisation / Derealisation,
Depression
, Dysthymic Disorder, Forensic,
Mood Disorders
,
OCD
,
PTSD
,
Panic
,
Personality Disorders
,
Phobias
,
Post natal depression
,
Stress Management
Dr Alessandra Cappai offers:
Dr Alessandra Cappai is qualified to work with:
Adult 18+, Older teenager 18
Dr Alessandra Cappai
- Consultant in General Adult, ADHD and Forensic Psychiatry
MBBS & MRCPsych equivalent
"Dr Cappai was excellent and vigilant. We felt heard and she was patient and very helpful."
Dr Alex Cappai is a Consultant Psychiatrist with over 15 years' experience in psychiatry. 
She trained in Italy where she obtained a Masters' degree in Medicine and Surgery, equivalent to MBBS. 
Dr Cappai is specialised both in General Adult Psychiatry, ADHD and in Forensic Psychiatry, with particular expertise in the diagnosis and treatment of patients who have had contacts with the Criminal Justice System.
She worked as a General Adult Psychiatrist in Italy for over 4 years, following which, she has been working as a Psychiatrist within the NHS since 2012, mainly in forensic settings.
She has worked in various locations, including in hospitals (both general psychiatry hospitals and secure hospitals), in the community and in prisons, where she has been actively involved in research and teaching in psychiatry. 
Her approach is patient-centred, trauma and psychologically informed and she works with patients towards a formulation and potentially a diagnosis. She adopts a holistic approach to treatment, which may include medication, talking therapies and lifestyle recommendations.
Dr Cappai has a broad range of clinical expertise in the assessment and treatment of all aspects of general and forensic psychiatry, including mood disorders, anxiety disorders and psychotic disorders. She has been working in male and female prisons for the last 6 years, and is particularly experienced in the diagnosis and treatment of complex psychiatric presentations, including severe personality disorders and complex trauma. 
Dr Cappai has a special interest in adult ADHD, also in comorbidity with other mental health problems and holds weekly clinics for this condition.
Dr Cappai is available to offer Adult ADHD assessment for individuals who may be experiencing ADHD symptoms, where she will provide a tailored treatment plan taking into consideration the patient's current emotional difficulties and the presence of any other comorbidities, including mood and anxiety disorders.
Qualifications:
MBBS & MRPsych equivalent

Completion of specialist training in General Adult Psychiatry
Completion of specialist training in Forensic Psychiatry
Professional Organisations:
General Medical Council, full registration with licence to practise, on the specialist register
Registered to Practice in Italy (equivalent to GMC registration in Italy)
Member of The Royal College of Psychiatrists RCPsych
Member of the British Medical Association
Meet Dr Alex Cappai - ADHD Psychiatrist
Contact or Enquire for a Session
View All Psychiatrists
Dr Alessandra Cappai can help with:
ADHD/ADD Assessment - Adult (Adult Psych),
Anxiety
,
Bi-polar disorder
, Depersonalisation / Derealisation,
Depression
, Dysthymic Disorder, Forensic,
Mood Disorders
,
OCD
,
PTSD
,
Panic
,
Personality Disorders
,
Phobias
,
Post natal depression
,
Stress Management
Dr Alessandra Cappai offers:
Dr Alessandra Cappai is qualified to work with:
Adult 18+, Older teenager 18