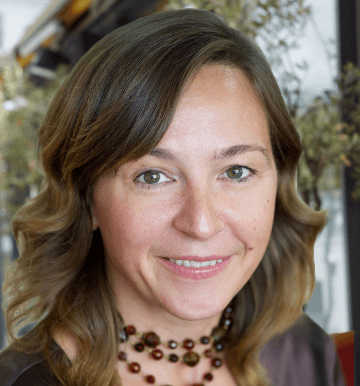 Contact or Enquire for a Session
Elena Edwards can help with:
Abortion, Abuse, Addiction, Alcohol, Anger issues, Anxiety, Attachment Disorder, Bereavement, Borderline Personality Disorder, Bullying, Cancer, Cross-cultural Issues, Depersonalisation / Derealisation, Depression, Disability, Dissociative Disorder, Domestic Violence, Eating Disorders, Families, Fertility, Gambling, Gender Identity, General Health Problems, HIV/AIDS, Hypochondriasis, Inner Child Work, Internet Addiction, Life coaching, OCD, Panic, Parenting related issues, Personality Disorders, Phobias, Post natal depression, Pre-marital counselling, PTSD, Relationship Issues, Same sex issues, Self harm, Self-esteem, Sleep Disorders, Somatoform Disorders, Spirituality, Stress Management, Suicidal, Weight Management, Smoking, ADHD/ADD Support - Adult (Therapist/Maria Daves), ADHD Adult
Elena Edwards offers:
Attachment / Relational, Dynamic Interpersonal DIT, Existential, Humanistic / Person-centred, Integrative, Phenomenological Therapy, Psychodynamic
Elena Edwards is qualified to work with:
Adult 18+ , Couples , Older adults , Older teenager 18 , Older teenager 17 , USA clients
Psychotherapist
PgDip, MA, PhD. MBACP(Accred.)
Elena completed her training in Counselling and Psychotherapy in London under the tutelage of Professor Del Lowenthal, following a successful career as an Education Consultant internationally. 
She has over 20 years of experience in the field, having worked for voluntary organisations, private practices, a refugee centre, NHS referral services and in student counselling in addition to working for Harley Therapy.

Elena was trained as an Integrative Humanistic Psychotherapist (PgDip) which means she uses different approaches in her client work (Psychoanalytic, Existential/Phenomenological, Person-Centred, CBT) to find the optimum way to address her clients' needs and tailor the processes of acceptance, healing and further growth. She gravitates to an Existential modality, where her therapeutic work is greatly informed and enhanced by her previous qualifications in Linguistics (MA) and Philosophy (PhD).
Elena has studied and lived internationally and worked extensively with issues of diversity, racial and cultural integration. She works with adolescents, adults and couples.
Elena's areas of expertise lie in working with depression and anxiety, loss and bereavement, marriage and relationships, trauma, parenting issues, self-esteem, work and careers, cancer and problems raised by addiction and abuse. Elena's clinical interest also lies in working with clients diagnosed with adult ADHD and BPD. She delivers both short-term and open-ended, long-term therapy.

In the UK, she worked for London School of Marketing, Refugee Action Kingston, Kingston Womens' Clinic, and Pregma UK. In addition to her work as a therapist, Elena practices as a clinical supervisor at Arts University Bournemouth and volunteers at Paul's Cancer Clinic in Wandsworth, London.
Elena views therapy as a shared journey and believes in equality in therapeutic relationship. She is fully accredited with BACP and is also an approved therapist with insurers Cigna, GeoBlue and WPA.
Elena is a member of her local fencing club and likes philosophy, fashion, dogs, theatre and walks in nature. 
TRUSTED SOURCE

NHS
The NHS (National Health Service) is the UK's government run medical service. Their website is written and reviewed by medical experts.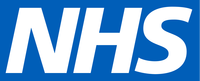 TRUSTED SOURCE

The UK Council for Psychotherapy
The UK Council for Psychotherapy (UKCP) is the UK's leading organisation for psychotherapists and psychotherapeutic counsellors. It regulates and registers trained and trainee counsellors.

TRUSTED SOURCE

The British Association for Counselling and Psychotherapy
The British Association for Counselling and Psychotherapy (BACP) is an association for UK-based counselling professionals. It supports practitioners, enabling them to provide a better service.

TRUSTED SOURCE

The BBC
The British Broadcasting Corporation (BBC) is the UK's national radio and TV broadcaster. It's the world's largest, with 35,402 staff and 28 operating languages.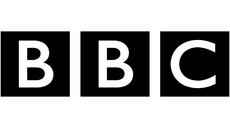 TRUSTED SOURCE

MIND
Mind is a mental health charity covering England and Wales. It offers support to people with mental health problems and lobbies local and national governments.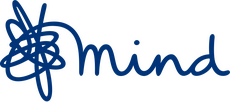 TRUSTED SOURCE

Turning Point
Turning Point is a UK charity and social enterprise which works in the mental health, learning disabilities, substance abuse, criminal justice and employment areas.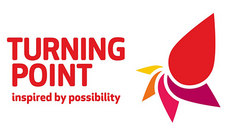 TRUSTED SOURCE

The Mental Health Foundation
The Mental Health Foundation is a UK charity which helps people to understand, protect and improve their mental health.

TRUSTED SOURCE

Young Minds
Young Minds is a UK charity which works to improve the mental health of children and young people by providing appropriate support and resources.

TRUSTED SOURCE

Wikipedia
Wikipedia is an online encyclopaedia that's written and maintained by a global volunteer community. It's the largest-ever reference work and receives 1.7 unique visitors monthly.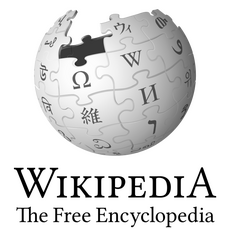 Back
Elena Edwards can help with:
Abortion, Abuse, Addiction, Alcohol, Anger issues, Anxiety, Attachment Disorder, Bereavement, Borderline Personality Disorder, Bullying, Cancer, Cross-cultural Issues, Depersonalisation / Derealisation, Depression, Disability, Dissociative Disorder, Domestic Violence, Eating Disorders, Families, Fertility, Gambling, Gender Identity, General Health Problems, HIV/AIDS, Hypochondriasis, Inner Child Work, Internet Addiction, Life coaching, OCD, Panic, Parenting related issues, Personality Disorders, Phobias, Post natal depression, Pre-marital counselling, PTSD, Relationship Issues, Same sex issues, Self harm, Self-esteem, Sleep Disorders, Somatoform Disorders, Spirituality, Stress Management, Suicidal, Weight Management, Smoking, ADHD/ADD Support - Adult (Therapist/Maria Daves), ADHD Adult
Elena Edwards offers:
Attachment / Relational, Dynamic Interpersonal DIT, Existential, Humanistic / Person-centred, Integrative, Phenomenological Therapy, Psychodynamic
Elena Edwards is qualified to work with:
Adult 18+ , Couples , Older adults , Older teenager 18 , Older teenager 17 , USA clients