Dr Olena Edwards (a.k.a Dr Elena Edwards) - Psychotherapist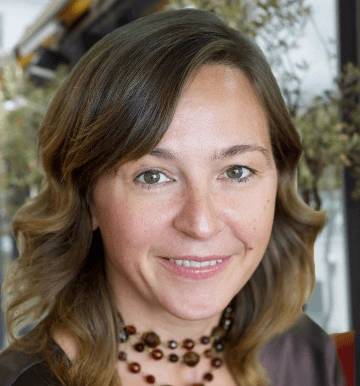 Contact or Enquire for a Session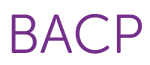 Dr Olena Edwards (a.k.a Dr Elena Edwards) can help with:
ADHD Adult
, ADHD/ADD Support - Adult, Abortion,
Abuse
, Addiction, Alcohol,
Anger issues
,
Anxiety
, Attachment Disorder,
Bereavement
,
Bi-polar disorder
, Birth Trauma,
Boarding school syndrome
, Bullying,
Cancer
, Cross-cultural Issues,
Depression
,
Disability
, Dissociative Disorder,
Domestic Violence
,
Fertility
, General Health Problems, HIV/AIDS, Hypochondriasis, Inner Child Work,
Internet Addiction
,
LGBT
, Life coaching,
Marriage
,
Menopause
,
Mood Disorders
, Narcissism,
OCD
,
PTSD
,
Parenting related issues
,
Personality Disorders
,
Phobias
,
Post natal depression
,
Pre-marital counselling
,
Race and Culture
,
Relationship Issues
,
Self harm
,
Self-esteem
,
Sleep Disorders
, Smoking,
Somatoform Disorders
, Spirituality,
Stress Management
, Suicidal,
Weight Management
Dr Olena Edwards (a.k.a Dr Elena Edwards) offers:
Dr Olena Edwards (a.k.a Dr Elena Edwards) is qualified to work with:
Adult 18+, Couples, Families, Older teenager 16, Older teenager 17, Older teenager 18, Teenager 14-16, USA clients
Dr Olena Edwards (a.k.a Dr Elena Edwards)
- Psychotherapist
PgDip, MA, PhD. MBACP(Accred.), MBSSM
"It is no overstatement to say that Dr Olena Edwards radically changed my life for the better. I would highly recommend her to anyone, and the quality of service at Harley Street generally."
Olena completed her training in Counselling and Psychotherapy in London under the tutelage of Professor Del Lowenthal, following a successful career as an Education Consultant internationally.
She has over 20 years of experience in the field, having worked for voluntary organisations, private practices, a refugee centre, NHS referral services and in student counselling in addition to working for Harley Therapy.
Olena was trained as an Integrative Humanistic Psychotherapist (PgDip) which means she uses different approaches in her client work (Psychoanalytic, Existential/Phenomenological, Person-Centred, CBT) to find the optimum way to address her clients' needs and tailor the processes of acceptance, healing and further growth. She gravitates to an Existential modality, where her therapeutic work is greatly informed and enhanced by her previous qualifications in Linguistics (MA) and Philosophy (PhD).
Olena has studied and lived internationally and worked extensively with issues of diversity, racial and cultural integration. She works with adolescents, adults and couples.
Olena's areas of expertise lie in working with depression and anxiety, loss and bereavement, marriage and relationships, trauma, birth trauma, parenting issues, self-esteem, work and careers, cancer and problems raised by addiction and abuse. Olena's clinical interest also lies in working with clients diagnosed with adult ADHD and BPD. She delivers both short-term and open-ended, long-term therapy.
In the UK, she worked for London School of Marketing, Refugee Action Kingston, Kingston Womens' Clinic, and Pregma UK. In addition to her work as a therapist, Olena practices as a clinical supervisor at Arts University Bournemouth and volunteers at Paul's Cancer Clinic in Wandsworth, London.
Olena views therapy as a shared journey and believes in equality in therapeutic relationship. She is fully accredited with the BACP and also holds full membership with The British Society of Sexual Medicine. Olena works with health insurers, please enquire for more information.
Olena is a member of her local fencing club and likes philosophy, fashion, dogs, theatre and walks in nature.
Meet Dr Olena Edwards - Psychotherapist
Contact or Enquire for a Session
View All Therapists
Dr Olena Edwards (a.k.a Dr Elena Edwards) can help with:
ADHD Adult
, ADHD/ADD Support - Adult, Abortion,
Abuse
, Addiction, Alcohol,
Anger issues
,
Anxiety
, Attachment Disorder,
Bereavement
,
Bi-polar disorder
, Birth Trauma,
Boarding school syndrome
, Bullying,
Cancer
, Cross-cultural Issues,
Depression
,
Disability
, Dissociative Disorder,
Domestic Violence
,
Fertility
, General Health Problems, HIV/AIDS, Hypochondriasis, Inner Child Work,
Internet Addiction
,
LGBT
, Life coaching,
Marriage
,
Menopause
,
Mood Disorders
, Narcissism,
OCD
,
PTSD
,
Parenting related issues
,
Personality Disorders
,
Phobias
,
Post natal depression
,
Pre-marital counselling
,
Race and Culture
,
Relationship Issues
,
Self harm
,
Self-esteem
,
Sleep Disorders
, Smoking,
Somatoform Disorders
, Spirituality,
Stress Management
, Suicidal,
Weight Management
Dr Olena Edwards (a.k.a Dr Elena Edwards) offers:
Dr Olena Edwards (a.k.a Dr Elena Edwards) is qualified to work with:
Adult 18+, Couples, Families, Older teenager 16, Older teenager 17, Older teenager 18, Teenager 14-16, USA clients