Online Wellbeing Support Sessions for Your Staff
Help your team to support their emotional wellbeing and manage change in uncertain times. Live online workshops with the UK's top psychotherapists.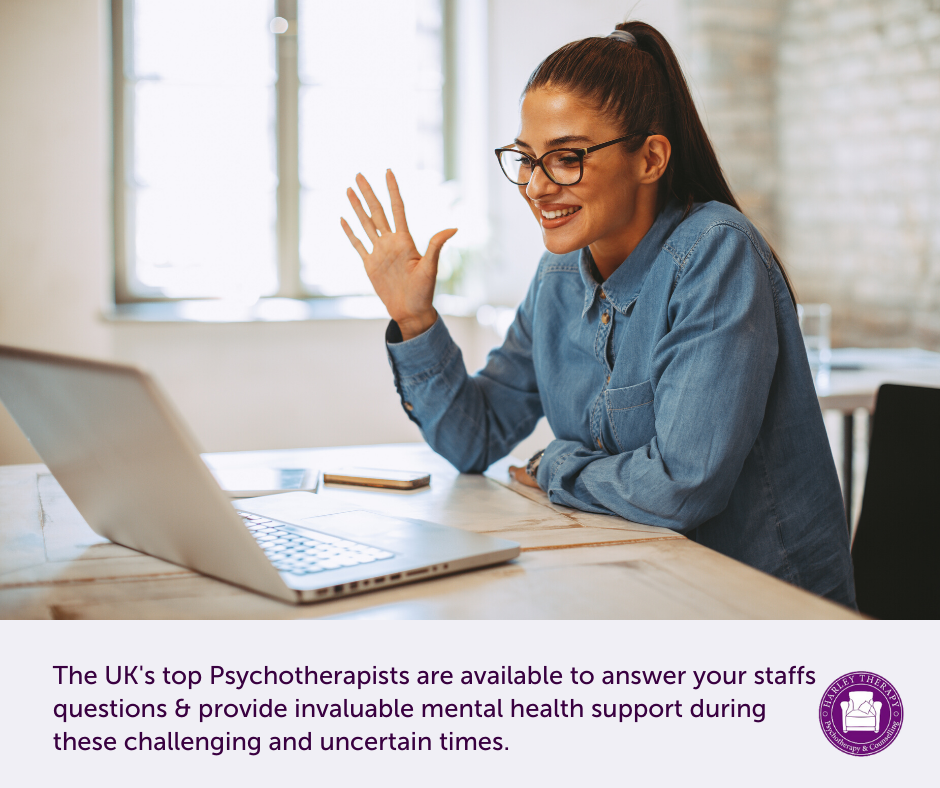 Harley Therapy are now providing online support groups.
These support groups are designed to help companies and colleagues alike to survive, and thrive, during these challenging times.
Help staff adjust to current challenges. 
Advice on looking after your emotional wellbeing. 
How to handle conflict at work or home.
How to deal with anxiety and depression.
How to I feel less lonely.
How to build mental resilience.
We are also offering all our Wellbeing Workshops online via Zoom or similar video service - each workshop is designed to enlighten, engage and leave staff with implementable actions to improve their wellbeing.