Promoting Good Sleep Workshop
Recent research points to just how important sleep is in terms of maintaining good physical health, cognitive functioning including memory, and healthy weight.
However, getting sufficient sleep is easier said than done.
This workshop will highlight the most important sleep-inducing tools and help participants to select evidence-based techniques that they can begin to implement.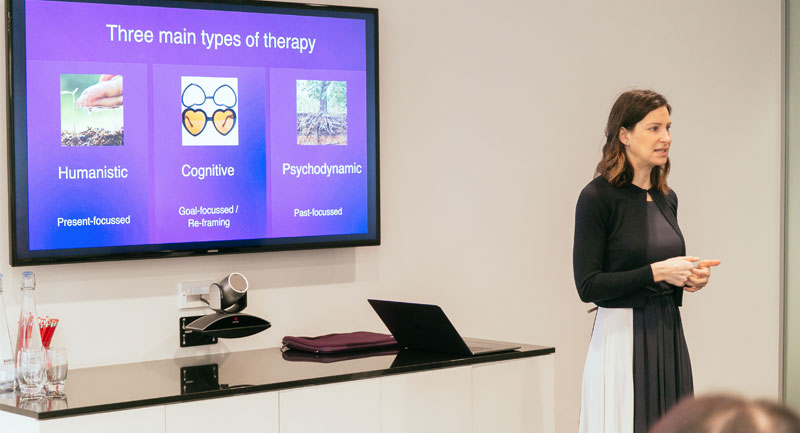 Our classic workshops titles:
Specialist workshops include:
Mindfulness 
Gratitude
Compassion
Procrastination 
Perfectionism
Growth Mindset
Emotional Intelligence
Mind-Body Connection
Restoring Attention Deficit
Balanced Thinking 
Resilience Building 
Trauma
ADHD
Bullying
Obsessions & Compulsions
The Power of Positivity and Self Belief at ITV television centre
Additional Workshops
Breathwork
Yoga
Laughter Therapy
Drawing Therapy
Mediation
Running
Origami
Pilates
Nutrition
Other Services 

Wellbeing MOTs/Wellness checks. Includes - Mental Health Assessments for all staff.
Access to therapy services on subscription or as needed basis.
Wellbeing resources Hub for employees (written, audio & video content and guided self-help and self-development material).
Consultancy including wellbeing strategy and policy planning across your organisation.