Coping with Loss and Change Workshop
Loss and change is an inevitable part of life, in both personal and professional areas.
There are ways to cope with it better whether it is a bereavement, change of location, or new systems or colleagues at work.
We outline the main reactionary stage that individuals typically go through when responding to a loss or change.
Participants will leave with an understanding of healthy responses to loss and knowledge of how unhelpful coping strategies can be turned into more helpful ones.
With live demonstrations of key techniques, participants can gain the tools to recognise the techniques that work for their own unique experiences of loss.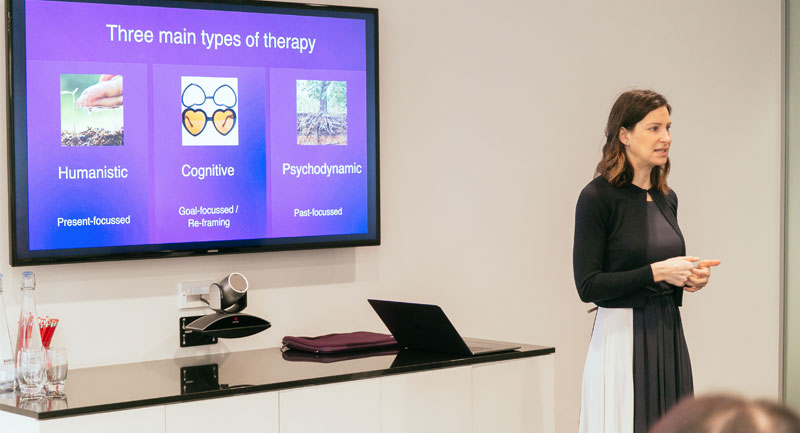 Our classic workshops titles:
Specialist workshops include:
Mindfulness 
Gratitude
Compassion
Procrastination 
Perfectionism
Growth Mindset
Emotional Intelligence
Mind-Body Connection
Restoring Attention Deficit
Balanced Thinking 
Resilience Building 
Trauma
ADHD
Bullying
Obsessions & Compulsions
The Power of Positivity and Self Belief at ITV television centre
Additional Workshops
Breathwork
Yoga
Laughter Therapy
Drawing Therapy
Mediation
Running
Origami
Pilates
Nutrition
Other Services 

Wellbeing MOTs/Wellness checks. Includes - Mental Health Assessments for all staff.
Access to therapy services on subscription or as needed basis.
Wellbeing resources Hub for employees (written, audio & video content and guided self-help and self-development material).
Consultancy including wellbeing strategy and policy planning across your organisation.