Dr Alexis Economou - Consultant Psychiatrist
Contact or Enquire for a Session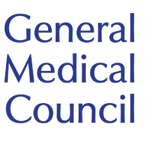 Dr Alexis Economou can help with:
Abortion, Abuse, Addiction, ADHD/ADD Support - Adult (Therapist/Maria Daves), Adoption, Alcohol, Anger issues, Anxiety, Antisocial personality disorder, Aspergers, Autism, Attachment Disorder, Behaviour management for at home and school, Behavioural issues, Bereavement, Bi-polar disorder, Bi-sexual, Body Dysmorphic Disorder, Borderline Personality Disorder, Bullying, Cancer, CBT Coaching, Chronic fatigue / ME, Cross-cultural Issues, Depersonalisation / Derealisation, Depression, Dermatillomania, Disability, Dissociative Disorder, Domestic Violence, Dyslexia assessment, Eating Disorders, Emotional Difficulties assessment, Exam Access Arrangement Assessment, Exposure Therapy, Families, Fertility, Gambling, Gender Identity, General Health Problems, HIV/AIDS, Hypochondriasis, Internet Addiction, Kleptomania, LGBT, Mood Disorders, OCD, Panic, Parenting related issues, Personality Disorders, Phobias, Post natal depression, Psychosis, PTSD, Race and Culture, Relationship Issues, Same sex issues, Schizophrenia, Selective mutism, Self harm, Self-esteem, Sexual problems, Sleep Disorders, Smoking, Somatoform Disorders, Spirituality, Stress Management, Substance, Suicidal, Tourettes, Trichotillomania, Weight Management, Birth Trauma, Life coaching, Menopause, Pain management
Dr Alexis Economou offers:
Mentalisation Based Therapy MBT, Psychiatry, Psychodynamic, Report writing, Integrative, Interpersonal, Psychoanalytic
Dr Alexis Economou is qualified to work with:
Adult 18+ , Older teenager 18
Dr Alexis Economou
- Consultant Psychiatrist
MD(Greece), MSc, MRCPsych, FHEA
Dr Economou is a Consultant Psychiatrist with dual accreditation as a specialist in General Adult Psychiatry and Medical Psychotherapy. Dr Economou's experience and training allow him to bring a breadth of clinical approaches to his work; he combines general psychiatric skills and knowledge with a highly specialist psychotherapeutic approach.
Dr Economou has extensive experience of working with adults and adolescents, who are going through a difficult time in life and experiencing struggles on an emotional level, as well as working with people who are suffering with an episode of mental illness. He has experience of providing detailed, complex psychiatric assessments and treatment across the diagnostic spectrum. His experience has been accrued through working in highly specialised psychiatric teams and in generic health services, inpatient and outpatient mental health units, as well as primary care settings. 
Dr Economou works with people suffering with a wide range of issues and with mental illness across diagnostic categories. He has particular expertise in working with people who suffer enduring mood symptoms, which do not easily fit into diagnostic categories and may be linked with chronic trauma and enduring relationship, personality or wider emotional difficulties.  In recent years, he has developed considerable expertise in working with patients suffering medically unexplained symptoms. 
Dr Economou's approach is to work towards understanding you as a whole person and working with you towards a formulation, and potentially a diagnosis, which makes sense for you as a person. Following formulation and diagnosis, Dr Economou's approach to treatment is based on a bio-psycho-social framework; this means he will consider holistic, individual treatment plans which may include lifestyle recommendations, taking therapy and medication if indicated.
In his psychotherapeutic approach, Dr Economou is influenced by psychoanalytic, psychodynamic, cognitive and systemic approaches. He has additional training in mentalisation based therapy, psychodynamic interpersonal therapy and has attended training courses in group analysis and therapeutic communities. He works with individuals, offering brief as well as long-term therapies. 
Dr Economou completed the majority of his psychiatric training in Oxford, at the Warneford Hospital - a renowned centre for psychiatric education and research. He was subsequently appointed to consultant psychiatrist roles in Oxford and works as a school psychiatrist at independent schools. He has held formal research roles and this has contributed to his practice being grounded in up-to-date scientific literature and guided by the evidence base for best practice. He holds a postgraduate degree in education from the University of Oxford and is a Fellow of the Higher Education Academy. He remains actively involved in training the next generation of psychiatrists, he delivers advanced communication training for medical students at the University of Oxford and is a GMC approved educational supervisor for junior doctors training in psychiatry.Prior to his time in Oxford, Dr Economou completed the core psychiatry training in South Wales, holds an MSc Psychiatry from Cardiff University and qualified as a medical doctor MD from the University of Ioannina in Greece.
Professional Organisations:
General Medical Council, CCT Dual accreditation as Consultant Psychiatrist in General Adult Psychiatry and Medical Psychotherapy
General Medical Council, full registration with licence to practise, on the specialist register 
Member of The Royal College of Psychiatrists RCPsych
Member of the RCPsych Faculty of Medical Psychotherapy
Fellow of the Higher Education Academy
Oxford University Medical Education Fellow
Member of the British Association of Psychopharmacology
Member of European Psychiatric Network
Member of the Hellenic Psychiatric Association, UK Division
Member of the Psychodynamic Interpersonal Therapy Special Interest Group (PIT-UK) and PIT practitioner
TRUSTED SOURCE

NHS
The NHS (National Health Service) is the UK's government run medical service. Their website is written and reviewed by medical experts.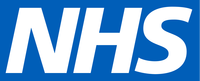 TRUSTED SOURCE

The UK Council for Psychotherapy
The UK Council for Psychotherapy (UKCP) is the UK's leading organisation for psychotherapists and psychotherapeutic counsellors. It regulates and registers trained and trainee counsellors.

TRUSTED SOURCE

The British Association for Counselling and Psychotherapy
The British Association for Counselling and Psychotherapy (BACP) is an association for UK-based counselling professionals. It supports practitioners, enabling them to provide a better service.

TRUSTED SOURCE

The BBC
The British Broadcasting Corporation (BBC) is the UK's national radio and TV broadcaster. It's the world's largest, with 35,402 staff and 28 operating languages.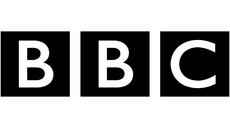 TRUSTED SOURCE

MIND
Mind is a mental health charity covering England and Wales. It offers support to people with mental health problems and lobbies local and national governments.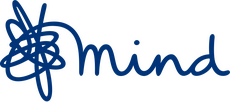 TRUSTED SOURCE

Turning Point
Turning Point is a UK charity and social enterprise which works in the mental health, learning disabilities, substance abuse, criminal justice and employment areas.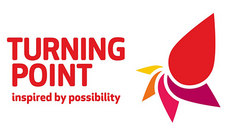 TRUSTED SOURCE

The Mental Health Foundation
The Mental Health Foundation is a UK charity which helps people to understand, protect and improve their mental health.

TRUSTED SOURCE

Young Minds
Young Minds is a UK charity which works to improve the mental health of children and young people by providing appropriate support and resources.

TRUSTED SOURCE

Wikipedia
Wikipedia is an online encyclopaedia that's written and maintained by a global volunteer community. It's the largest-ever reference work and receives 1.7 unique visitors monthly.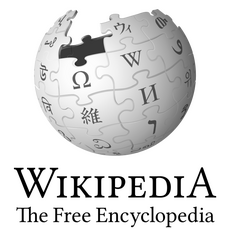 Back
Dr Alexis Economou can help with:
Abortion, Abuse, Addiction, ADHD/ADD Support - Adult (Therapist/Maria Daves), Adoption, Alcohol, Anger issues, Anxiety, Antisocial personality disorder, Aspergers, Autism, Attachment Disorder, Behaviour management for at home and school, Behavioural issues, Bereavement, Bi-polar disorder, Bi-sexual, Body Dysmorphic Disorder, Borderline Personality Disorder, Bullying, Cancer, CBT Coaching, Chronic fatigue / ME, Cross-cultural Issues, Depersonalisation / Derealisation, Depression, Dermatillomania, Disability, Dissociative Disorder, Domestic Violence, Dyslexia assessment, Eating Disorders, Emotional Difficulties assessment, Exam Access Arrangement Assessment, Exposure Therapy, Families, Fertility, Gambling, Gender Identity, General Health Problems, HIV/AIDS, Hypochondriasis, Internet Addiction, Kleptomania, LGBT, Mood Disorders, OCD, Panic, Parenting related issues, Personality Disorders, Phobias, Post natal depression, Psychosis, PTSD, Race and Culture, Relationship Issues, Same sex issues, Schizophrenia, Selective mutism, Self harm, Self-esteem, Sexual problems, Sleep Disorders, Smoking, Somatoform Disorders, Spirituality, Stress Management, Substance, Suicidal, Tourettes, Trichotillomania, Weight Management, Birth Trauma, Life coaching, Menopause, Pain management
Dr Alexis Economou offers:
Mentalisation Based Therapy MBT, Psychiatry, Psychodynamic, Report writing, Integrative, Interpersonal, Psychoanalytic
Dr Alexis Economou is qualified to work with:
Adult 18+ , Older teenager 18