Dr Stephen Humphries - Consultant Psychiatrist
Contact or Enquire for a Session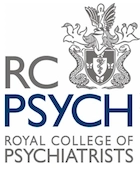 Dr Stephen Humphries can help with:
ADHD/ADD Assessment - Adult (Adult Psych),
Panic
Dr Stephen Humphries offers:
Dr Stephen Humphries is qualified to work with:
Adult 18+, Older teenager 18, USA clients
Dr Stephen Humphries
- Consultant Psychiatrist
MBChB, FRCPsych, Dip Psychotherapy.
"Dr. Humphries was excellent - friendly, understanding, clear and to the point, punctual. Thoroughly recommended."
Dr Stephen Humphries is a consultant psychiatrist who has 40 years of medical experience. He has practiced general adult psychiatry at consultant level within the NHS for 23 years, including seven years as a Medical Director. He has an interest in psychoanalytical psychotherapy and the management of personality disorders.
Dr Humphries' specialist field is adult ADHD where he has a great deal of experience in the diagnosis and management of the condition a speciality which is less commonly found amongst UK psychiatrists and has developed a highly regarded practice in the field. Dr Humphries is not a couples or family specialist and prefers to work with individuals. Although Dr Humphries has extensive and broad ranging clinical experience in all aspects of general psychiatry, he has in recent years specialised in adult ADHD and now only accepts referrals for this condition, although is happy to manage relevant comorbid disorders where the primary diagnosis is ADHD. 
Dr Humphries has a national profile as Associate Director and National Lead for New Ways of Working in Psychiatry within the National Institute for Mental Health in England. In his role Dr Humphries has written extensively and made major contributions to important Department of Health documents and best practice guides.
Dr Humphries offers private consultations and runs a specialist Adult Attention Deficit Disorder Clinic in Harley Street.
Professional qualifications
MBChB Manchester 1982
MRCPsych 1986 (Member Royal College of Psychiatrists)
DipPsychotherapy 1986
FRCPsych 2006 (Fellow Royal College of Psychiatrists)
National Lead NIMHE for NWW 2006-2009
Dr Humphries is a Fellow of the Royal College of Psychiatrists and GMC (General Medical Council) registered practitioner: No. 2616230
Contact or Enquire for a Session
View All Psychiatrists
Dr Stephen Humphries can help with:
ADHD/ADD Assessment - Adult (Adult Psych),
Panic
Dr Stephen Humphries offers:
Dr Stephen Humphries is qualified to work with:
Adult 18+, Older teenager 18, USA clients