Private ADHD assessments for adolescents & young adults in London
At Harley Therapy we currently offer ADHD assessment and diagnosis for adolescents from the age of 16-19 years. We also offer ADHD testing for adults.
Has a GP or educational support team suggested that your daughter or son has attention deficit disorder (ADHD)? Here in the UK only a psychiatrist, paediatrician, or in rare cases specialist ADHD psychologists are then able to make an official diagnosis and offer a treatment plan.
At Harley Therapy we offer child and teen ADHD assessment and diagnosis with a highly regarded child psychiatrist that has over 25 years of experience, and is an expert in child learning and neurodevelopmental disorders. 
For more information about the definition of ADHD and its signs, please see our ADHD help page
Meet our Consultant Psychiatrist for ADHD
       

Dr Ferreira-Lay is a Consultant Psychiatrist with over 20 years of experience providing holistic psychiatric and psychotherapeutic assessments to Adults and teenagers over the age of 16. He has particular expertise in ADHD, Psychotherapy and Neurodevelopmental disorders across the lifespan. Dr Ferreira-Lay has a passion for helping his patients recover from and manage their difficulties aiming to achieve identified goals wherever possible.
Treatment of ADHD in children and teenagers
Many parents can be understandably anxious about simply medicating their child. But in the UK medication alone is not the recommended first line of treatment for child and teen ADHD.
Treatment is instead focused on family education alongside support for your adolescent child. The goal is to help your child manage their symptoms and better navigate the social and learning challenges ADHD can bring. In serious cases, medication is then offered as part of a wider ADHD treatment plan and is carefully monitored. 
Our specialist ADHD clinic services
✔ A full psychiatric assessment including use of several specialised screening questionnaires.
✔ Use of a combination of the DSM4, Wender Utah, ASRS, DIVA 5 and Conners 66 item long scale questionnaire which gives a highly accurate reliable assessment measured on six separate indices, and a profile in graphic form which demonstrates both symptoms and severity.
✔ Online questionnaires with booking confirmation
✔ A diagnosis and assessment report provided within 14 days, a copy of which we recommend should go to your GP.
✔ Prescription service available as appropriate and indicated by assessment.
✔ Where agreed, shared care with GPs allowing prescriptions to be managed through your local surgery (once a medication dosage is final and stabilised).
✔ Referral for sessions with a therapist specialising in ADHD support as appropriate.
✔ Regular follow up and adjustment of dosage and type of medication as clinically indicated (the first 20 minute follow-up assessment is included in the assessment fee).
A Typical ADHD treatment plan
Based on a situation where treatment is effective and stable (complex situations may require more attendances), the following is a typical treatment plan:
Complete self-questionnaires prior to appointment
Initial 50 minute assessment at Harley Street, London or online
A 20 minute review assessment, online 
How much does a private ADHD assessment cost?
The cost of a private ADHD assessment for an adolescent is £2,240
This fee includes ADHD screening questionnaires, diagnosis, full report, treatment plan (see above), medication (if necessary) and referral to therapist if indicated
Ready to book an appointment with an ADHD psychiatrist for your adolescent or young adult son or daughter? Use our confidential ADHD psychiatry form below or call today. 

Adolescent Psychiatry Enquiry Form
Practice Address:
Harley Therapy - Psychotherapy & Counselling
10 Harley Street
London, W1G 9PF
For more information about the definition of ADHD and its signs, please see our ADHD help page.
How to book your session
Call us now on 0345 474 1724 OR book online
All of our practitioners are qualified and accredited with reputable professional associations for counselling and psychotherapy.
Loading reviews..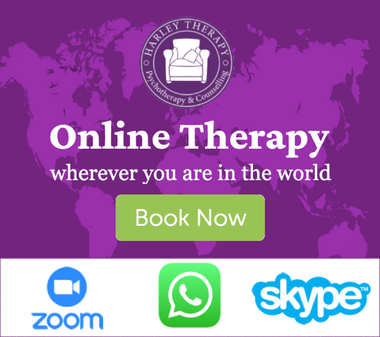 London Psychiatry Services
Diagnosis/Treatment Plans

Medication Management
Other areas of Expertise in Psychiatry
ADHD

Agoraphobia

Adjustment problems

Alcohol/substance misuse

Anger 

Anorexia nervosa

Anxiety / stress

Avoidant personality disorder

Binge eating disorder

Bipolar disorder

Body dysmorphic disorder

Borderline personality disorder

Brief psychotic disorder

Bulimia nervosa

Bullying

Depression

Dissociative disorder

Dysthymic disorder

Eating disorders

Generalised anxiety disorder

Insomnia

Life problems

Medically unexplained symptoms

OCD (obsessive-compulsive disorder)

Panic attacks / Panic disorder

Parenting related issues

Personality disorders

Psychosis 

Schizophrenia

PTSD

Schizoaffective disorder

Schizoid personality disorder

Schizophreniform disorder

Schizotypal personality disorder

Seasonal affective disorder

Self-harm

Self-esteem

Social anxiety disorder

Somatization disorder

Stress management

Suicidal thoughts