For all editorial questions or requests you can reach us at editorial*at*harleytherapy.co.uk.
Harley Therapy Counselling Blog is the project of Harley Therapy™, and our mission is threefold.
We aim to provide useful information that can help everyone maintain their psychological health and emotional well-being.
We hope to demystify counselling and psychotherapy and spread the word about the value that therapy can offer.
We aspire to lower the stigma around mental health; to make it as normal and important to talk about our emotional lives as it is our physical health.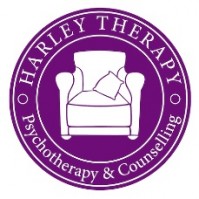 Harley Therapy™ is a thriving psychotherapy and counselling establishment. With a broad range of talking therapies, and a rigourous selection criteria for affiliated practitioners, their aim is to raise the standard of therapy in the UK. Harley Therapy provides expert therapists who are not only accredited and highly experienced but are deeply passionate about their work and about maintaining a professional, safe, and supportive environment for all their clients.
After 15 years of operating London's largest group of psychotherapy clinics, Harley Therapy is now able to connect you with high quality therapists on a more affordable and accessible basis at harleytherapy.com. Here you can book online counselling worldwide, phone therapy or find a therapist near you in the UK with qualified, professional counsellors and psychotherapists. There are appointments available seven days a week so, whenever you're ready, you can book therapy easily and quickly online.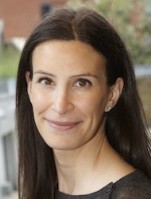 Dr. Sheri Jacobson is the founder of Harley Therapy™ and a retired senior therapist accredited with the British Association for Counselling and Psychotherapy (BACP). She created the counselling blog to share her great passion for making psychological wellbeing a positive mainstream topic and something we all talk about.
Often an expert in the press, she has appeared in such media outlets as the Times, Guardian, Telegraph, and Financial Times newspapers as well as BBC News, BBC Radio and Bloomberg TV.
Sheri holds a PhD in Counselling and Psychotherapy (Regent's College) as well as Masters degrees in Philosophy, Politics and Economics (Oxford) and Social Anthropology (UCL).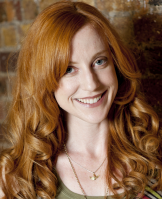 Andrea M. Darcy (previously 'Andrea Blundell') is a mental health and wellbeing expert, author, and mentor. As the founding editor and lead writer of the Harley Therapy counselling blog, she grew the site from a small audience to over 4.5 million unique visitors a year. Originally working as a successful screenwriter, she left film to retrain in self development, doing training in person-centred counselling and group coaching. Since then she has written for outlets like Psychologies, the Daily Mail, Women's Health, Medium, and Life Clubs UK. She also runs a consultancy helping people plan their perfect therapy journey, and is the co-founder of the website Messy Divine.