Need testing to determine a specific condition, and ensure the right support and treatment is found? To file a legal report? Help you with your career? Or just curious about your own behaviour or IQ? Psychometric testing can help. 
What is psychometric testing? 

The most popular use of psychometric testing is in the workplace, where potential employees can be offered tests like the Myers-Briggs Type indicator (MBTI) to help establish their strengths. 
But psychometric testing is actually an umbrella term for a large range of standardised assessments. They help psychologists measure the ways we think and behave, looking at things like skills, knowledge, abilities, attitudes, and personality traits. 
IQ testing, personality tests, numerical reasoning tests, and verbal reasoning tests are all forms of psychometric profiling.
What can psychometric testing help with?
Psychometric testing can correctly identify and treat a range of issues in children and adults, including:
ADD and ADHD

 

autism spectrum disorder

anxiety and depression

 

behavioural difficulties

 

brain injury

 

gifted and talented

neurological issues

.

 
Types of psychometric tests Harley Therapy™ 
Our psychologists only use highly regarded, industry standard psychometric tests, matched to the age and presenting issue of each client. These currently include:
Adult Autism spectrum disorder (ASD)
AADOS-2 and ADR-I suitable for ages 16+
*(note that private child autism diagnosis is not recognised by the NHS, we can however offer advice).
Adult IQ testing
WAIS 4 (Wechsler Adult Intelligence Scale).
Psychometric testing in central London
Our expert psychologists are committed to making the process of psychometric testing as comfortable as possible for you or your family member. Whether you require testing for personal, professional, educational, or legal use, they will help you understand the process and the results, as well as what steps are best taken next. 
Call us now or book online to make a confidential appointment in the City of London, Harley Street, or London Bridge. 
Further reading about psychometric testing
View the Experts
How to book your session
Call us now on 0345 474 1724 OR book online
All of our practitioners are qualified and accredited with reputable professional associations for counselling and psychotherapy.
Loading reviews..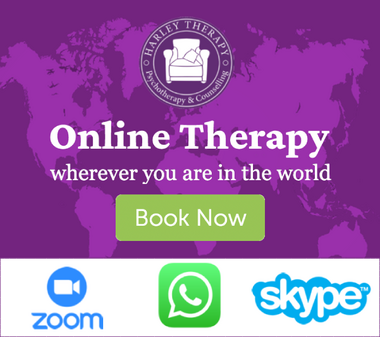 London psychologist services
psychological assessment

psychotherapy

short & long-term therapy
Psychometric testing can help with: 
behavioural difficulties

 

brain injury

 

gifted and talented

neurological issues

specific learning difficulties (SpLDs)
What is a psychometric test?
A psychometric test measures a person's cognitive abilities to determine their strengths, weaknesses, tendencies and aptitudes, as well as, in some tests, personality traits and specific learning difficulties (SpLD).
Typically, how much does psychometric testing cost in London?
You can expect to pay £900 for general psychometric testing in London, with some tests costing more or less. There may also be discounts for "bundles" of several different tests.
Is psychometric testing available on the NHS?
The NHS doesn't offer psychometric testing to patients, although it does use it in its recruitment processes. For reliable psychometric testing, most people visit a private practitioner.
Does Harley Therapy offer psychometric testing in London?
Yes, Harley Therapy offers psychometric testing at its Harley Street premises in London to offer services including SpLD diagnoses, brain injury assessments, IQ testing and aptitude testing.