Educational Psychologists at Harley Therapy™ London
*Please note we cannot offer assessment and diagnosis for child learning differences, autism, or ADHD, but can offer ongoing support for your child in the event of a diagnosis carried out elsewhere.  We do however offer assesssment and diagnosis for adult ADHD and autism (16+). 
Worried about your child or teenager's development? 
Does your child seem to be developing at a speed different than others, either with the way they learn or the way they socialise? Do you suspect they have gifts that are not being supported, or a uniqueness that needs addressing? An educational psychologist can help. 
What is an educational psychologist?

An educational psychologist is an expert on child development, and how it is affected by mental, emotional, and environmental factors. They work with how your child learns, behaves, socialises, and deals with their emotions. 
What can an educational psychologist help with? 
Some educational psychologists work with schools and the social system, assessing and diagnosing children and recommending them for support from local authorities.
Others choose to work more in a support capacity. Whether your child is having difficulties at school, home, or both, an educational psychlogist is there to help them reach their potential. They will also work with you, the parents, to help you to support your child and cope as a family.
Educational psychology - the Harley Therapy™ approach
At Harley TherapyTM  London we offer post-diagnostic support for a wide range of learning and developmental issues, including:
attachment difficulties

attention deficit hyperactivity disorder (ADHD)

behavioural difficulties and management 

childhood trauma

developmental delay and trauma

emotional difficulties including anxiety, depression, and grief

family separation 

language and communication difficulties

intellectual disability 

selctive mutism 

sleep problems
social skills development
raising self-esteem, confidence, and resilience
tics disorder
trichotillomania. 
Learning difficulties, autism, and ADHD 
We can offer support, but are unable to offer assessment and diagnosis for child learning differences, autism, and ADHD. This is a very complex and carefully regulated process in the UK often involving a GP, paediatrician or community team. (*Note we do however offer assessment and diagnosis of these issues in adults aged 16+.) 
Ready to get your family the help and support it needs? 
We offer child psychologists, teen therapy, therapy for parents, and family therapy, where you can together learn communication and stress management skills to help you move forward. 
Call us now or book online to make a confidential appointment with a child psychologist or with one of our child or family therapists in the City of London, on Harley Street, or at London Bridge.
Further reading about educational psychology
How to book your session
Call us now on 0345 474 1724 OR
All of our practitioners are qualified and accredited with reputable professional associations for counselling and psychotherapy.

CITE THIS PAGE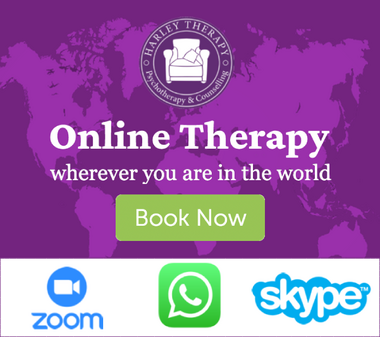 London Psychologist Services
Psychological Assessment

Psychotherapy