Educational Psychologists at Harley Therapy™ London
Worried about your child or teenager's development? 
Are they struggling at school, acting out, or not fitting in with others? Have gifts that are not being supported? Or are you yourself secretly struggling with reading and writing? An educational psychologist can help. 
What is an educational psychologist?

An educational psychologist is an expert on learning, and how it is affected by mental, emotional, and environmental factors. 
They work with children and young people who are experiencing difficulties in educational settings, assessing barriers to learning and recommending strategies to help a child reach his or her potential. 
Adults can also benefit from seeing an educational psychologist if they suspect they have a learning difficulty or developmental disorder that was overlooked in their childhood, or are interested in IQ or psychometric testing. 
What can an educational psychologist help with? 
They can help with a wide range of learning and developmental issues, including:
literacy and maths difficulties

 

language and communication difficulties 

developmental trauma and attachment difficulties

behaviour management

social skills development

emotional difficulties including stress, anxiety, and depression

 

raising self-esteem, confidence, and resilience.
And they provide diagnostic assessments and support for children and adults with: 
dyslexia, dysgraphia, and dyspraxia

developmental disorders

gifted and talented

learning difficulties and complex needs.
Educational psychologists can also advise on: 
autism spectrum disorder 

parental and caregiver support 

foster parenting and adoption concerns 

therapeutic and behavioural management programmes

support from local authorities

nurseries, childcare, colleges, universities

applications for Education, Health and Care Plans (EHC)

statements of Special Educational Needs and Disabilities (SEND).
And they also offer advice and training for other professionals. 
*Please also note that prior to attending an assessment with an Educational Psychologist, there has to have been medical documentation about the condition from a GP, paediatrician or community team. Children under the age of 3 cannot be assessed.* 
Educational Psychology - the Harley Therapy™ approach
In some cases a diagnosis can be achieved in a single session. For complex learning challenges, several sessions might be spent appraising your child's skills, and follow up appointments will be booked to help your family integrate a treatment plan. 
Find out how an educational psychologist can help your family
Our highly experienced educational psychologists are chosen for their expertise and training, and are committed to your family's wellbeing. If you are at all worried about a member of your family, why not get in touch to discuss your concerns?
Call us now or book online to make a confidential appointment with one of our educational psychologists in the City of London, Harley Street, or London Bridge.
Further reading about educational psychology
How to book your session
Call us now on 0345 474 1724 OR
All of our practitioners are qualified and accredited with reputable professional associations for counselling and psychotherapy.

CITE THIS PAGE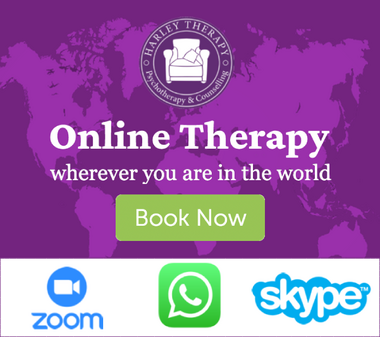 London Psychologist Services