Learning Difficulties Testing at Harley Therapy™ London
*We are unfortunately no longer offering learning difficulties testing with an educational psychologist. We do however have child psychologists and family therapists who are happy to provide ongoing mental health support for your child, teen or family in navigating a diagnosis attained elsewhere. We also offer child autism support and autism assessment and support for adults. 
Always struggling with what seems easy for others?  
Constantly frustrated by reading, writing, or maths? Or worried your child isn't coping at school? Learning difficulties can leave us feeling stressed, left out, and unable to progress. 
What are learning difficulties?
A learning difficulty, or 'specific learning difference (SpLD)', means the brain does not take in and process information in typical ways. Even though SpLDs affect your education, they are not about intellect. Many children and adults with SpLDs are bright, meaning their struggles can at first be overlooked.  
Benefits of a learning difficulties assessment  
Testing for a specific learning difference is more than just a diagnosis, it's about helping you reach your potential. An assessment and ongoing support can:
identify your strengths as well as what you need support with

find your unique learning style

create strategies for learning and moving forward

 

develop a plan to access appropriate support 

raise your self-esteem and confidence.
Support for learning difficulties in London 
A learning difficulties diagnosis can bring awareness and support, but also means you are now navigating new terrain as a family. We offer child psychologists to help with co-occurring issues like anxiety and low self-esteem, as well as family therapy to help you cope together. One-on-one therapy for parents can also provide a much needed space to unload your worries and address your own self-care. 
Call us now on 020 8003 4173, or book online to make a confidential appointment with one of our talk therapists at Harley Street, in the City of London, or at London Bridge. 
Signs of learning difficulties
In children, learning difficulties can look like:
falling behind other students in certain areas and 'feeling stupid'

seeing learning as 'boring' and not wanting to do homework

overachieving in other ways, such as being very creative or chatty

frustration with learning that might lead to behavioural issues. 
In adults, learning difficulties can manifest as: 
avoiding reading, writing, or numbers

struggles in the workplace

anxiety and stress over daily tasks like banking, filling out forms

memory, time, and organisation difficulties

strained relationships as you feel misunderstood. 
Types of learning difficulties 
The learning difficulties recognised in the UK are dyslexia, dyspraxia, dysgraphia and dyscalculia. Many people have symptoms of several of these, so you might be given an umbrella diagnosis of 'specific learning difference', or SpLD. 
Dyslexia
The official UK definition of dyslexia offered by the British Psychological Society is of "a learning difficulty that primarily affects the skills involved in accurate and fluent word reading and spelling. Characteristic features of dyslexia are difficulties in phonological awareness, verbal memory and verbal processing speed."
Dyspraxia
A common dual diagnosis with ADHD or autism, dypraxia is also known as 'developmental coordination disorder', or DCD. As well as causing problems with things like balance, spatial awareness, and hand-eye coordination, it also affects memory and can cause difficulties with remembering and organising time. 
Dysgraphia 
This learning difficulty involves the connection between language and motor skills. Handwriting, spelling, and putting thoughts on paper can all be a challenge. 
Dyscalculia
When it's numbers and symbols that are confusing the diagnosis can be dyscalculia. As well as maths difficulties, it can lead to not understanding money, time, scheduling, or quantities. 
SpLDs Support - the Harley Therapy™ approach
At Harley Therapy we recognise that each client is unique. Our psychologists and psychotherapists are committed to understanding you, and to helping you navigate a learning difficulties diagnosis in the best ways possible. All of our team have at least five years of postgraduate experience, are fully accredited, and are trained at highly regarded institutions. With Harley TherapyTM, you are in safe hands.  
Further reading about learning difficulties and related disorders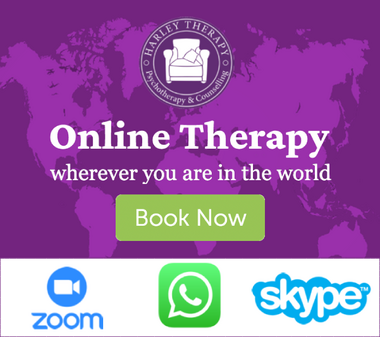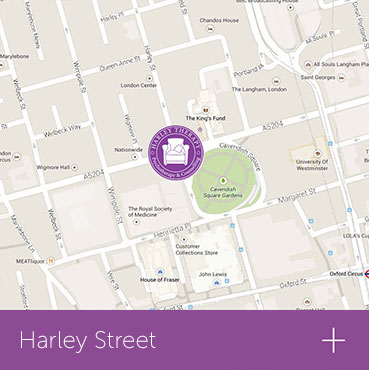 ADHD consultations
advice for other professionals 
autism assessment/support
dyslexia, dysgraphia, and dyspraxia testing/support
EHC applications 
foster/ adoption concerns
IQ and cognitive testing
parenting and caregiver support
psycho-education
psychometric testing
school placements
SEND statements
statuatory assesments 
stress management
therapeutic sessions.
How do I get tested for learning disabilities in the UK?
You can either ask your GP for an NHS referral, but this may involve long waiting lists, or you can see a private educational psychologist for more immediate help.
Who can diagnose learning disabilities in the UK?
In the UK, learning disabilities are diagnosed by educational psychologists (children) or consultant psychologists or psychiatrists (adults). There may be GP involvement for some patients with more complex issues.
How do I get my child assessed for learning difficulties?
Your GP may refer your child to an educational psychologist after an initial assessment or you could consult a private practitioner directly. Your private clinic will liaise with your GP.
Is private testing available for learning disabilities?
Yes, private testing is available for learning disabilities in the UK but you must make sure that your practitioner is registered with a professional body such as the BPS or HCPC or GMC.