Contact or Enquire for a Session


Dr Mahen Jhugroo can help with:
Abortion, Abuse, Addiction, Alcohol, Anger issues, Anxiety, Aspergers, Autism, Attachment Disorder, Bereavement, Bi-polar disorder, Borderline Personality Disorder, Bullying, Cross-cultural Issues, Depersonalisation / Derealisation, Depression, Disability, Dissociative Disorder, Domestic Violence, Dysthymic Disorder, Eating Disorders, Families, Fertility, Forensic, Gambling, Gender Identity, General Health Problems, HIV/AIDS, Hypochondriasis, Inner Child Work, Internet Addiction, Kleptomania, Marriage, Mood Disorders, OCD, Panic, Parenting related issues, Personality Disorders, Phobias, Post natal depression, Pre-marital counselling, Psychosis, PTSD, Relationship Issues, Same sex issues, Schizophrenia, Self harm, Self-esteem, Sexual problems, Sleep Disorders, Smoking, Somatoform Disorders, Spirituality, Sports Psychology, Stress Management, Suicidal, Trichotillomania, Weight Management, ADHD/ADD Support - Adult (Therapist/Maria Daves), ADHD Adult
Dr Mahen Jhugroo offers:
Acceptance and Commitment ACT, Attachment / Relational, Cognitive Behavioural CBT, Compassion Focused Therapy CFT, Dialectical Behavioural DBT, Dynamic Interpersonal DIT, Emotionally Focused Therapy EFT, EMDR, Existential, Exposure Therapy, Gestalt, Humanistic / Person-centred, Integrative, Interpersonal, Mindfulness, Mentalisation Based Therapy MBT, Psychodynamic, Rational Emotive Behavior REBT, Schema Focused, Solution Focused, Systemic Therapy, Mindfulness-Based Cognitive Therapy
Dr Mahen Jhugroo is qualified to work with:
Adult 18+ , Couples , Groups , Older adults , Supervisor , Teenager 14-16 , Older teenager 17 , Older teenager 18
Chartered Clinical Psychologist
DPsych Clin Psych, MSc EdPsych, BA (Hons) Psychology, PgCertCBT, HCPC reg, BPS accred
Dr Mahen Jhugroo is a Chartered Clinical Psychologist with experience working in the NHS and the Health Service Executive for almost 15 years.   
Mahen completed his post-graduate training at the Institute of Education, University of London and the National University Ireland, Galway and feels very privileged to have trained in centres of excellence where he has gained a wealth of experience. Mahen has a doctorate in clinical psychology, a Master's degree in Ed Psych, a post-graduate certificate in cognitive behavioural therapy and a Bachelor's degree in psychology. He is a registered practitioner psychologist with the Health and Care Professions Council (HCPC) and is a Chartered Member of the Division of Clinical Psychology of the British Psychological Society, where he was also awarded the Associate Fellowship in recognition of several years' experience and contribution to the field of psychology.
Mahen's training in Clinical Psychology has equipped him to practice an integrative approach to therapeutic work drawing on a range of therapeutic models, including Schema Therapy, Eye Movement Desensitisation Reprocessing (EMDR), Cognitive Behaviour Therapy (CBT), Dialectical Behavioural Therapy (DBT), Compassion Focussed Therapy (CFT), Mindfulness and Psychodynamic approaches. As an experienced clinician working across the lifespan in various settings with individuals experiencing a range of psychological and emotional difficulties, Mahen has applied these therapeutical approaches to his work, including working with ADHD, depression, anxiety disorders, PTSD, OCD, personality disorders, relational difficulties, early trauma, and attachment difficulties.
Mahen's current role in the NHS involves providing consultation and supervision to staff groups working with people with complex difficulties and psychosis. Recently, he has also worked on an inpatient unit for people with a variety of mental health problems providing individual therapy, group work, staff supervision and team formulation. He also enjoys teaching, including delivering staff training.
TRUSTED SOURCE

NHS
The NHS (National Health Service) is the UK's government run medical service. Their website is written and reviewed by medical experts.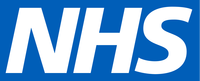 TRUSTED SOURCE

The UK Council for Psychotherapy
The UK Council for Psychotherapy (UKCP) is the UK's leading organisation for psychotherapists and psychotherapeutic counsellors. It regulates and registers trained and trainee counsellors.

TRUSTED SOURCE

The British Association for Counselling and Psychotherapy
The British Association for Counselling and Psychotherapy (BACP) is an association for UK-based counselling professionals. It supports practitioners, enabling them to provide a better service.

TRUSTED SOURCE

The BBC
The British Broadcasting Corporation (BBC) is the UK's national radio and TV broadcaster. It's the world's largest, with 35,402 staff and 28 operating languages.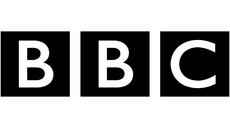 TRUSTED SOURCE

MIND
Mind is a mental health charity covering England and Wales. It offers support to people with mental health problems and lobbies local and national governments.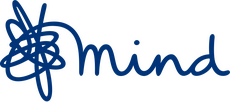 TRUSTED SOURCE

Turning Point
Turning Point is a UK charity and social enterprise which works in the mental health, learning disabilities, substance abuse, criminal justice and employment areas.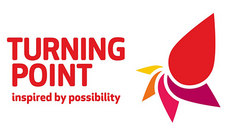 TRUSTED SOURCE

The Mental Health Foundation
The Mental Health Foundation is a UK charity which helps people to understand, protect and improve their mental health.

TRUSTED SOURCE

Young Minds
Young Minds is a UK charity which works to improve the mental health of children and young people by providing appropriate support and resources.

TRUSTED SOURCE

Wikipedia
Wikipedia is an online encyclopaedia that's written and maintained by a global volunteer community. It's the largest-ever reference work and receives 1.7 unique visitors monthly.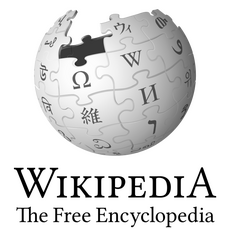 Back
Dr Mahen Jhugroo can help with:
Abortion, Abuse, Addiction, Alcohol, Anger issues, Anxiety, Aspergers, Autism, Attachment Disorder, Bereavement, Bi-polar disorder, Borderline Personality Disorder, Bullying, Cross-cultural Issues, Depersonalisation / Derealisation, Depression, Disability, Dissociative Disorder, Domestic Violence, Dysthymic Disorder, Eating Disorders, Families, Fertility, Forensic, Gambling, Gender Identity, General Health Problems, HIV/AIDS, Hypochondriasis, Inner Child Work, Internet Addiction, Kleptomania, Marriage, Mood Disorders, OCD, Panic, Parenting related issues, Personality Disorders, Phobias, Post natal depression, Pre-marital counselling, Psychosis, PTSD, Relationship Issues, Same sex issues, Schizophrenia, Self harm, Self-esteem, Sexual problems, Sleep Disorders, Smoking, Somatoform Disorders, Spirituality, Sports Psychology, Stress Management, Suicidal, Trichotillomania, Weight Management, ADHD/ADD Support - Adult (Therapist/Maria Daves), ADHD Adult
Dr Mahen Jhugroo offers:
Acceptance and Commitment ACT, Attachment / Relational, Cognitive Behavioural CBT, Compassion Focused Therapy CFT, Dialectical Behavioural DBT, Dynamic Interpersonal DIT, Emotionally Focused Therapy EFT, EMDR, Existential, Exposure Therapy, Gestalt, Humanistic / Person-centred, Integrative, Interpersonal, Mindfulness, Mentalisation Based Therapy MBT, Psychodynamic, Rational Emotive Behavior REBT, Schema Focused, Solution Focused, Systemic Therapy, Mindfulness-Based Cognitive Therapy
Dr Mahen Jhugroo is qualified to work with:
Adult 18+ , Couples , Groups , Older adults , Supervisor , Teenager 14-16 , Older teenager 17 , Older teenager 18