Dr Mahen Jhugroo - Chartered Clinical Psychologist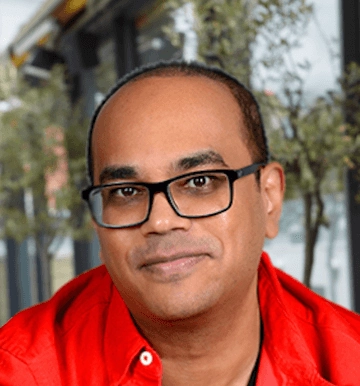 Contact or Enquire for a Session


Dr Mahen Jhugroo can help with:
ADHD Adult
, ADHD/ADD Support - Adult,
Abuse
, Addiction, Adoption, Alcohol,
Anger issues
,
Anxiety
, Aspergers, Attachment Disorder, Autism, Behavioural issues,
Bereavement
,
Bi-polar disorder
,
Boarding school syndrome
,
Borderline Personality Disorder
, Bullying, Cross-cultural Issues, Depersonalisation / Derealisation,
Depression
, Dermatillomania,
Disability
, Dissociative Disorder,
Domestic Violence
, Dysthymic Disorder,
Eating Disorders
, Emotional Difficulties assessment,
Erectile Dysfunction
,
Families
,
Fertility
, Forensic,
Gambling
, General Health Problems, HIV/AIDS, Hypochondriasis, Inner Child Work,
Internet Addiction
, Kleptomania,
Marriage
,
Mood Disorders
,
OCD
,
PTSD
, Parenting Education,
Parenting related issues
,
Personality Disorders
,
Phobias
,
Post natal depression
,
Pre-marital counselling
, Psychosexual Therapy,
Relationship Issues
,
Same sex issues
,
Selective mutism
,
Self harm
,
Self-esteem
,
Sexual problems
,
Sleep Disorders
, Smoking,
Somatoform Disorders
, Spirituality, Sports Psychology,
Weight Management
Dr Mahen Jhugroo offers:
Acceptance and Commitment Therapy (ACT)
, Attachment / Relational,
CBT Therapy
, Compassion Focused Therapy CFT,
DIT
,
Dialectical Behavioural DBT
,
EMDR Therapy
, Emotionally Focused Therapy EFT,
Existential Therapy
, Exposure Therapy, Gestalt,
Integrative Therapy
,
Interpersonal Therapy
,
Mentalisation Based Therapy MBT
, Mindfulness-Based Cognitive Therapy,
Person Centred Counselling
,
Psychodynamic Therapy
, Rational Emotive Behavior REBT, Schema Focused,
Solution Focused Brief Therapy
,
Systemic Therapy
Dr Mahen Jhugroo is qualified to work with:
Adult 18+, Couples, Groups, Older teenager 16, Older teenager 17, Older teenager 18, Supervisor, Teenager 14-16, USA clients
Dr Mahen Jhugroo
- Chartered Clinical Psychologist
DPsych Clin Psych, MSc EdPsych, BA (Hons) Psychology, PgCertCBT, HCPC reg, BPS accred
Dr Mahen Jhugroo is a Chartered Clinical Psychologist with experience working in the NHS and the Health Service Executive for almost 15 years.   
Mahen completed his post-graduate training at the Institute of Education, University of London and the National University Ireland, Galway and feels very privileged to have trained in centres of excellence where he has gained a wealth of experience. Mahen has a doctorate in clinical psychology, a Master's degree in Ed Psych, a post-graduate certificate in cognitive behavioural therapy and a Bachelor's degree in psychology. He is a registered practitioner psychologist with the Health and Care Professions Council (HCPC) and is a Chartered Member of the Division of Clinical Psychology of the British Psychological Society, where he was also awarded the Associate Fellowship in recognition of several years' experience and contribution to the field of psychology.
Mahen's training in Clinical Psychology has equipped him to practice an integrative approach to therapeutic work drawing on a range of therapeutic models, including Schema Therapy, Eye Movement Desensitisation Reprocessing (EMDR), Cognitive Behaviour Therapy (CBT), Dialectical Behavioural Therapy (DBT), Compassion Focussed Therapy (CFT), Mindfulness and Psychodynamic approaches. As an experienced clinician working across the lifespan in various settings with individuals experiencing a range of psychological and emotional difficulties, Mahen has applied these therapeutical approaches to his work, including working with ADHD, depression, anxiety disorders, PTSD, OCD, personality disorders, relational difficulties, early trauma, and attachment difficulties.
Mahen's current role in the NHS involves providing consultation and supervision to staff groups working with people with complex difficulties and psychosis. Recently, he has also worked on an inpatient unit for people with a variety of mental health problems providing individual therapy, group work, staff supervision and team formulation. He also enjoys teaching, including delivering staff training.
Mahen works with health insurers, please enquire for more information.
Contact or Enquire for a Session
View All Therapists
Dr Mahen Jhugroo can help with:
ADHD Adult
, ADHD/ADD Support - Adult,
Abuse
, Addiction, Adoption, Alcohol,
Anger issues
,
Anxiety
, Aspergers, Attachment Disorder, Autism, Behavioural issues,
Bereavement
,
Bi-polar disorder
,
Boarding school syndrome
,
Borderline Personality Disorder
, Bullying, Cross-cultural Issues, Depersonalisation / Derealisation,
Depression
, Dermatillomania,
Disability
, Dissociative Disorder,
Domestic Violence
, Dysthymic Disorder,
Eating Disorders
, Emotional Difficulties assessment,
Erectile Dysfunction
,
Families
,
Fertility
, Forensic,
Gambling
, General Health Problems, HIV/AIDS, Hypochondriasis, Inner Child Work,
Internet Addiction
, Kleptomania,
Marriage
,
Mood Disorders
,
OCD
,
PTSD
, Parenting Education,
Parenting related issues
,
Personality Disorders
,
Phobias
,
Post natal depression
,
Pre-marital counselling
, Psychosexual Therapy,
Relationship Issues
,
Same sex issues
,
Selective mutism
,
Self harm
,
Self-esteem
,
Sexual problems
,
Sleep Disorders
, Smoking,
Somatoform Disorders
, Spirituality, Sports Psychology,
Weight Management
Dr Mahen Jhugroo offers:
Acceptance and Commitment Therapy (ACT)
, Attachment / Relational,
CBT Therapy
, Compassion Focused Therapy CFT,
DIT
,
Dialectical Behavioural DBT
,
EMDR Therapy
, Emotionally Focused Therapy EFT,
Existential Therapy
, Exposure Therapy, Gestalt,
Integrative Therapy
,
Interpersonal Therapy
,
Mentalisation Based Therapy MBT
, Mindfulness-Based Cognitive Therapy,
Person Centred Counselling
,
Psychodynamic Therapy
, Rational Emotive Behavior REBT, Schema Focused,
Solution Focused Brief Therapy
,
Systemic Therapy
Dr Mahen Jhugroo is qualified to work with:
Adult 18+, Couples, Groups, Older teenager 16, Older teenager 17, Older teenager 18, Supervisor, Teenager 14-16, USA clients