Private Consultant Psychiatrist at
Harley Therapy™ London
Consultant psychiatrist Dr Stephen Humphries is available for private psychiatry appointments at our elegant Harley Street rooms in London. He provides a full range of out-patient psychiatric services including assessment and diagnosis, as well as development of treatment plans including medication and psychological therapy. He is GMC-registered and on the Specialist Register. In addition to being a qualified consultant psychiatrist, Dr Humphries is an Expert Witness and has prepared hundreds of medico-legal reports over his long career.
Why choose our private psychiatry services?
GMC-registered consultant psychiatrist with 30 years medical experience
First-class service, professional and expert
Well-appointed London Harley Street rooms in reputable medical house
Access to network of health care providers including counselling psychologists 
Quick turnaround on medical reports
Excellent patient feedback
Experienced in full spectrum of mental health issues
Registered with most health insurance providers
Dr Stephen Humphries
Private consultant psychiatrist London
Dr Humphries is a highly respected consultant psychiatrist having worked in the NHS for 30 years, with 23 years at consultant level in General Adult Psychiatry. He worked for Charing Cross Hospital in 2009 and most recently for Cumbria Partnership NHS Foundation Trust as a consultant psychiatrist and Clinical Director. He has been simultaneously running a clinic as a private psychiatrist in London's Harley Street.
Dr Humphries has a broad and in-depth experience of the full range of mental health conditions from the minor to the most severe, and adopts a combination of psychological, biological, and social approaches in his practice.
Dr Humphries offers rapid assessment and diagnosis for adult ADHD and ADD and, where appropriate, a full range of effective treatment including prescription. He has developed considerable experience within this field, with such service provision often limited in availability within the NHS.
He treats adults, couples, adolescents and families with the following conditions: depression, anxiety and panic disorders, PTSD, anger, adult ADHD, bereavement, chronic fatigue/ME, forensic psychiatry, self-harm, stress management, relationship problems, sexual dysfunction, somatoform disorders, OCD, phobias, schizophrenia, bipolar affective disorder. He has further expertise in sleep medicine, neuropsychiatry and management of eating and addictive disorders including alcohol and drug misuse.
During his long and distinguished career Dr Humphries has been a Clinical Director and Medical Director of a large NHS Trust for nine years combined. He worked at a national level as National Lead for New Ways of Working in the National Institute of Mental Health in England. He has travelled extensively and advised on mental health developments in Africa, Canada and Japan. He has lectured in the UK and overseas.
Dr Humphries has wide experience of medico-legal issues and has completed many detailed medico-legal reports for solicitors in relation to civil and criminal compensation cases, medical negligence claims, employment disputes and fitness-to-practice cases. Dr Humphries has considerable experience of writing reports in relation to immigration issues.
Dr Humphries holds the following qualifications: Bachelor of Medicine, Bachelor of Surgery, Diploma in Psychotherapy and is a Fellow of the Royal College of Psychiatrists.
Dr Humphries' professional qualifications
MBChB Manchester 1982
MRCPsych 1986 (Member Royal College of Psychiatrists)
DipPsychotherapy 1986
FRCPsych 2006 (Fellow Royal College of Psychiatrists)
National Lead NIMHE for NWW 2006-2009
Expert Witness Register
GMC-registered (General Medical Council no. 2616230) 
Dr Humphries is a recognised provider as a consultant psychiatrist with the following health insurance companies: BUPA, CIGNA, Standard Life, Pruhealth, AVIVA, BUPA International, Norwich Union, SimplyHealth and WPA.
Dr Humphries runs his private psychiatric clinic in Harley Street, London and is available for appointments at Harley Therapy's rooms. Please note that a copy of the psychiatrist's report will be sent to your GP as standard practice. Requests for repeat prescriptions are available online.
Client feedback (June 2014) on Dr Humphries as part of 360 feedback report
"Dr Humphries is an excellent doctor."
"Dr Humphries was accessible when needed and responded promptly to queries."
"Excellent psychiatrist. Very good at hearing one out, understanding and patient. Highly respects one's individuality and person. Has been immensely helpful."
"Dr Humphries made me feel very at ease within moments of stepping into his office. A very lovely and understanding gentleman."
"Good assessment and treatment package. Excellent appointment."
"Treated without looking, or watching time for next patient - satisfactory."
"Very happy with Dr H."
"Excellent. Very Attentive."
"Dr Humphries is very polite and thorough, happy with his care."
"I am extremely happy with Dr Humphries, he is obviously very intelligent as well as having an excellent bedside manner."
Referrals to counselling psychologists via a private psychiatrist
Dr Humphries refers to in-house counselling psychologists at both Harley Street and City of London, for a full range of talking therapies including (but not limited to) cognitive behavioural therapy, psychodynamic counselling and existential psychotherapy. He is able to liaise with your therapist in a shared treatment plan.
To make an appointment with Dr Humphries or to enquire about his services as a private consultant psychiatrist, please call 0845 474 1724.
Or you may book online, confidentially, using the form below:
Psychiatry Booking Form
To make an enquiry or to book an appointment, please submit this confidential online form.
Practice Address:
12 Harley Street
London, W1G 9PG
Video: Meet Dr Stephen Humphries - Consultant Psychiatrist
London Psychiatrist Services
Psychiatric Assessment
Diagnosis / Treatment Plans
Medication Management
Medico-Legal Work (Civil)
Dr Stephen Humphries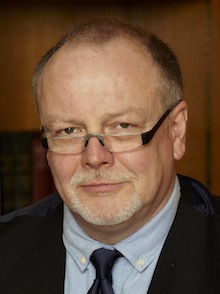 Fees
£400 for an initial assessment (includes diagnosis, treatment plan & report).
Dr Humphries is recognised by these insurance providers: BUPA, Cigna, AVIVA, Standard Life, WPA, Pruhealth. Insurance fee is higher.
Areas of Expertise in Psychiatry
Anxiety and Panic Disorder
Depression
Sexual Problems
Eating Disorders
Trauma / PTSD
Phobias and Fears
Psychosis
Bipolar Disorder
Schizophrenia
Addictions
Personality Disorders
Substance Misuse
Work/Career Issues
Relationship Problems
Self-Harm
Low Self-Esteem
Anger Problems
Bereavement
Sleep Problems
Chronic Fatigue Syndrome
Old Age Psychiatry
Adolescents (15+)
Obsessive-Compulsive Disorder OCD
Forensic Psychiatry
Neuropsychiatry
View Dr Humphries' CV

Colleague Feedback (June 2014) on Dr Humphries
"Stephen Humphries's dedication to clients is demonstrated in his detailed reports and on going assessment. I have been in the fortunate position to work with many of his clients. They all speak very highly of how at ease he makes them feel, his professionalism and on going support. I have also have referred clients to Dr Humphries, the feedback is always very positive and many say in enhances there on going therapy." 

"I have found him to be friendly and approachable. In one instance I sought his counsel in order to share an issue related to risk - he afforded me time and space to outline the actions I had taken. I felt supported and validated in this discussion and was glad of the opportunity to share the issue with someone with significant experience in this area."

"He is incredibly helpful, approachable and supportive on all matters I have needed to discuss with him."