Anxiety Counselling in London
Feeling anxious, panicky or tense?
We've all come across a dangerous or stressful situation which provoked feelings of panic, anxiety and fear in us.
Fortunately, for the majority of us, these feelings are completely natural and do not occur very often. However, for people with anxiety disorders, these feelings occur regularly and can strike at any time, causing significant distress and leaving them feeling extremely frightened, powerless and out of control.
Anxiety can also produce unpleasant side-effects of sweating, tension, panic and avoidant behaviour, and if left untreated can cause wider difficulties in your relationships, at work, and in your general mood levels.
If this sounds like your experience, then you should know that you are not alone; anxiety is one of the most common reasons that people seek counselling.
Counselling and psychotherapy can help
Psychotherapy and counselling can help you deal with your anxiety by exploring both the root causes of your anxious feelings and the factors that are maintaining your anxiety problems.
There are several conditions for which anxiety is the main symptom including panic disorders, obsessive compulsive disorder (OCD), phobias, and post-traumatic stress  disorder (PTSD) – all of which tend to be focused around a specific issue or event.
Alternatively, generalised anxiety disorder (GAD) is an anxiety condition that is characterised by excessive, uncontrollable and non-specific worry.
If you are suffering from several of these symptoms, you may benefit from counselling and psychotherapy to help you manage your anxiety.
Anxiety counselling and CBT - The Harley Therapy™ approach
Our anxiety counsellors here at Harley Therapy™, London, can help you explore the possible causes and triggers of your anxiety – including those created by employment, relationships and past experiences – and work with you to develop more effective coping strategies.
They can also help you create a personalised recovery plan to bring about healthy change and teach you techniques and tools that will help you manage stressful 
situations in the future.
As you progress on your journey to reduced anxiety, your therapist will help you to keep on track with your goals, providing ongoing emotional back up and helping you identify any potential barriers to self-improvement.
In tailoring the treatment to your needs, our therapists often use a specific approach such as cognitive behavioural therapy, or they may combine several techniques which suit your circumstances more appropriately.
In some cases medication can also be used (subject to the recommendations of your GP or psychiatrist - which we can arrange for you at our premises), to increase the effectiveness of counselling and ensure you get the most out of your treatment.
Tackle your anxiety today
Our counsellors at Harley Therapy are trained and experienced in treating anxiety disorders of many different presentations.
The services we offer at Harley Therapy London W1, E14 and EC2 venues include psychotherapy and counselling for anxiety, CBT-based anxiety therapy and anxiety management sessions. Our in-house consultant psychiatrists also offer anxiety treatment. 
Give us a call today or use our online booking form to make an appointment and begin the process of banishing your anxiety. 
Further reading on anxiety management and counselling
'Free Yourself from Anxiety: A Self Help Guide to Overcoming Anxiety Disorders' by Emma Fletcher and Martha Langley (2009) 
'Overcoming Anxiety - A Self-Help Guide' by Helen Kennerley (1997)
Try this Anxiety Test (GAD 7) test to check whether your symptoms are similar to those used to diagnose anxiety. Nonetheless, it is always best to see a medical professional if you are concerned about your health.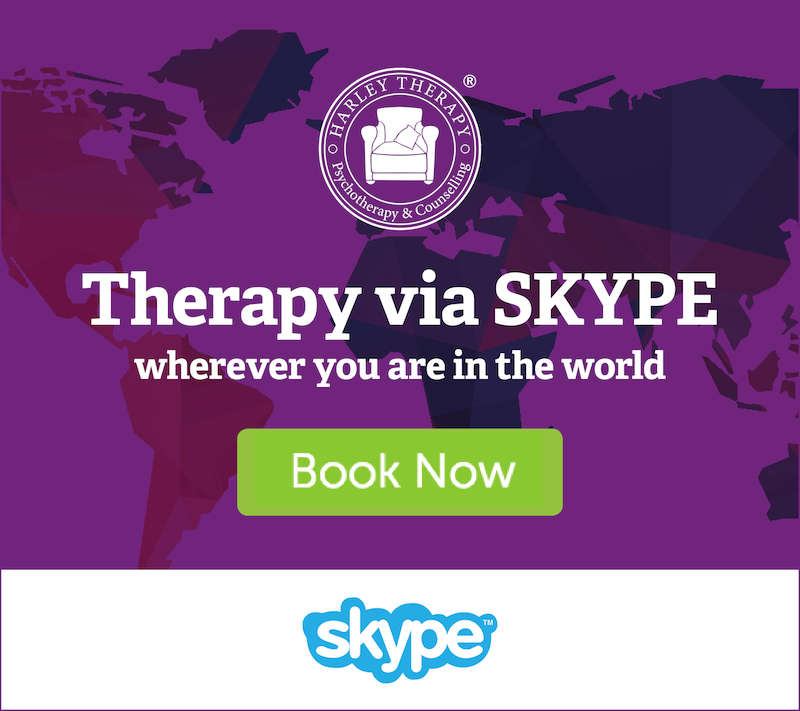 Issues for Anxiety Counselling
Panic Attacks

General Worry

Social Anxiety

Nervousness

Performance Anxiety

Shyness

Sexual Anxiety

Generalised Anxiety
Symptoms of Anxiety
Restlessness

Sense of dread

Feeling 'on edge'

Irritability

Impatience

Dizziness

Drowsiness & Tiredness

Irregular Heartbeat (Palpitations)

Shortness of Breath

Difficulty sleeping

Headaches